Intelligence community will set security clearance data standards in 2019 to whittle backlog
The intelligence community needs a new game plan to quell a backlog of unprocessed security clearances, and officials think new data standards could help.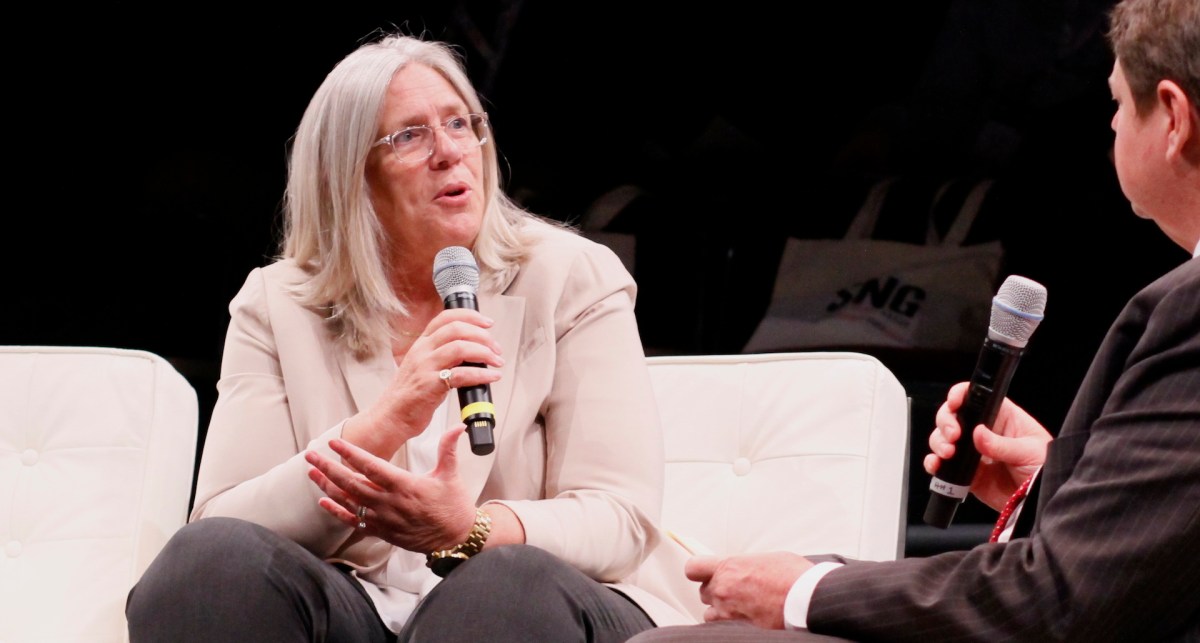 Acknowledging that the intelligence community needs a new game plan to quell a backlog of unprocessed security clearances, Sue Gordon said Tuesday plans are in the works for standardizing how intelligence agencies analyze personnel data.
Gordon, the principal deputy director of national intelligence, said at an Intelligence and National Security Alliance event that the IC is working on a new enhanced security framework that could debut in fiscal 2019 and will provide a risk baseline for agencies to more efficiently process security clearances.
"I believe we will have, in this coming year, agreed-to standards that are promulgated in a policy document," she said. "What we have to get better at is the accountability for following the standards and the understanding of what it is that they are not."
While agencies in the IC may have adopted their own individual data standards for processing the clearances of potential employees and contractors, the lack of reciprocity between agencies, coupled with an investigatory process that is overwhelmed by demand, has helped fuel a logjam of requests that Sen. Mark Warner, D-Va., said is at a "crisis stage."
Warner recently proposed provisions in the annual Intelligence Authorization Act that include the enhanced security framework, as well as targets for reducing the time it takes to process secret-level clearances in 30 days and top secret-level clearances in 90 days.
He said Tuesday that clearance reform will "much more likely than not" happen this session, and if not, then he'd take the reform provisions from the authorization bill and create separate legislation to ensure that they pass.
"Clearly, we've got to get that backlog down," he said. "It was at 740,000 [requests], we're down to 660,000, that's great, but not nearly good enough for the end of this year. We've got to get active metrics on an ongoing basis where we measure at least on a quarterly basis and we get agreed-upon goals on how we are going to bring the backlog down."
But Gordon said there are also gaps across the federal government in how agencies handle the data and the risk needed to provide a clearance and the available tools needed to process it.
"The intelligence community is not the big issue," she said. "There are a lot of agencies involved here who don't all have the resources that we do in order to make these things happen. Even within the intelligence community who has resources, to get those resources devoted to this new way of dealing of data is the big move. So you ought to expect the standards, you ought to expect us to be able to measure them and I'll give you a better view when I can be confident that that will be in place."
By laying the foundation of the clearance process with a new risk framework, Gordon said the IC can better collaborate with Congress and the private sector to introduce emerging technologies like artificial intelligence, machine learning and others to help handle the data processing.
She added that continuous evaluation of security clearances "is on the table," with 20 agencies, plus another 15 who are in the application process, currently using a standardized set of data streams to constantly monitor existing clearances and allowing officials to reduce the need for periodic investigations.
Gordon said the goal is to reduce the backlog to 300,000 by spring 2019. And with common data standards in place, the IC can take big steps in making the security clearances process move more smoothly.
"We've had so many tiers, so many levels, so many definitions of suitability and security," she said. "And the question is how do you bring those together to the notion of what are you protecting, what is a trusted person and then how do you build standards that have to go back to that? I believe that by the end of this year, we will have that in place."