Intelligence CIOs still figuring out how to be cost-effective in the cloud
Leaders from the CIA, DIA, NGA and ODNI say they're rethinking the intelligence community's initial urge to move "everything" to the cloud.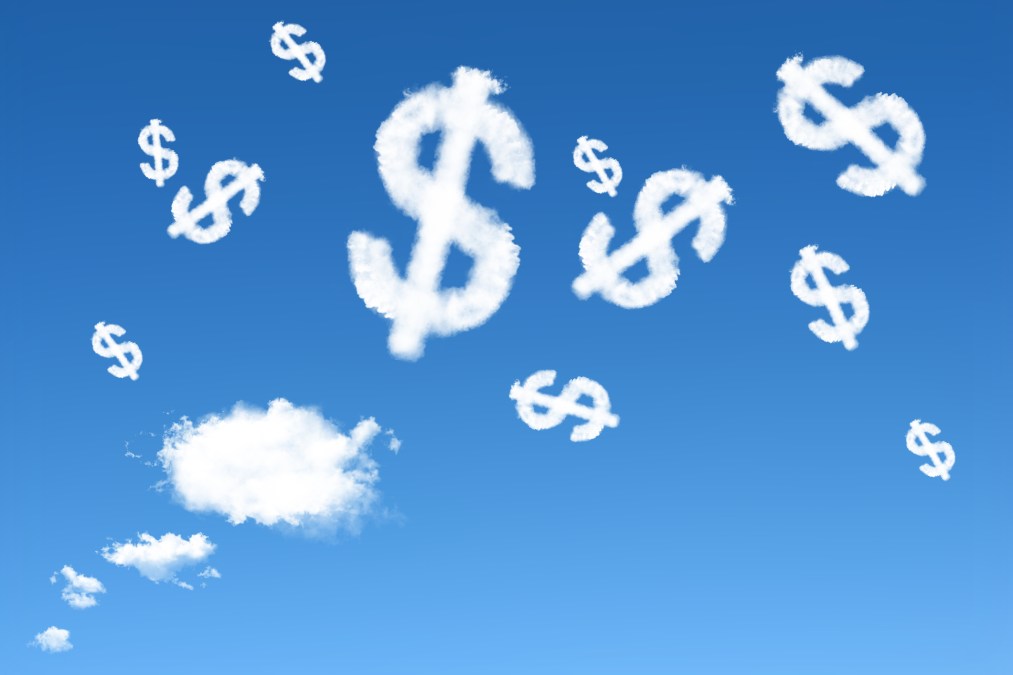 Members of the intelligence community are trailblazers in federal adoption of cloud computing. But even they admit that they don't exactly have it all figured out when it comes to the dynamic costs of doing business in the cloud.
A panel of intelligence agency CIOs said Tuesday at the 2019 DoDIIS conference in Tampa, Florida, that they've learned many lessons from running headstrong to the commercial cloud, namely that just because you can put something in the cloud, it doesn't mean you always should.
It's "not sufficient" to just put something in the cloud because it's technically feasible, said Defense Intelligence Agency CIO Jack Gumtow. "It ends up having additional problems" and costing you more.
In the past — especially a handful of years ago when the intelligence community brought Amazon Web Services on board with the Commercial Cloud Servies (C2S) program — the strategy was "everything must go to the cloud," Gumtow said. "It's got to be all in."
But DIA has come to learn that it's about much more than technical feasibility — there has to be mission impact and a business case for making the move, Gumtow said. "It is not always cheaper to go directly to the cloud."
New CIA CIO Juliane Gallina agreed. "I do think there's a myth that moving to the cloud is always less expensive."
"We're really still in the early days. So we may have some learning to do about how to be cost-effective in cloud," Gallina said.
Looking at examples from commercial firms on why they've slowed in adopting cloud, Gallina said things like the cost of refactoring code are often "unanticipated." And on the other hand, a simple lift-and-shift migration delivers "suboptimal" returns, she said.
"Right now in our journey at our agency, we realize we may have moved quickly to the cloud and now we have to think about how to really optimize, and our partners in industry are helping us with that," Gallina said.
Intelligence agencies' high usage of cloud, however, could have a lot to do with how easy it's become for the agencies to access it, Gallina said. And while higher usage equates to more spending, she hopes it also equates to greater mission benefit. "How do you quantify the benefit in mission terms instead of just economic terms?"
Mark Andress, CIO of the National Geospatial-Intelligence Agency, believes the secret to a cost-effective cloud can comes from crunching the data.
"You really gotta look at the data, which is what we're trying to do, and let [users and administrators] have a discussion" about trends in usage and how to cut costs without impacting mission, Andress said. "Data, from what we've learned, has been very effective for us."
To help assists intelligence agencies in their journeys to further adopt cloud, the Office of the Director of National Intelligence recently issued an IC cloud strategy to evaluate the benefits and challenges to using cloud services, and sets the path forward for enterprise adoption.
Intelligence community CIO John Sherman said Tuesday the strategy "articulates our north star for where we're heading in terms of cloud."
The IC isn't alone in its stance on questioning if cloud is always the best fit for storage and computing. The Office of Management and Budget's recent transition from the Cloud First policy to Cloud Smart guides agencies to be more mindful, rational and strategic when weighing a move to the cloud, rather than blindly acquiring cloud services that might not fit their specific needs.