Pentagon partners with Singapore to develop AI for disaster response
The JAIC and Singapore collaborated on developing AI as a tool for disaster response before the Singapore Defence Technology Summit last week.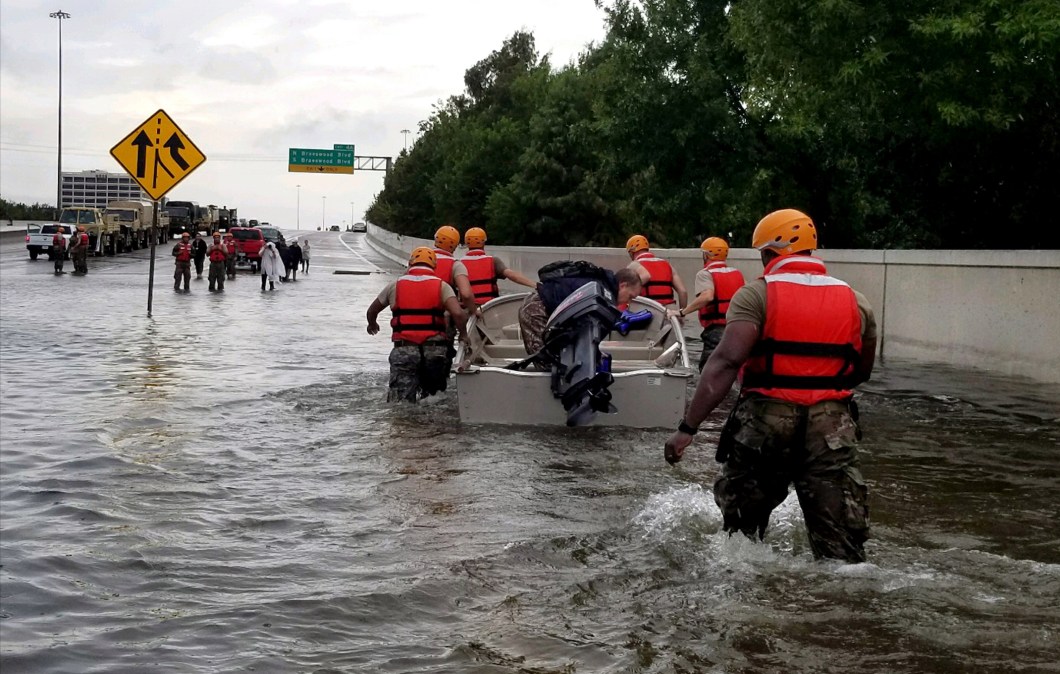 The U.S. and Singapore are collaborating on the development of artificial intelligence as a tool for humanitarian aid and disaster relief, the Pentagon said last week.
The initial partnership between the Department of Defense's Joint Artificial Intelligence Center and Singapore's Defence Science and Technology Agency is specifically tailored to reducing search and rescue times and enhancing defense operations through AI. The DOD also said it "discussed possible future partnerships" with Singapore that could go beyond natural disaster response.
The deal comes as the JAIC focuses its resources on using AI as a disaster-relief tool and as storms and climate-related catastrophes intensify due to climate change. Last week, the JAIC published a data set of satellite imagery of disaster-stricken areas for researchers to use to better understand impacts. The images of crippled landscapes post-earthquake, squashed houses from hurricane-force winds and water-logged areas are to be used to better asses the scope of disasters for improving first-responder response and reconstruction.
The Defense Department has called climate change a "threat multiplier" and a risk to military installations around the world.
"Rising global temperatures, changing precipitation patterns, climbing sea levels and more extreme weather events will intensify the challenges of global instability, hunger, poverty, and conflict," Chuck Hagel, a former secretary of defense during the Obama administration, said in 2014. "They will likely lead to food and water shortages, pandemic disease, disputes over refugees and resources, and destruction by natural disasters in regions across the globe."
In 2018, Singapore's minister for communication and information cited AI development as one of the top priorities for the government. Even before that, Singapore inked a deal with Microsoft to develop AI-based chatbots for government websites. Singapore's Economic Development Board called the city-state a "thriving hub" for AI in 2017.