White House looks to fund DOD's Joint AI Center
The $208 million in requested funding would be the first big investment in the Department of Defense's Joint AI Center (JAIC).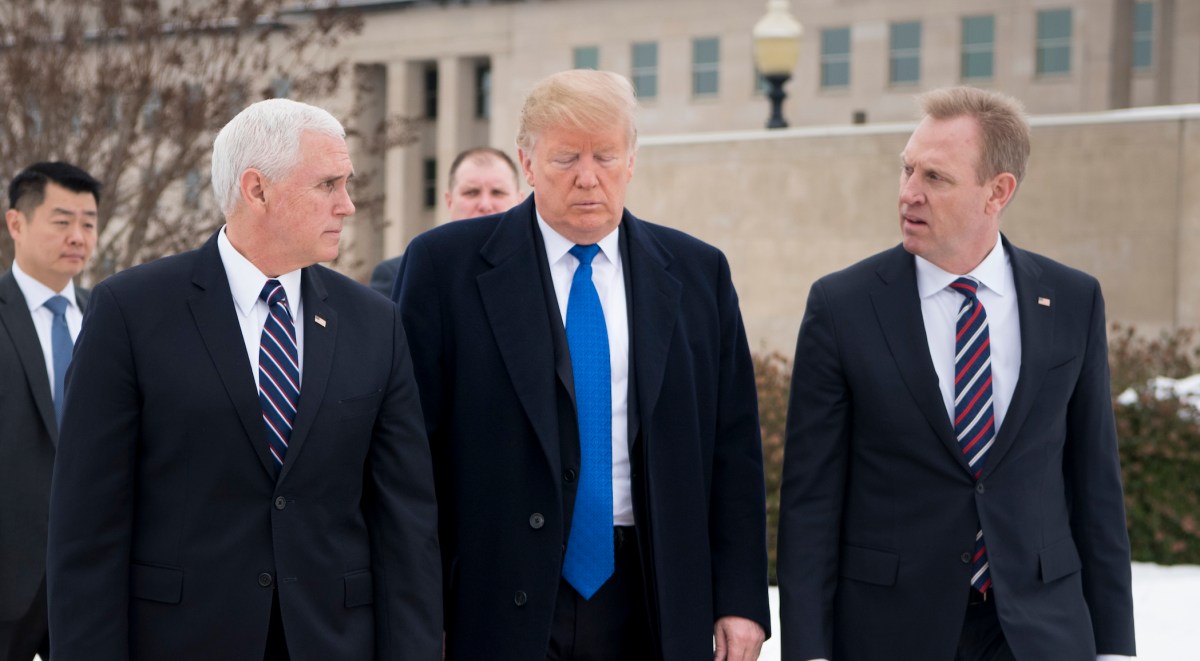 Editor's Note: This story has been updated with information from the Pentagon's budget proposal.
President Donald Trump's fiscal 2020 budget proposal calls for $208 million to build out the Pentagon's newly established artificial intelligence program.
It's just a fraction of the $927 million the military has requested in 2020 for the development of AI and machine learning for use in the field, to also include advanced image recognition through Project Maven.
The funding would be the first big investment in the Department of Defense's Joint AI Center (JAIC) but only about half of the $414 million that DOD first projected it'd need in 2020 to scale the program. JAIC has received less than $90 million in funding since its establishment in June 2018 and is staffed by military detailees.
Still, it's a good sign for the Pentagon's AI efforts, as the proposed funding suggests the administration is ready to back JAIC as a program of record and as the federal government's highest-profile use of "operationalized" or applied AI, as DOD calls it, to support a mission in the immediate- or near-term.
JAIC is central to the Pentagon's recently published National AI Strategy. It is built around "national mission initiatives" (NMIs) — which are broad, cross-functional programs that impact more than one mission or agency — as well as "component mission initiatives" (CMIs), which "are specific to individual components who are looking for an AI solution to a particular problem," Lt. Gen. Jack Shanahan, the head of the program, told reporters in February.
JAIC is currently piloting two NMIs — one focused on predictive maintenance and another on humanitarian assistance and disaster relief. Others are in the works, such as a project with U.S. Cyber Command on a "cyberspace-related NMI," Shanahan said.
Pentagon CIO Dana Deasy added that the first year of JAIC was about starting small and that the big transformation and scaling of the organization will take place in its second year. Deasy and Shanahan were optimistic in February that the administration would request a sizable chunk of funding for the program's growth.
However, JAIC isn't the department's only venture into AI — nor would the proposed funding, if passed, be its biggest investment into the technology. The Pentagon's research arm DARPA launched a $2 billion campaign called AI Next last year to investigate "Third Wave" AI technologies, moving AI beyond the mode where it needs lots of high-quality training data in myriad situations to develop an algorithm. That program is complementary but different from JAIC in that it invests in long-term research of AI rather than the near-term military use cases. Deasy has said that as DARPA's long-term AI research bears fruit it will fuel the work of JAIC in the future.