Here's what CIO Maria Roat wants to do with SBA's IT working capital fund
Roat says she has six projects in mind for the Small Business Administration.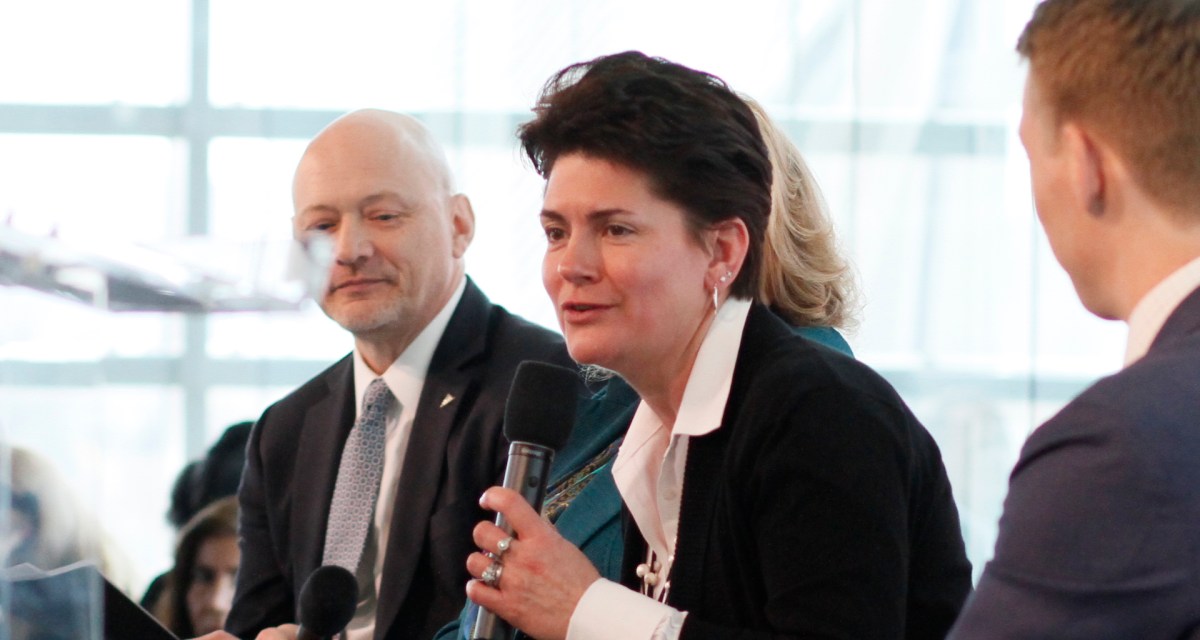 Small Business Administration CIO Maria Roat has identified the six things she'd like to tackle first with her agency's IT working capital fund money.
Roat shared her list and some of SBA's progress managing its working capital fund Wednesday during a Technology Modernization Fund event organized by ATARC.
"To date we've put money in it, identified six areas around agency enterprise-wide modernization activities that we're working to focus the money and then right now we're working on our governance," she said.
Roat first announced that SBA was setting up a working capital fund for IT modernization in March of this year. A WCF, authorized by the Modernizing Government Technology (MGT) Act of 2017, allows agencies to set aside unspent annual appropriations for long-term IT investments — a big change from the traditional "use it or lose it" rush at the end of each fiscal year.
So what's on Roat's to-do list?
For one thing, she said, there's still some modernization work to be done on sba.gov. Also, the agency is looking into consolidating its service desks. Despite SBA's relatively small size the agency has a lot of different IT help desks, Roat said, a landscape that can be confusing for users.
Other coming improvements remain a little more vague — for example the agency is pursuing projects to do with data architecture and the "underlying structure" of its IT systems and others that aim to help SBA "get to what that 360-degree view is of the customer," Roat said.
Most of Wednesday's event focused on the other component of the MGT Act — the Technology Modernization Fund. The TMF is a central pot of money that agencies can apply for "seed funding" from for specific IT modernization projects. Thus far the fund has awarded a total of $90 million to seven distinct projects — two at both the U.S. Department of Agriculture and General Services Administration, and one apiece at the departments of Energy, Housing and Urban Development, and Labor. Roat also sits on the board that decides which projects to grant TMF funding to.
And while presenters spoke favorably of the TMF, they consistently reiterated that the working capital fund capacity is the true star of the MGT Act.
"Agency ability to establish working capital funds… is the vehicle for lasting change," Federal CIO Suzette Kent said during her remarks. "That is the thing that helps us create a more modern and nimble government going forward."