Reports: Mulvaney wants to end public access to CFPB's Consumer Complaint Database
The agency's acting director isn't interested in running a "Yelp for financial services sponsored by the federal government," he said.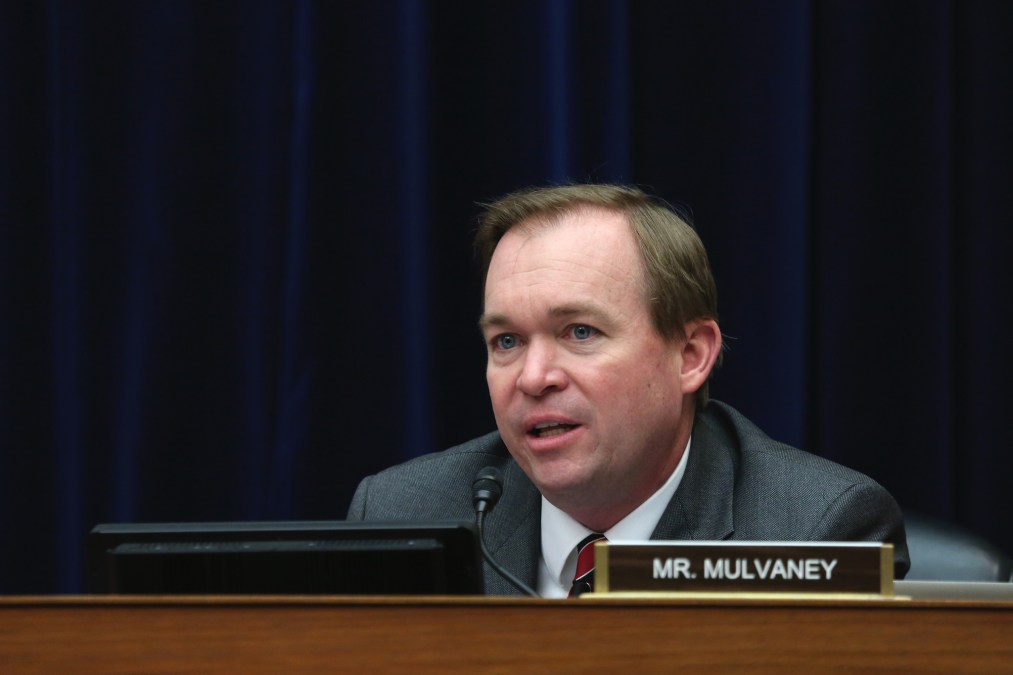 Mick Mulvaney, acting director of the Consumer Financial Protection Bureau, said Tuesday he'd like to end public access to a database of consumer complaints about banks.
"I don't see anything in [the Dodd-Frank Act] that I have to run a Yelp for financial services sponsored by the federal government," Mulvaney said, speaking to a large gathering of bankers at the American Bankers Association. His comments, according to MarketWatch reporting, drew chuckles and then "huge applause" from the crowd.
The database in question is the Consumer Complaint Database, a portal that consumers can use, as the name suggests, to submit complaints about financial institutions.
CFPB sends the complaints to the institution in question and then publishes both the complaint and reply when it is received. If companies don't reply within 15 days, the complaint is published as-is — CFPB says 97 percent of complaints get "timely" responses. The database is currently home to over 1 million complaints filed since 2011.
The public-facing index launched to agency leadership fanfare in 2013.
"By sharing these complaints with the public, we are creating greater transparency in consumer financial products and services," former CFPB Director Richard Cordray said in a statement at the time. "The database is good for consumers and it is also good for honest businesses. We believe the marketplace of ideas can do great things with this data."
Mulvaney's concern with it being public, he said, is that the information posted there hasn't been vetted by the government and could be unfounded. The database webpage itself notes that CFPB doesn't "verify all the facts alleged in these complaints" but that it does "take steps to confirm a commercial relationship between the consumer and the company."
Advocates for the database argue that it provides transparency and urges accountability among financial institutions. The complaint data, all of which is available as open data, also helps provide the bureau and other users with insight into common consumer pain points.
"We analyze the data to identify trends and problems in the marketplace to help us do a better job supervising companies, enforcing federal consumer financial laws and writing rules and regulations," the website for the database states.
Mulvaney said CFPB will keep the database — that's mandated by the 2010 Dodd-Frank Act that established the bureau. If he has his way, it just won't be so out in the open.