Navy wants info-sharing software to help prevent violent attacks in the DC area
The Navy is looking for software to increase information sharing and to "crowdsource" uploading of suspicious activity.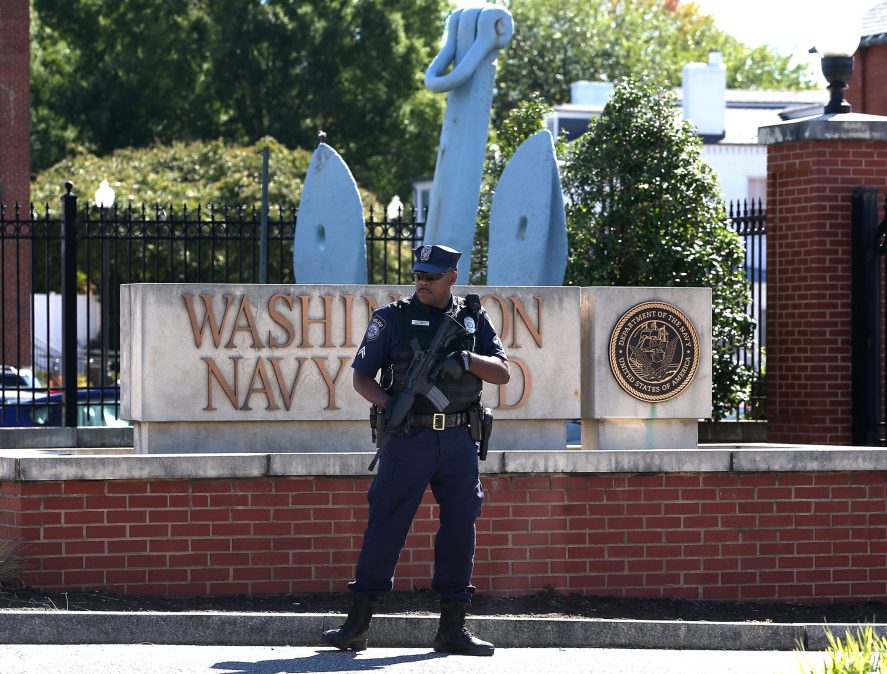 In 2013, the Navy Yard in Washington, D.C. was "terrorized" by a barrage of shotgun spray and bullets from an independent contractor committing one of the largest mass shootings in the National Capital Region.
With terrorism and threats of mass violence still on the military's radar, the Navy is looking for software that will increase the information sharing across civilian and military law enforcement agencies in the Washington, D.C. area.
The software the Navy is searching for would allow for "crowdsourced" information, such as tips and photographs, to be easily uploaded from a smartphone application and shared across military and civilian law enforcement agencies, according to the solicitation.
The Navy hopes the software will also serve analytical functions to detect trends through facial recognition and geomapping, according to the requirements document.
Increased information sharing has been a point that law enforcement has needed to improve on since the 2013 shooting. The post-action report from the Metropolitan Police Department noted that CCTV footage was left siloed in different locations, hindering responding officers' ability to access it. The new software that the Navy is on the hunt for would put the capabilities of CCTV in the hands of more than 1,000 law enforcement agents and "an unlimited number" of other users.
The Navy hopes the information-sharing software will help stop mass attacks from happening, according to the document. Before attacks, perpetrators often surveil locations, according to information from the FBI's website. The Navy hopes that through tracking "suspicious activity" and analyzing it, attacks could be prevented beforehand.
The data sharing capabilities will need to have remote upload access and electronic forms people can fill out an upload within five minutes, according to the solicitation.
The information uploaded to the Defense Department's records would also be added to the eGuardian platform, a tool the FBI developed to share terrorism-related information across law enforcement agencies.