With a new CIO in tow, DOD aims to make good on FITARA
DOD officials are making amends for past FITARA scorecard performances, offering better transparency and better implementation of the IT acquisition law.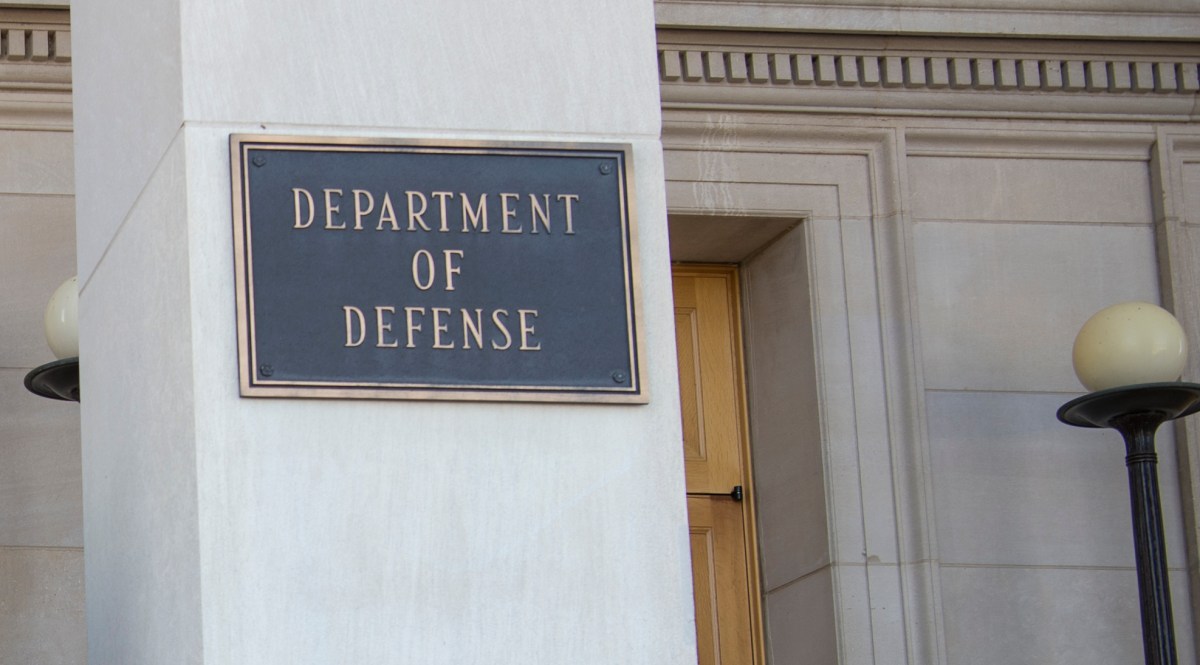 To say the Department of Defense and the House Oversight and Government Reform Committee haven't gotten along regarding FITARA is an understatement.
The department received failing grades for the past three FITARA scorecards issued by the committee and was the subject of ire for reclassifying $15 billion of its IT spend under reporting-exempt national security systems.
But with new CIO Dana Deasy in office, DOD officials appeared to make amends at a joint hearing Wednesday of the House subcommittees on IT and Government Operations, offering better transparency and better implementation of the IT acquisition law's statutes.
"The culture I am looking to improve upon is to make sure we are doing these things for the right reasons, not just, frankly, to fill out a scorecard. That will then drive the right behavior that will then allow us to get better outcomes," said Deasy, who's only been in the role for about two weeks.
The overture was the closest the DOD and Congress have come to an understanding on the subject of the Pentagon's IT in the past year — one which has included budget threats from some members without more transparency about the department's IT spend.
Part of the DOD's difficulties with FITARA have resulted from the size and complexity of its organization. That's reflected in initiatives like data center consolidation, where the department is making progress but is not capturing the savings anticipated from the moves, said Dave Powner, director of IT management issues at the Government Accountability Office.
Despite plans to close more than 2,000 data centers, the DOD is far off of its $1.8 billion savings target set by the Office of Management and Budget, Powner said.
"These closures have resulted in nearly $400 million in savings. The problem is these savings are too low," he said.
Deasy said that while the department has been slow to capture past savings, the implementation of MilCloud 2.0 over fiscal 2018 and 2019 will also drive more efficiency. The department also projects to save $3.2 billion over the next five years from its PortfolioStat tracking of IT investments.
As for multiple metrics that DOD failed in this FITARA scorecard, Deasy said the department would pursue its FITARA strategy by breaking down its challenges by metric.
"I have a fundamental understanding of what needs to be done," he said. "Some of it is a case of we need to get better transparency inside the department. The first question I asked was to break that scorecard down for me by parts of the DOD. I intend on doing that because to answer specifically what needs to be fixed, I have to specifically know where the problems lie. And that's the deeper transparency I plan to put in place."
Part of that transparency concerns DOD's contentious history reporting risk in its IT systems. Powner acknowledged that it's an area that the department improved on, serving as the lone category it scored better than an F (it got a D), and said he hopes the trend continues.
"A lot of these systems at DOD are heavy on risk, like all IT systems," he said. "The complexity there puts it at another level. So I think that's what we are interested in, just a fair acknowledgment of risk so that we can have less failures and overruns and schedule slippages down the road."
Most committee members seemed willing to work with Deasy, but they acknowledged that the past assessments of the DOD on the FITARA scorecard was not meant to punish IT officials but to ensure agencies took the right approaches to modernizing their IT infrastructures.
"We have consciously tried to design the scorecard to incentivize," said Rep. Gerry Connolly, D-Va. "This is not a scarlet letter we all enjoy giving anybody. We are trying to move every agency to a point of performance that can make us all proud."