DOD deputy secretary nominee Norquist loves AI, just like Secretary Esper
Norquist spoke before the Senate Armed Services Committee on his priorities around modernization and AI.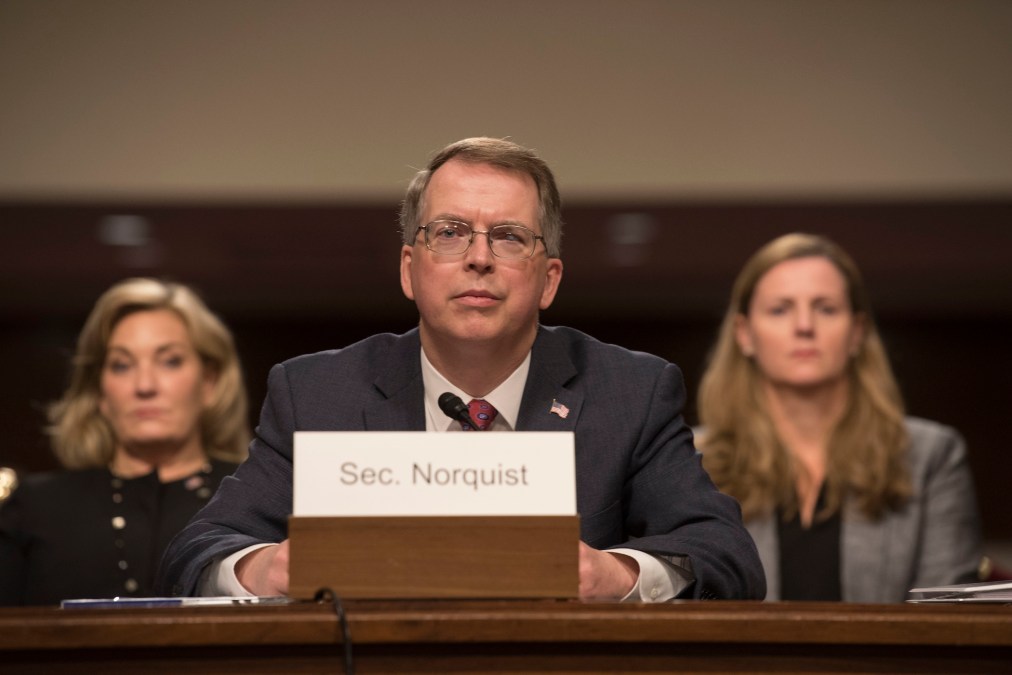 President Trump's nominee to be deputy secretary of Defense emphasized his career as a financial analyst and his commitment to the National Defense Strategy in his Senate nomination hearing Wednesday, adding that artificial intelligence will be a top priority.
The longtime civil servant David Norquist has been serving as the acting No. 2 at the Pentagon since January as the Trump administration has struggled to keep top civilians in place. In his opening remarks he stressed his commitment to modernizing the department's capabilities and expanding military readiness into cyberspace and outer space, common themes echoed from newly confirmed Secretary of Defense Mark Esper's hearing last week.
Esper and Norquist also agree on having artificial intelligence at the top of the DOD technology priorities.
"Artificial Intelligence is different because the potential benefits are less clear; you know what you're going to get with a hypersonic missile," he said. With AI, new worlds await.
Norquist would continue to oversee day-to-day operations at the Pentagon if confirmed. During his testimony, he highlighted his career in budgeting and sweating the details.
The growing threat from China featured prominently in questions posed by senators, and Norquist pointed to technology as a source of advantage.
"The risk here with China is whether you can maintain that technology edge over time and if you can't that is a very difficult place to be," Norquist said.
Before filling the deputy role, Norquist was the Pentagon's comptroller, a position in which he oversaw the Pentagons' first full — albeit failed — budget audit in November. The audit uncovered flaws in how the DOD handles IT.
"This is a start, but there is more work to be done," he said of the audit in his opening statement.
Norquist faces little opposition to from senators in the hearing and appears to be on a fast track to confirmation to put him officially by the side of the newly confirmed secretary.