Modernization is Pentagon's 'central challenge,' top military nominees say
"Different people put different things as number one, for me it is AI," Esper said. "It will likely change the character of warfare."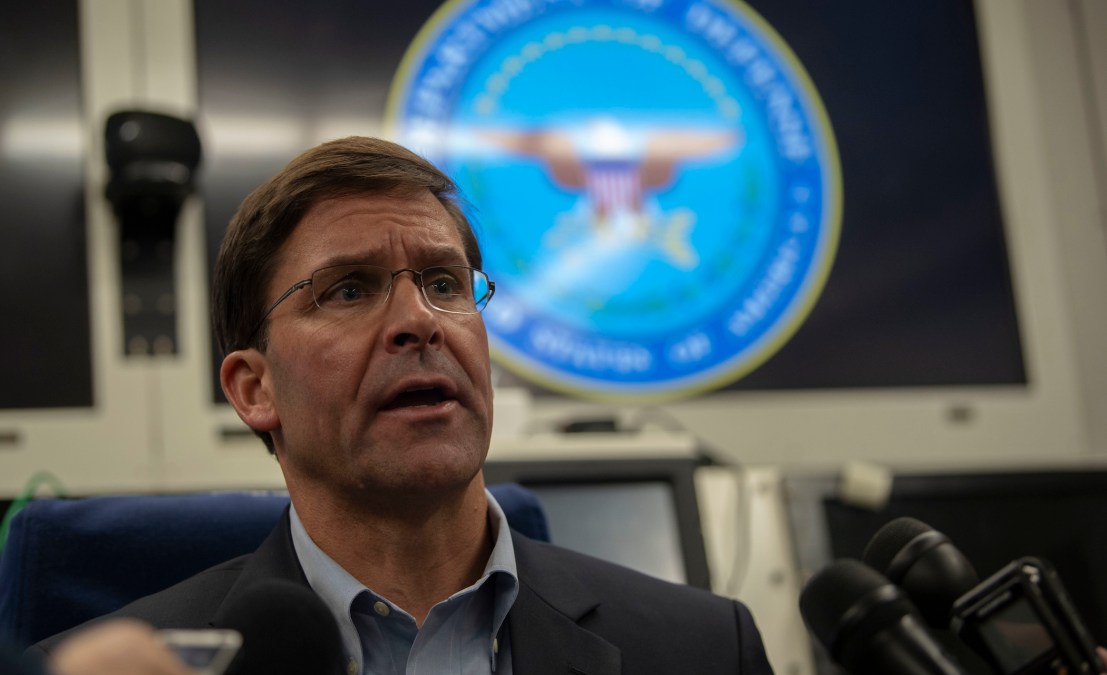 The game of musical chairs at the top of the military is moving closer to an end — one that should bring added energy to developing emerging technologies and workforce readiness, according to confirmation testimony from the nominees to be the Pentagon's top military and civilian officials.
Both Mark Esper, Trump's latest nominee for secretary of defense, and Mark Milley, nominee for chairman of the Joint Chiefs of Staff, testified in recent days that modernization will be a top priority under their leadership.
During Esper's confirmation hearings, he noted that developing artificial intelligence will be his No. 1 modernization priority.
"Different people put different things as number one, for me it is AI," Esper said. "It will likely change the character of warfare."
Milley pointed additionally to hypersonics, directed energy and other advanced weapon systems.
The stress for modernization is tied to a sea-change shift in military strategy from focusing on counter-terrorism to great power conflict with key adversaries China and Russia.
"This requires us to modernize our forces and capitalize on rapid technological advancements," Esper said.
Milley, who is likely to be confirmed as the top military adviser in the Pentagon, stressed modernization of the U.S.'s nuclear weapon systems in addition to broader modernization. The systems, known as the nuclear triad, require both readiness and technological updates to maintain deterrence strong enough to stave off great power war.
"The fundamental character of war is changing rapidly," Milley said last Thursday, emphasizing that nuclear forces are critical to staying ahead of the curve. Esper added a need for cyber protections to nuclear systems Tuesday.
In addition to modernizing technology and weapons, Esper said he will take aim at reforming the structure of the world's largest institution.
"We will reform the department, beginning with the Fourth Estate," Esper said, citing the group of support agencies not directly involved in warfighting, such as the Defense Information Systems Agency and the Defense Logistics Agency. "No reform is too small."
The military has faced an uphill battle in securing and consolidating its networks in the Fourth Estate. Union injunctions have paused personnel shifts for IT workers, and the networks infrastructure transformation has faced a lack of "proper implementation," according to inspector general reports.