ODNI's Sue Gordon: We must all be technologists
In an age of complex and dynamic problems for the intelligence community, "those who cannot lead in technology will not be great leaders," the deputy director says.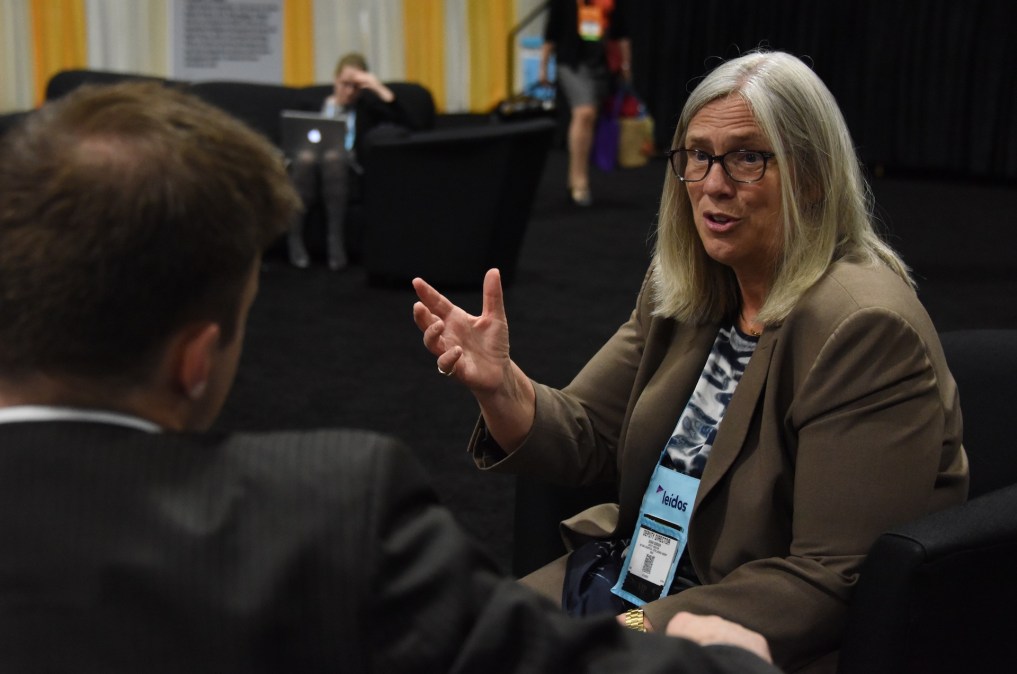 If leaders at U.S. spy agencies plan to protect the nation in an age of increasingly complex and dynamic problems, they must adopt technology and data management skills previously relegated to the IT department, a top intelligence official said Thursday.
Sue Gordon, principal deputy in the Office of the Director of National Intelligence, said the intelligence community must approach problems in new and creative ways.
"You must be a technologist and you must be a competent data servant," Gordon said at an Intelligence and National Security Alliance event examining the issue of gender equality in the intelligence community. "In 2018, this notion that technology is something that someone else does is going to kill us. Like cyber, every aspect and aspiration is going to move through technology. Those who cannot lead in technology will not be great leaders."
The INSA event focused on how to incorporate more female voices in positions of IC leadership. Gordon tied that theme to IT, saying that women have natural advantages that could benefit agencies when it comes to tech adoption.
"One of the ways to do that is to be the leader who demonstrates the value of [tech], not just the act of it," she said. "If there are things we know about us as women, it's that we are pretty outcome-based. We don't play video games for hours and hours and hours unless we want to get something for it."
She should know about outcomes: The Office of the Director of National Intelligence is currently undergoing a reorganization designed by Gordon that includes a split of IT acquisition and policy efforts between the chief information officer and the chief data officer to help streamline technology adoption. (She was recently named a FedScoop 2018 Top Women in Tech recipient.)
Gordon said women can provide different perspectives, promote collaboration over insularity and leverage empathy in a time of great change to work better across channels. She said it's important, also, to let men in on the process of expanding leadership roles for women.
"I don't think we talk enough about the perspective of men in this conversation," she said. "We've talked a lot about what they need to do, we talked a lot about what we need to have, but do we talk about how they see it and how it feels to them and what they might think?"
Ultimately, though, she said women leaders should remember that their advantages need "to translate into results."