OPEN Government Data Act to get another chance
Legislation setting a presumption that all government information should be published as open, machine-readable data is back with bipartisan support in the House.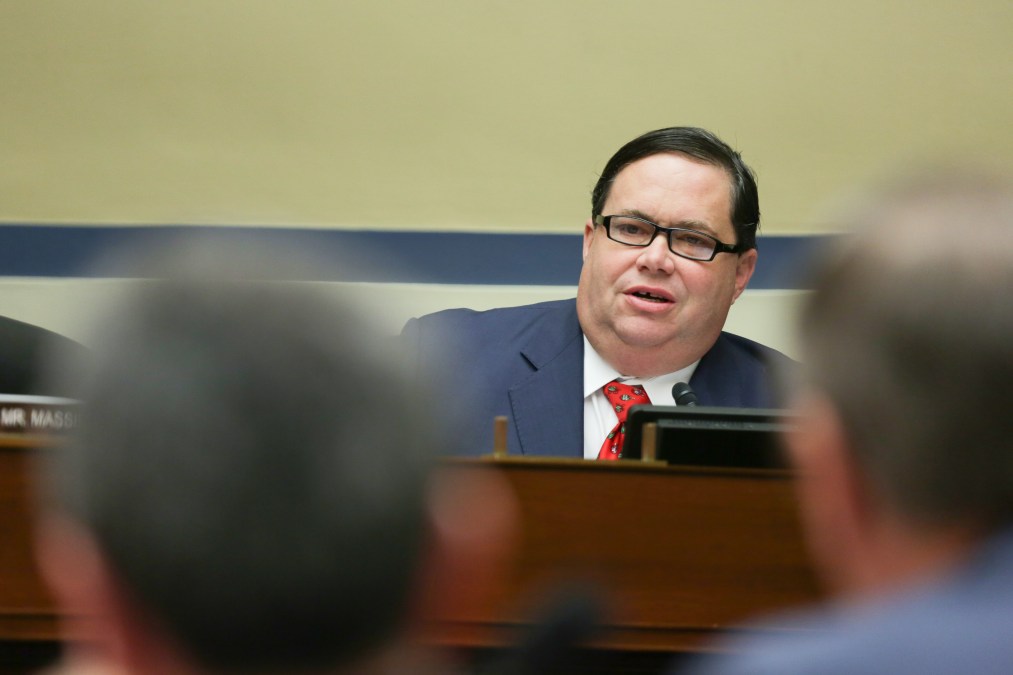 Legislation setting a presumption that all government information should be published as open, machine-readable data is back with bipartisan support in the House.
Rep. Blake Farenthold, R-Texas, confirmed Thursday that he and Rep. Derek Kilmer, D-Wash., are preparing the OPEN Government Data Act for reintroduction. The legislation passed the Senate last year but the House never acted on its version.
Farenthold made the announcement at an Oversight and Government Reform hearing on finding legislative solutions for transparency. The testimony often turned to questions around auditing the Federal Reserve and to whether Congress should mandate a release of President Donald Trump's tax returns.
Farenthold sought feedback on the bill from witnesses at the hearing. Richard Painter, a top ethics lawyer for President George W. Bush, responded that the legislation was strong, but it needs a specific stipulation for open logs for visitors to the White House and federal agencies.
"We ought to know who is going in and out of the federal agencies, and lobbying," Painter said.
Hudson Hollister, executive director of the Data Coalition, advocated for setting a precedent now for standardizing and publishing federal data.
"The OPEN Government Data Act won't just help Americans conduct citizen oversight," Hollister said Thursday in his prepared remarks. "It will also help agencies cut costs. Most of the expense of big data projects comes from extracting information from different sources, transforming those data sets into the same format, and loading them into new systems to be analyzed. If federal data sets were consistently available using machine-readable formats to begin with, those expensive one-off projects would not be necessary."
Later, Rep. Robin Kelly, D-Ill., noted too, that there's "no doubt" that open data also supports jobs and innovation.
"There are 14 startup companies in the Data Coalition, and all of them want to do things with government data," Hollister said. "Some of them want to apply analytics and find insights. Some of them want to republish it on platforms. And some of our companies want to automate compliance, reducing the need for lawyers and accountants. All of that becomes possible when the government adopts consistent data formats."
Farenthold said the goal with the bill is to get government data "out in open-source, easily-accessible, machine-readable format."
"You know Americans' taxpayer dollars went to create this data, the American people ought to have easy access to this data," he said, adding, "With the state of innovation going on in the tech community and actually all throughout the world today, we have no idea what information we'll be able to glean out of this — how the government might be able to save money, what new inventions might be coming, what scientific advances may happen."
Like the other witnesses, John Berlau, senior fellow at the Competitive Enterprise Institute, praised the bill, particularly its proposals to make data user-friendly and "accessible so that taxpayers can focus in on what governments are doing."
President Barack Obama issued in 2013 an executive order that sought to make "open and machine readable the new default for government information." The legislation would codify and build on that.