OPM releases federal employee viewpoint survey data for 2023
Annual survey of federal workers finds upticks in employee engagement, job satisfaction.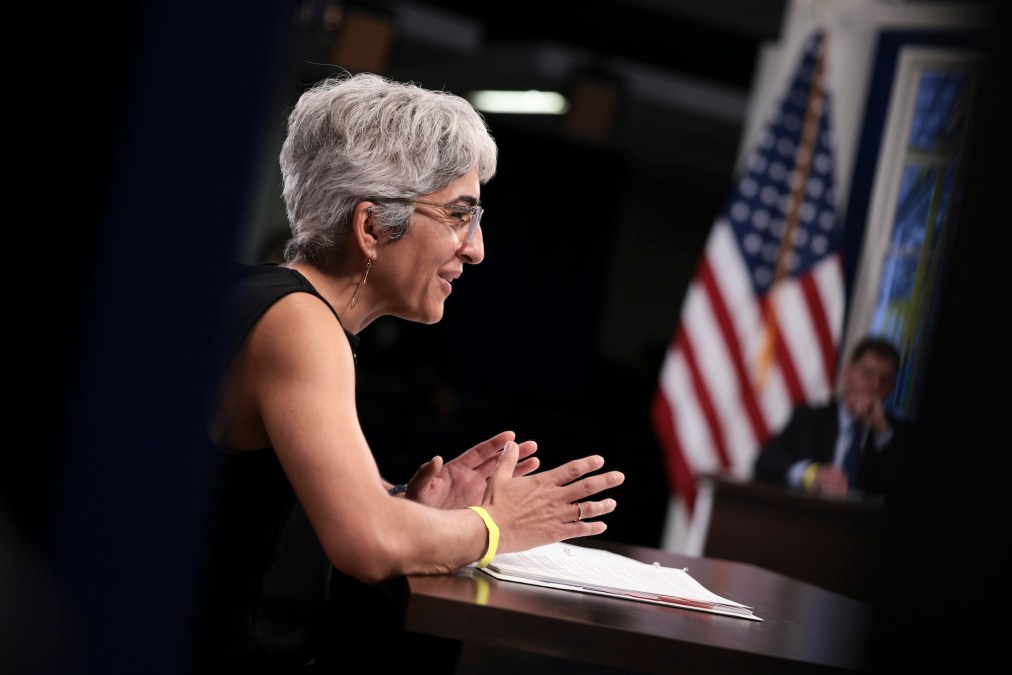 The Office of Personnel Management has released the results of the 2023 Federal Employee Viewpoint Survey (FEVS). While the survey demonstrated strong marks on some key metrics — job satisfaction is nearly 70 percent — participation in the survey remains relatively low.
The FEVS survey asks a wide range of questions about the state of government work, including workload, remote work arrangements and efforts to promote diversity and inclusion.
More than 600,000 workers at more than 80 executive agencies participated in the poll, which constitutes the largest survey of government workers. Contractors, political appointees and non-federal employees are not eligible to participate.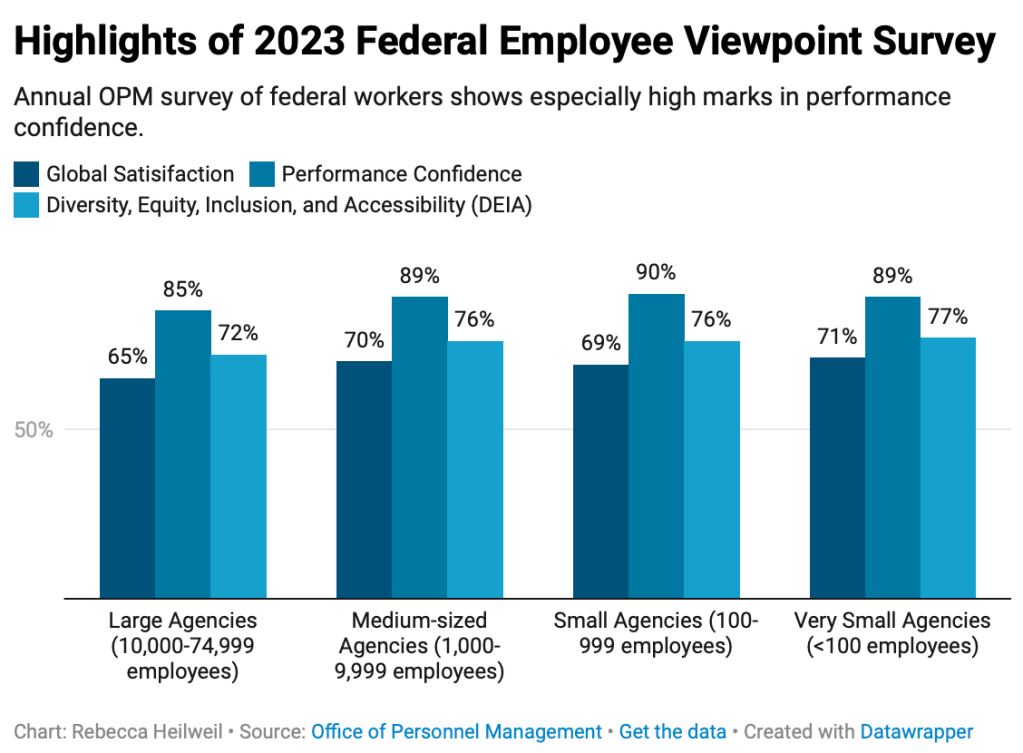 "This year's Federal Employee Viewpoint Survey highlights that federal employees remain remarkably resilient, increasingly engaged, and value diversity, equity, inclusion, and accessibility in the workplace," OPM Director Kiran Ahuja said in a statement.
"These encouraging results provide opportunities for agencies to build momentum and support their workforce to leverage workplace flexibilities, continue advancing DEIA, and remain motivated to continue delivering for the American people," she added.
OPM specifically pointed to the survey's employee engagement index, which, at 72 percent, inched up 1 percentage point from 2022. The agency also noted that satisfaction with employees' respective organization and willingness to recommend their agencies are up, compared to last year. Participation in the survey is at 39 percent of the government workers invited, which is up from 35 percent in 2022.
This past spring, OPM released a new dashboard to share access to FEVS and other agency data.