How In-Q-Tel can serve as 'stamp of approval' for startups wary of government
In-Q-Tel can give startups "confidence that OK, our capability could really have a true mission impact," the head of federal for MapD says.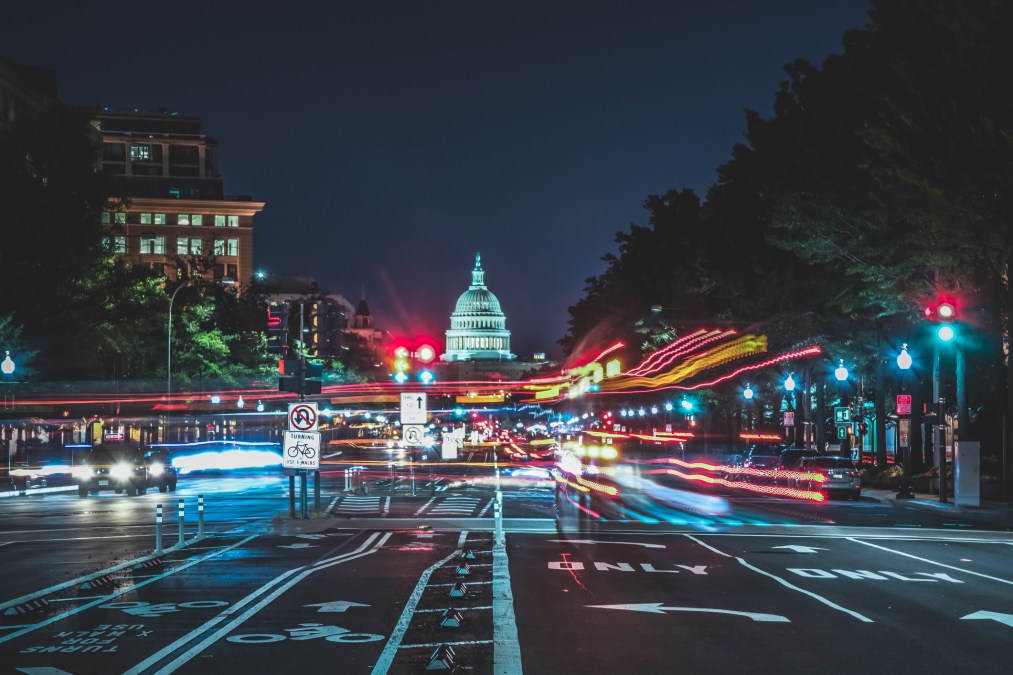 As an emerging technology startup is deciding whether to go after government business, a "stamp of approval" from the intelligence community nonprofit strategic investor In-Q-Tel can go a long way in helping the young company take the leap into the federal marketplace.
"I would say that for emerging technology companies or startups, if they've gotten that kind of stamp of approval from In-Q-Tel it gives them confidence that OK, our capability could really have a true mission impact, and as a result this is a segment or an industry that we want to put more investment into, and we want to actually go after this market," said Monica McEwen, vice president of federal for big data analytics company MapD Technologies.
MapD Technologies and In-Q-Tel began working together in 2016, opening the doors for the startup to do more with federal agencies, which are exploring using MapD's software to help pull together and visualize data quickly to make all kinds of decisions — from how to deploy troops to where to move supplies, according to McEwen.
She wouldn't name specific agencies the company is working with, but intelligence agencies are likely among the roster given In-Q-Tel's undisclosed Series A investment in MapD.
McEwen said an investment from In-Q-Tel is a "really nice way into the market," adding that the pseudo-VC firm of the IC does a nice job of aligning technology with customer needs and requirements so "the customer is excited about taking advantage of these new emerging technologies." In-Q-Tel also does a good job of "vetting," she said.
The early investment is also a chance to learn how to work with the government and navigate its unique requirements, McEwen added. In-Q-Tel often makes a strategic investment and then adds on to it in phases if it has interest from its customer base.
"They do need to have a customer on the other side saying, 'We're interested in this technology and we want to continue to invest in this technology,'" she said. "So we do have a continued relationship with them as a result of that."
It also helps if an agency already uses a complementary technology. For instance, MapD, which released the new version of its software platform MapD 4.0 Tuesday, is also going after business from agencies who already use graphics processing units (GPUs). Dependent on Nvidia's GPUs to run at the speed it does, MapD is a "natural fit" for agencies who are already using them, McEwen said.
The startup landscape
MapD was founded in Cambridge Mass., but the company moved its headquarters to San Francisco in September 2014. McEwen, who has been supporting federal clients for around two decades, joined the company in October.
Working with the federal government can be daunting for emerging technology startups — particularly those based out in Silicon Valley, McEwen said.
"People hear kind of horror stories about how hard the procurement cycles are and how long the acquisition deal is, and so I think there's some companies that sort of shy away from federal because they don't necessarily understand it and they're also concerned about the cost of sale, and the time of the investment that's going to be required in order for them to start really generating revenue, which ultimately a lot of these startups need to be doing," McEwen said.
In the case of MapD, McEwen said there's a lot of interest from government agencies. The company has participated in traditional procurements as well as some nontraditional, prototype-focused agreements.
Despite the reputation government tends to have on the West Coast, McEwen said it's getting better at getting new technology in quicker.
"There's a lot of interest in folks taking advantage of innovative ways to bring emerging technology into the government, [other transaction agreements] or the [Department of Homeland Security Silicon Valley Innovation Program]," she said. "So agencies, I think, are getting smarter about how they can bring things in in a pilot fashion to test them and then move forward with a broader relationship and acquisition."
Other transaction agreements, or OTAs, give certain government agencies the right to enter into deals that have more flexible terms than traditional acquisitions. When asked what government could do to help emerging technology companies like MapD, McEwen pointed to awareness around OTAs.
"I think I've seen this emergence of things like DIUx and other OTAs that in theory should be making it easier for technology companies to do business with the government but I think there's still a lot of confusion amongst industry in terms of how to best utilize those OTAs," she said. "Work could continue to be done in terms of improving the communication between government and industry, specifically around how industry, or how a technology company can get to procurement."
Government does a good job of telling industry what it wants through requests for information and other means, McEwen said. but there's still room to improve.
"That communication I think is very strong but I think there's still some uncertainty amongst a lot of folks in industry — if I respond to this thing, how will they actually buy it at the end of the day?" McEwen said.
Not only are OTAs confusing to some startups, but some aren't even aware of the opportunities out there.
"People know about DIUx," McEwen said of the Defense Innovation Unit Experimental, a defense acquisition group known for using other transaction agreements. "But there's a bunch of other OTAs that people aren't even aware exist. And if you're not aware of them then you're unaware of what they're publishing in terms of requests, and as a result you might miss an opportunity."
What could help, she suggested, would be creating a clearing house for all OTAs across agencies so startups could more easily get in the running for some federal business.
"There's so much phenomenal emerging technology that could really have a mission impact in the government," she said. "But if these companies don't have someone sitting in D.C., and someone that understands and knows the federal market, it's really hard for them to even know where to go."