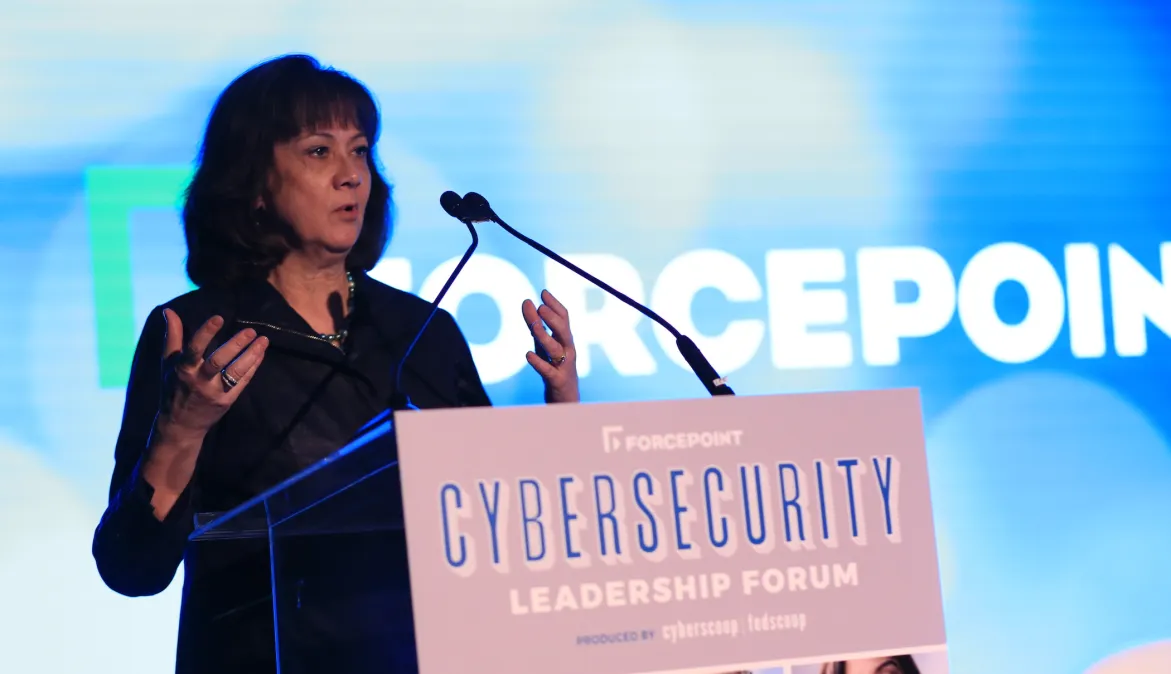 Let's Talk About IT Ep. 16 — Inside DHS's network modernization w/ Karen Evans
When Karen Evans joined the Department of Homeland Security as CIO earlier this year, she was given a list of priorities, and at the top of it was transitioning that agency's network and telecom services to the Enterprise Infrastructure Solutions (EIS) contract.
"This was No. 1" on the list, Evans said in a new episode of FedScoop's Let's Talk About IT podcast. Deputy Undersecretary for Management Randolph Alles gave Evans a list of seven priorities in her new role, she said. "I won't forget that, because it was pretty clear."
Evans said DHS issued a fair opportunity solicitation under the $50 billion contract and it's currently under review.
"The reason why this is so important is the incentives are set up in a way that it is to the advantage of the department to move as expeditiously as you can because of the cost avoidance you get," Evan said. "There are incentives that are all set up in this as you move forward, plus then we're also being held accountable…on what our performance measures are on this as well."
During the interview, Evans also discusses the transition to her new role as DHS CIO, the department's adoption of cloud and what's ahead in 2021.
Zain Ahmed, regional vice president of federal for Lumen, the sponsor of this episode, also joined the podcast for a discussion on the role vendors play in EIS and why network modernization is foundational for greater digital transformation across government.
"To harness the power of the fourth industrial revolution, government must excel at acquiring, analyzing and acting on data," Ahmed said. "And the network is the foundational building block around this."
If you want to hear more from the top leaders in the federal IT community, subscribe to Let's Talk About IT on iTunes, Spotify, Google Play, Sticher and SoundCloud. And if you like what you hear, please let us know in the comments on those platforms.
This episode was sponsored by Lumen and Cisco. Visit Lumen's public sector page for more on its offerings.
This podcast is part of a FedScoop special report on the Network and Telecom Modernization. Read the rest of the report.