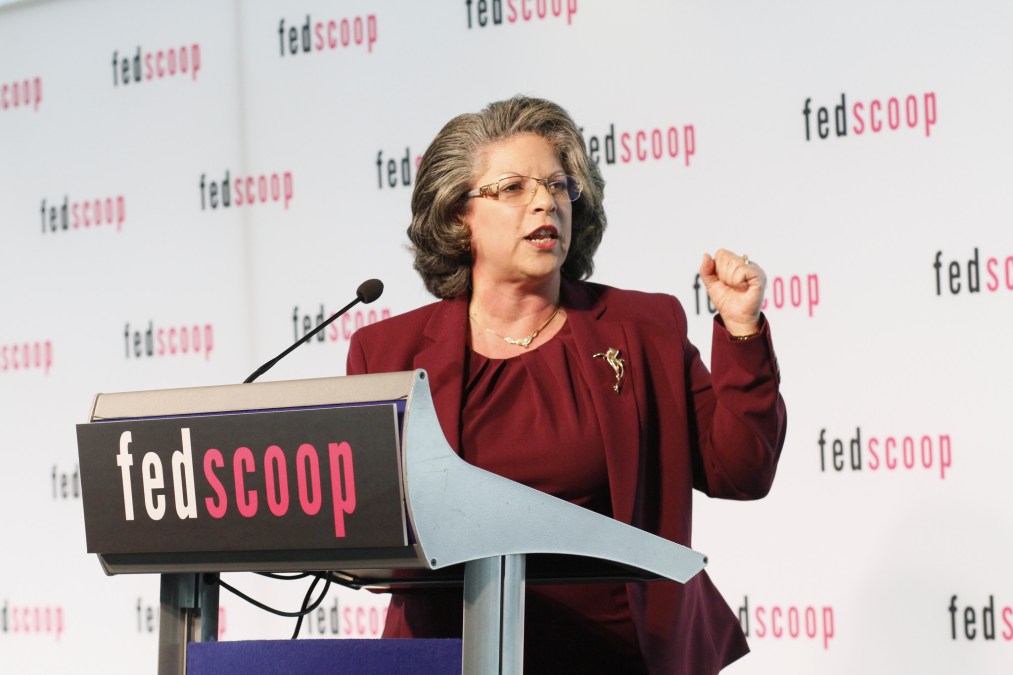 Let's Talk About IT Ep. 3 — Talking IT acquisition and modernization with DHS's Soraya Correa
IT modernization can be a vague and sprawling term (as we've discussed in a prior episode of Let's Talk About IT). But almost always, modernization in the federal government starts with the support of acquisition and better, smarter buying practices.
In this episode of the podcast, I chat with Soraya Correa, the chief procurement officer at the Department of Homeland Security and one the preeminent thought leaders in federal acquisition reform, particularly as it relates to IT and modernization. We talk about the connection between acquisition and modernization, the push to buy commercial and the efforts she's leading at DHS, like the Procurement Innovation Lab and EAGLE Next Gen, as well as the all-too-important elements of the workforce, culture and leadership that impact those trends.
Here's just a sample of what Correa had to say:
"The role of procurement is the same whether it's with IT modernization or supporting the overall mission of the department. We're really there to enable folks to deliver on their mission. So when it comes to IT modernization, what we're trying to do is collaborate and cooperate with our partners in [the Office of the] CIO, help them find the right solutions to meet their needs, try to understand what it is that they're trying to modernize, how they're trying to go about it, what are some of the complexities, what are some of the issues they have, what kind of flexibilities do they need, how are they going to fund these things, so that we can devise the right procurement strategy to meet their overall needs."
If you want to hear more from the top leaders in the federal IT community, subscribe to Let's Talk About IT on iTunes, Spotify, Google Play and SoundCloud. And if you like what you hear, please let us know in the comments on those platforms.