A more mobile-friendly government is crucial, Rep. Kelly says
The bill would codify an existing OMB memorandum that requires agencies to use responsive design for new and significantly redesigned websites.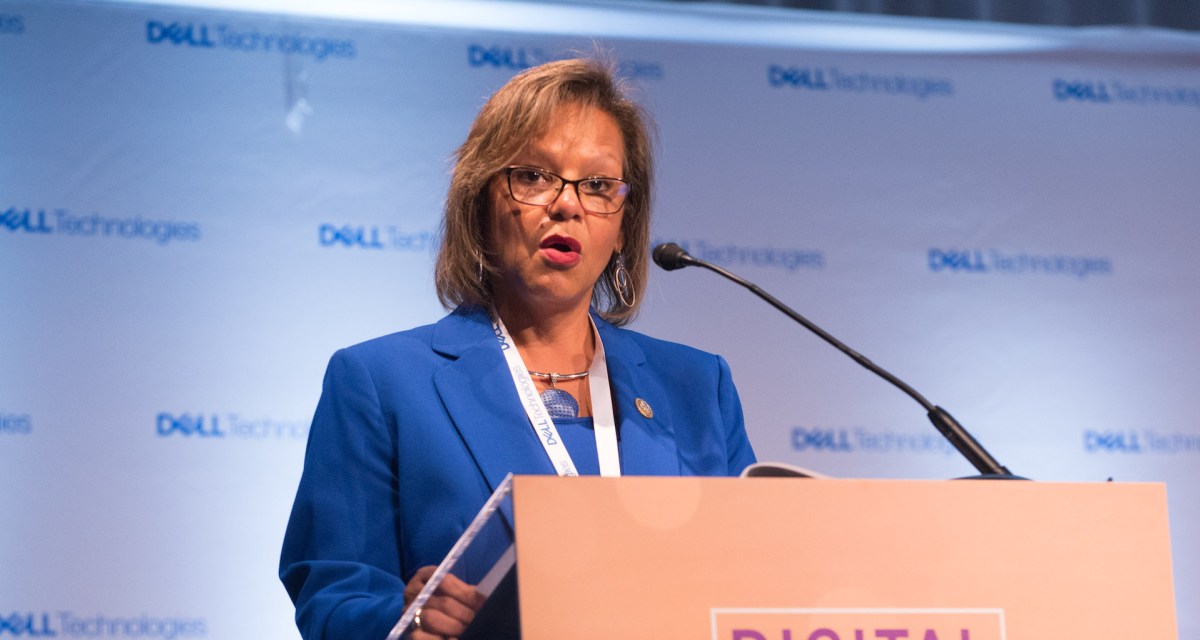 The Connected Government Act — a bill that would require federal agencies to maintain mobile-friendly public websites — would help the government overcome a "complete failure" in its mission to serve the public, Rep. Robin Kelly said Thursday morning at the Dell Technologies Digital Transformation Summit.
The bill, which Kelly, D-Ill., introduced in May with cosponsors Frank Pallone Jr., D-N.J., and Mark Meadows, R-N.C., was approved in the Oversight and Government Reform Committee in September. The Senate Homeland Security and Governmental Affairs Committee approved a companion bill earlier this month.
For Kelly, the bill is all about making government more accessible to more Americans.
"With 77 percent of Americans owning and using a smartphone and 10 percent of Americans only accessing the internet with a smartphone, our inability to design mobile friendly websites is a complete failure of our duty to serve the American people," Kelly said.
The legislation would codify an existing Office of Management and Budget memorandum from 2016 that sets forth requirements for federal agency websites. "Agencies must, to the extent practicable, ensure that their public websites and digital services perform equally well on non-desktop devices such as mobile devices and tablets," the memorandum reads.
However, many agencies haven't heeded this advice. According to an Information Technology and Innovation Foundation report from March, 31 percent of popular federal agency websites fail a mobile friendliness test by a significant margin.
"Clearly, [OMB's] guidance has been ignored," Kelly said during her remarks. "I'm working to use the legislative process to ensure that everyone can visit and use a government website, whether on a laptop, a desktop, an iPad or a smartphone."
According to analytics.usa.gov, 39 percent of the 2.58 billion visits to government websites in the past 90 days were via mobile.