Matt Rosendale to lead House VA tech modernization subcommittee
Th lawmaker will lead congressional scrutiny of the agency's technology systems.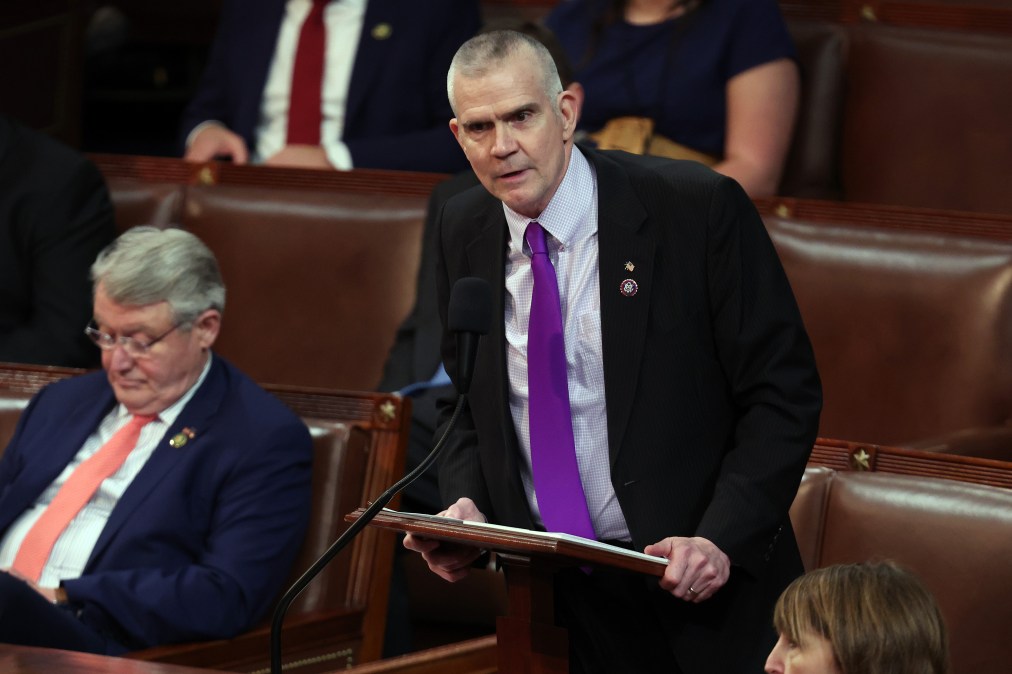 Montana Republican Matt Rosendale has been appointed as chairman of the House Veterans' Affairs Subcommittee on Technology Modernization in the 118th Congress.
In the new role, he will lead the committee's congressional scrutiny of technology systems at the Department of Veterans Affairs (VA).
During the last session of Congress, when Democrats held the House, Rosendale was previously the subcommittee's ranking member, in which role he spearheaded oversight of the agency's electronic health records modernization (EHRM) program.
In addition to announcing Rosendale's appointment, the House Committee on Veterans Affairs has also named Rep. Miller-Meeks, R-Texas, as chair of the Veterans' Affairs health subcommittee. Rep. Jen Kiggans, R-Va., has also been appointed as chair of the VA subcommittee on oversight and investigations.
The VA subcommittee assignments come as the GOP works to stamp its authority on Congress after winning a slim House majority at the midterm elections.
Commenting on his appointment, Rosendale said: "As the son and brother of military veterans, I'm committed to ensuring that the VA's technology meets the standard of care that our nation's heroes deserve."
Chairman of the House VA Committee Rep. Mike Bost, R-Ill., said: "I am proud to announce that over half of our subcommittee chairs for this Congress are veterans themselves … [w]ith our subcommittee chairs in place, we are ready to hit the ground running for veterans and their families to improve the delivery of care and services at VA."
The VA subcommittee on technology modernization has legislative, oversight and investigative jurisdiction over VA enterprise modernization programs and projects. These include the Electronic Health Record Modernization (EHRM) program, enterprise IT governance, cybersecurity matters and data management.