Bipartisan Senate bill targets labels and disclosures on AI products
The AI Labeling Act of 2023 from Sens. Brian Schatz, D-Hawaii, and John Kennedy, R-La., "puts the onus" on companies for properly labeling and disclosing to consumers when they're using an AI-generated product.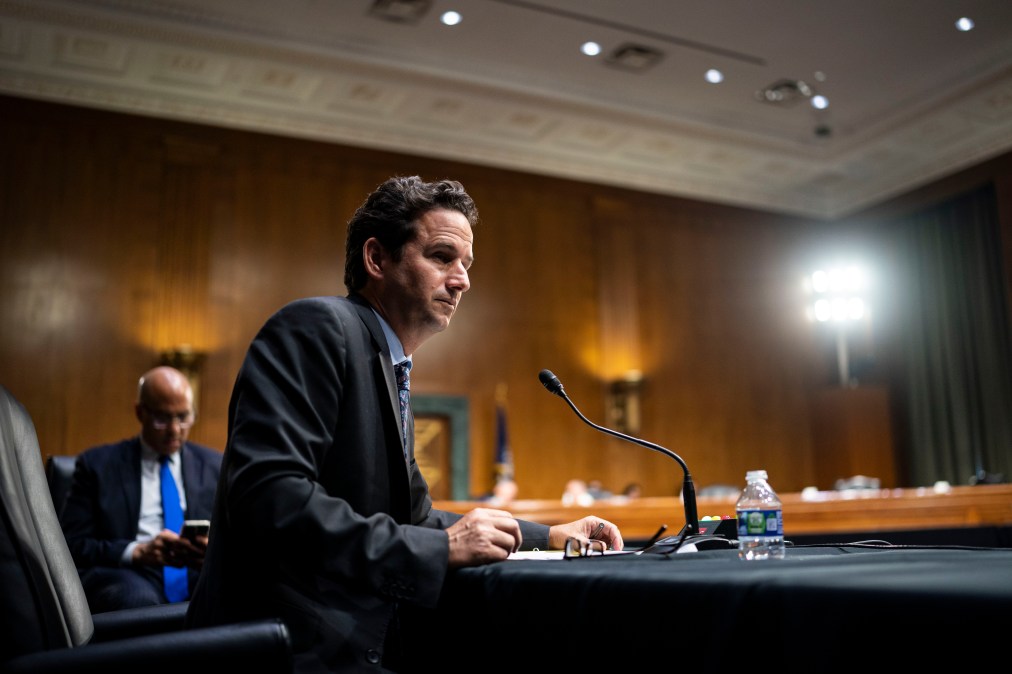 A bipartisan bill in the Senate would require clear labeling and disclosures on AI-generated content and chatbots, the latest congressional effort to thwart disinformation, misinformation and fraud as use of the technology surges.
Introduced Tuesday by Sens. Brian Schatz, D-Hawaii, and John Kennedy, R-La., the AI Labeling Act of 2023 (S. 2691) would make it so consumers are aware when they're interacting with any product powered by artificial intelligence
"It puts the onus where it belongs — on companies, not consumers," Schatz said in a statement. "Because people shouldn't have to double and triple check, or parse through thick lines of code, to find out whether something was made by AI. It should be right there, in the open, clearly marked with a label."
Added Kennedy: "AI is moving quickly, and so are the scammers who are using it to exploit unsuspecting Americans. Our bill would set an AI-based standard to protect U.S. consumers by telling them whether what they're reading, seeing or hearing is the product of AI, and that's clarity that people desperately need."
In addition to requiring developers of generative AI systems to feature "a clear and conspicuous disclosure identifying AI-generated content," the legislation also calls on developers and third-party licensees to "implement reasonable procedures to prevent downstream use" of those systems and products without proper disclosures.
A working group would also be created under the bill, with leaders from government, academia, social media platforms and AI developers banding together to highlight best practices in the identification of AI-generated content, with an additional focus on disclosures.
The AI Labeling Act of 2023 follows a flurry of other AI-related activity in the chamber, including a bill from Sen. Amy Klobuchar, D-Minn., centered on the use of deceptive generative AI in elections; a framework from Sens. Josh Hawley, R-Mo., and Richard Blumenthal, D-Conn., to create a government body tasked with signing off on licenses to developers of high-risk AI systems; and a planned "light touch" piece of AI certification legislation from Sen. John Thune, R.-S.D.