Shared services director says agencies should leave innovation to industry
Beth Angerman is looking to streamline federal tech adoption, starting with standardization and leaving innovation to industry.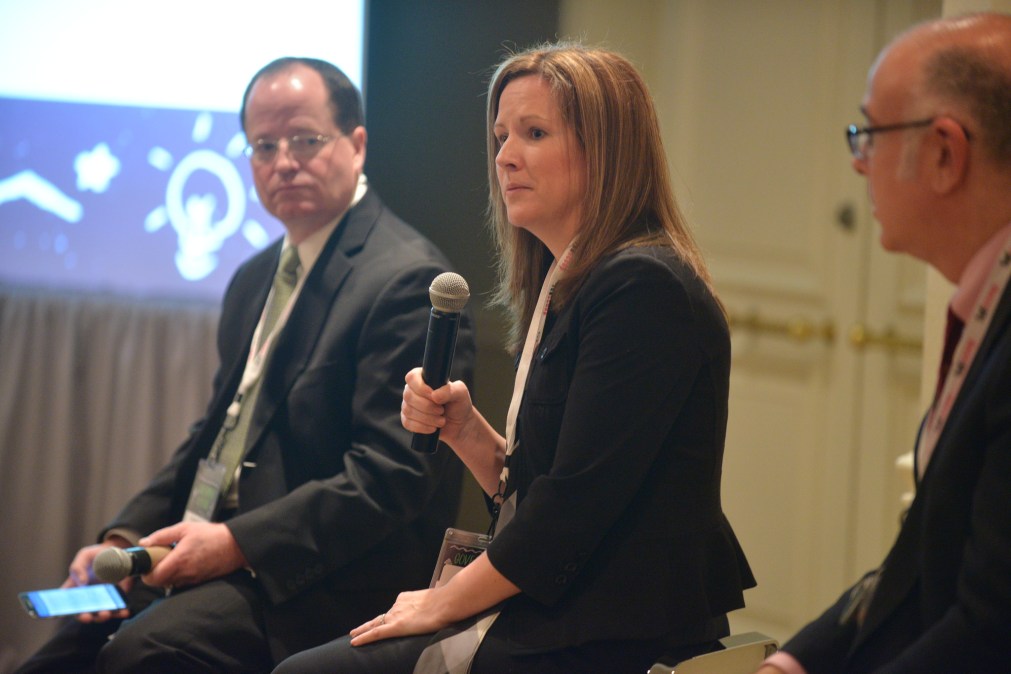 If shared services mark a sea change in how the government procures the tools it needs to achieve mission, then Beth Angerman wants to appropriately start with one the government's biggest pain points: IT modernization.
Speaking Wednesday at the Association of Government Accountants' Financial Systems Summit, the executive director of the Unified Shared Services Management office said her office is aligning two years' worth of shared services strategies to streamline federal tech adoption, starting first with leaving innovation to industry.
"We're talking a lot about IT," she said. "Some people have asked me, 'Beth, why are you leading with IT? Why would you start there? Isn't the hardest place to start?' To which I respond, 'Yep, it is.'
"But here's what I can't figure out," Angerman explained. "I can't figure out how to close the gap between what we all expect in our personal lives in technology and what we expect when we walk into our office at work."
To bridge that gap, Angerman said the USSM is pushing for more agencies to embrace the acquisition of standardized technology, like software-as-a-service, from industry.
"I think what we should do is agree on the outcomes and the capabilities that we actually all need," she said. "I think we should buy technology as a service in the secure cloud in a common, uncustomized instance that delivers those outcomes in an innovative way."
Angerman said with that, there will need to be a stronger focus on contractors' accountability to deliver what's expected.
Instead of the continuous process of agencies scraping together funds to conduct an emerging technology pilot on blockchain or artificial intelligence that struggles to scale, Angerman said it was time for agencies to focus adopting common solutions and calling on industry to provide innovation.
"We have to figure out a way to break that cycle, and that's why I'm leading with technology," she said. "I hope for a time where we can expect the same kinds of services at work that we get at home.
She continued: "I hope for a time where your free time isn't filled with projects that require [research & development] money to investigate new technology, but that instead, you are finding new ways to collaborate with your peers across government on the strategic financial management of your agency. And I hope for a time where our industry partners are aligned with us on these expectations and delivering standard solutions that are constantly innovating. The vision is right, and it's time for all of us to figure out how to get there together."