USDA launches online grocery purchasing pilot in New York
Amazon and Walmart are already delivering to Supplemental Nutrition Assistance Program recipients.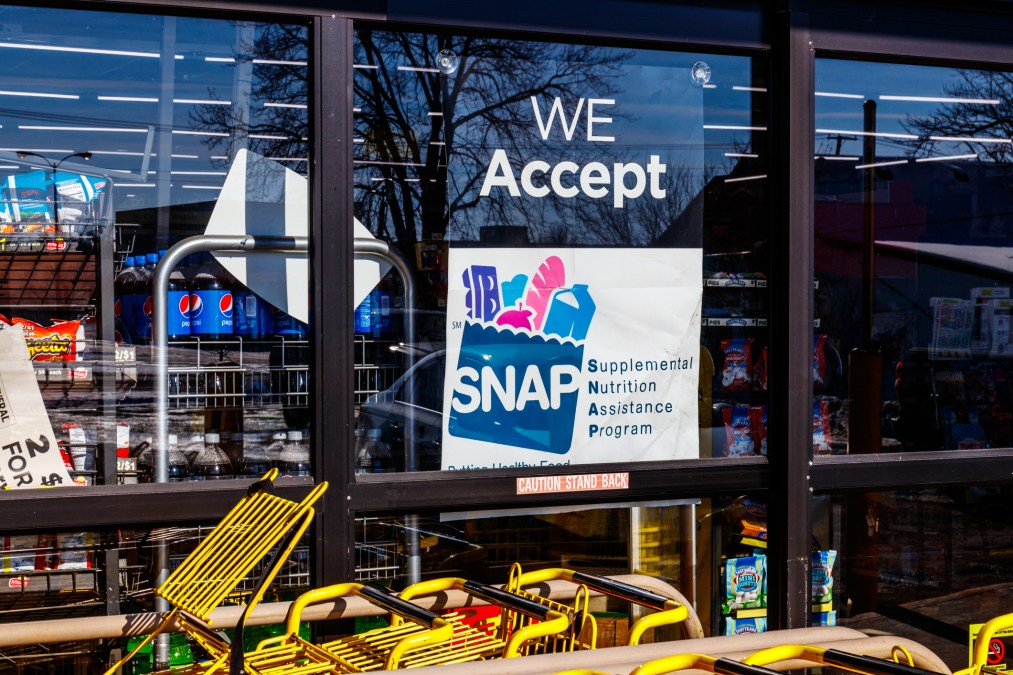 Federal food assistance recipients in New York began buying groceries online Thursday as part of a two-year pilot launched by the U.S. Department of Agriculture.
The Supplemental Nutrition Assistance Program (SNAP) Online Purchasing Pilot is open only to households with electronic benefit transfer (EBT) cards issued by the state and retailers limited to delivering in pilot areas.
Amazon is currently serving New York City with ShopRite expected to join them sometime next week, while Walmart operates upstate.
"As technology advances, it is important for SNAP to advance too, so we can ensure the same shopping options are available for both non-SNAP and SNAP recipients," said Agriculture Secretary Sonny Perdue in the announcement. "We look forward to monitoring how these pilots increase food access and customer service to those we serve, specifically those who may experience challenges in visiting brick and mortar stores."
Additional retailers that can process online SNAP transactions will participate in the coming months, according to USDA, and the pilot will expand to other parts of New York, Alabama, Iowa, Maryland, Nebraska, New Jersey, Oregon and Washington.
Safe and secure online ordering and payment are being tested, but SNAP benefits cannot be used to pay service or delivery charges. The pilot was authorized in the 2014 farm bill, though the 2018 farm bill "encourages a more expedient path to a nationwide program rollout by the government," according to an Amazon spokesperson.
In the case of Amazon, a customer adds an EBT card as a new payment method to their account and can begin shopping for groceries across the core grocery offering, Prime Pantry and AmazonFresh. During checkout, the customer elects to use the EBT card on eligible food items and then enters their PIN and clicks the "Place Your Order" button.
"Amazon's selection and competitive pricing can improve the grocery shopping experience for SNAP participants, while also helping them extend their benefits further," the spokesperson said.