Secretary Sonny Perdue shares what the Centers of Excellence have brought to USDA
"I didn't consider it a leap of faith at all," Perdue said. "I've seen it work."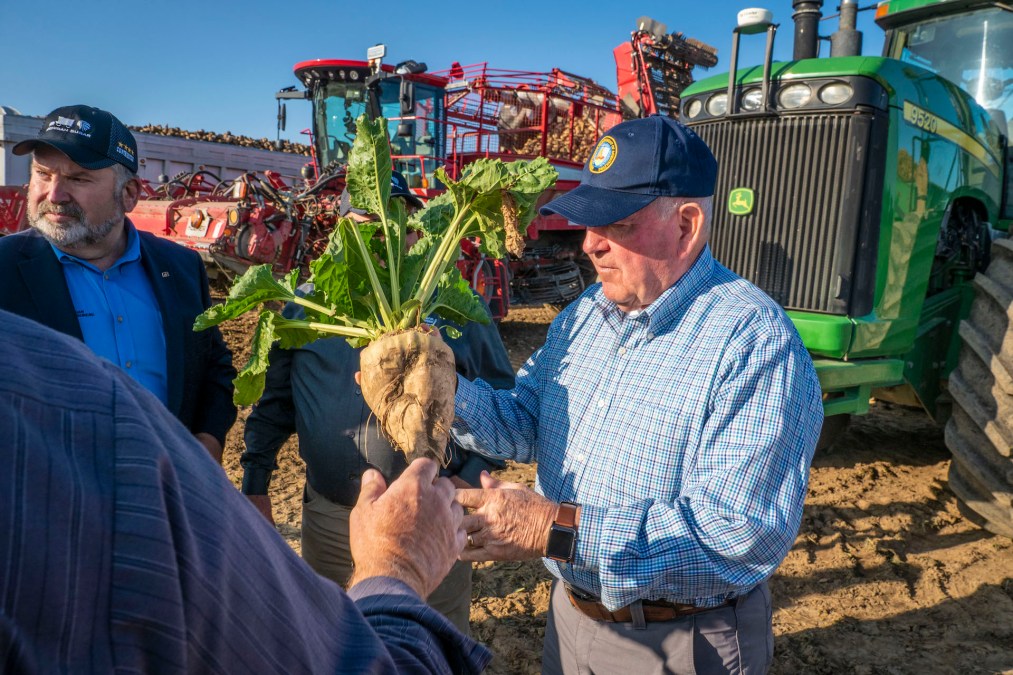 Agriculture Secretary Sonny Perdue has a lot of good things to say about the IT modernization Centers of Excellence initiative.
"I didn't consider it a leap of faith at all," Perdue said Tuesday at an event at the General Services Administration. "I've seen it work."
Perdue's stamp of approval comes as USDA, the first host agency for the CoEs, is wrapping up its relationship with them and the GSA is preparing to build similar teams in other agencies. The five CoEs — focused on the program's core areas of IT Infrastructure Optimization, Cloud Adoption, Customer Experience, Data Analytics and Contact Center — began "exploratory" Phase I work at USDA in April 2018. The project then moved to Phase II in October 2018.
While Perdue did discuss all those areas, he seemed most excited about the data analytics and management portion. "The government is a huge repository of data and information, and we've kind of locked it in the cabinets … where we can't even find it," he said.
He drew an analogy to an oft-lost personal item.
"It's kind of like me looking for my socks," he said. "You know, I have to call my CIO at home, my wife, and find my socks. That kind of thing."
But Perdue's vision of creating the "most effective, most efficient and most customer-focused agency in the federal government," requires that USDA find its metaphorical socks and put them on. And to make that a reality, he said, the agency needed some outside help.
"We need data and facts to drive us to those decisions and that's why we were happy to coordinate and collaborate with the Centers of Excellence to help us get there," he went on. "We had the information, it was somewhere … but it was not in a usable format."
The CoE teams were able to rise to the challenge of putting data into a usable format by creating and implementing a suite of leadership dashboards. You may have heard of these before, and the project even won an "Innovation of the Year" award at the 2018 FedScoop 50 event. Built in the data visualization software Tableau, the roughly 200 dashboards are meant to give agency executives a graphical representation of mission-area data on workforces, budgets and more.
Perdue isn't the only one who brought them up. "I have dashboard envy," GSA Administrator Emily Murphy said during her remarks.
Tuesday's event came at a time when the CoE instance at USDA is entering a new phase. The department recently announced that some of the CoE teams have completed their work and are leaving as planned. Three of the teams, those focused on data analytics, infrastructure optimization and cloud adoption, wrapped up at the end of fiscal 2019. But work focused on implementing the ASK USDA Contact Center and the creation of 'one front door' for USDA customers, FedScoop was told, is ongoing. Other CoE customer agencies, some announced as recently as last month, include the Department of Housing and Urban Development, Office of Personnel Management, Consumer Product Safety Commission and Joint Artificial Intelligence Center (JAIC) at the Department of Defense.
"I view this as a process," Perdue said. "It's a marathon with sprint speed."