State Department to launch IT Acquisitions Office
The new office will establish service contracts agencies can buy technology and services off of and be staffed by 40 to 50 federal employees across four divisions.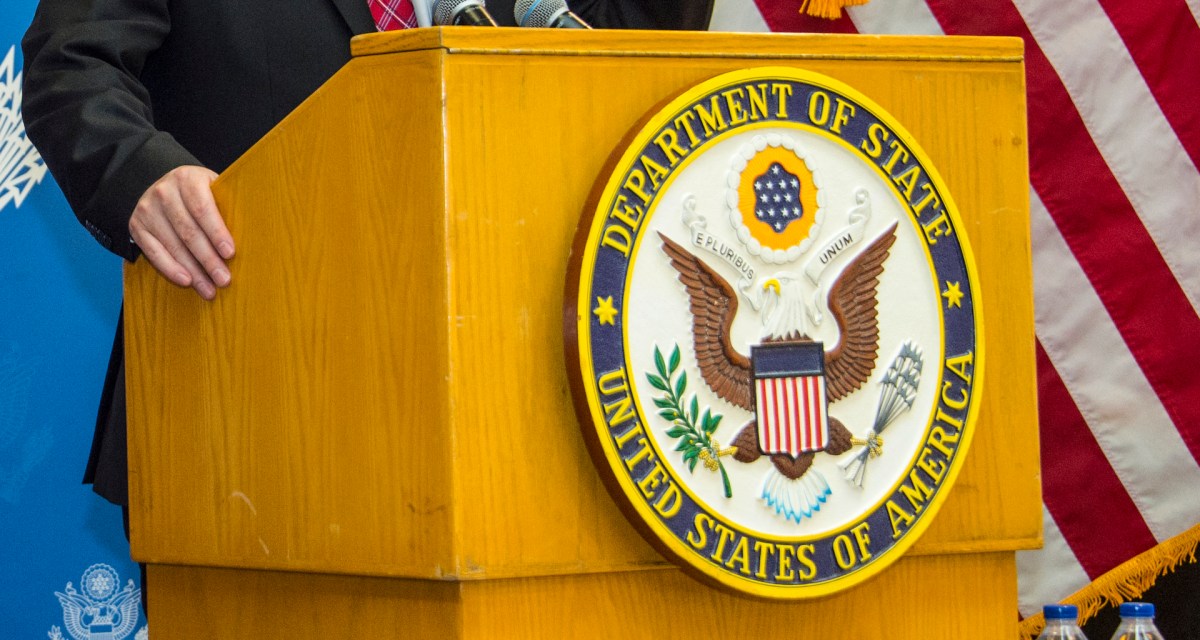 The State Department is developing an IT acquisitions organization to improve its use of data when making enterprisewide purchases of goods and services.
An Office of the Inspector General (OIG) review of the Bureau of Information Resource Management (IRM), which handles IT for the department, recommended the agency undergo a strategic realignment.
"That created an opportunity to take an office that was duplicative in some areas and doing a little bit of acquisitions and convert it to just focus on IT," Ken Rogers, acting deputy chief information officer of business management and planning at IRM, told FedScoop. "This is really taking the letter and the spirit of the Federal Information Technology Acquisition Reform Act and putting it into practice."
The OIG-approved IT Acquisitions Office (IAO) will fall under the purview of Rogers, who estimates it will be operational by spring 2020.
Rogers is in the process of moving contracting officer representatives into the new office, rewriting position descriptions and recruiting additional talent — all while updating policy and creating the office's structure.
IAO will have four divisions: an IT acquisition service for helping program offices get their procurements off the ground, two execution offices for contracting technology and services respectively, and a vendor performance management office for establishing standards and metrics. Each office will be staffed by eight to 10 federal employees with contract support on a surge basis.
"On the programmatic side, we are flat-footed in so many places," Rogers said during an AFFIRM discussion Thursday. "The number of contracts we execute, where the last option year we don't have a plan for what we're doing next — and six months into the last option year we're scrambling because now we don't have time to do a procurement — that happens a lot."
The office will create a shift from doing acquisitions for agencies building widgets to technology business management services. Every agency in the State Department will be able to use a service contract when they need anything, from technology towers to edge computing.
"They'll be able to buy off of vehicles that already exist for them," Rogers told FedScoop.