Stefanik bill calls for commission to study AI's national security benefits
The New York congresswoman wants to create an independent commission to study artificial intelligence's impact in the U.S. and how to apply it to the federal government.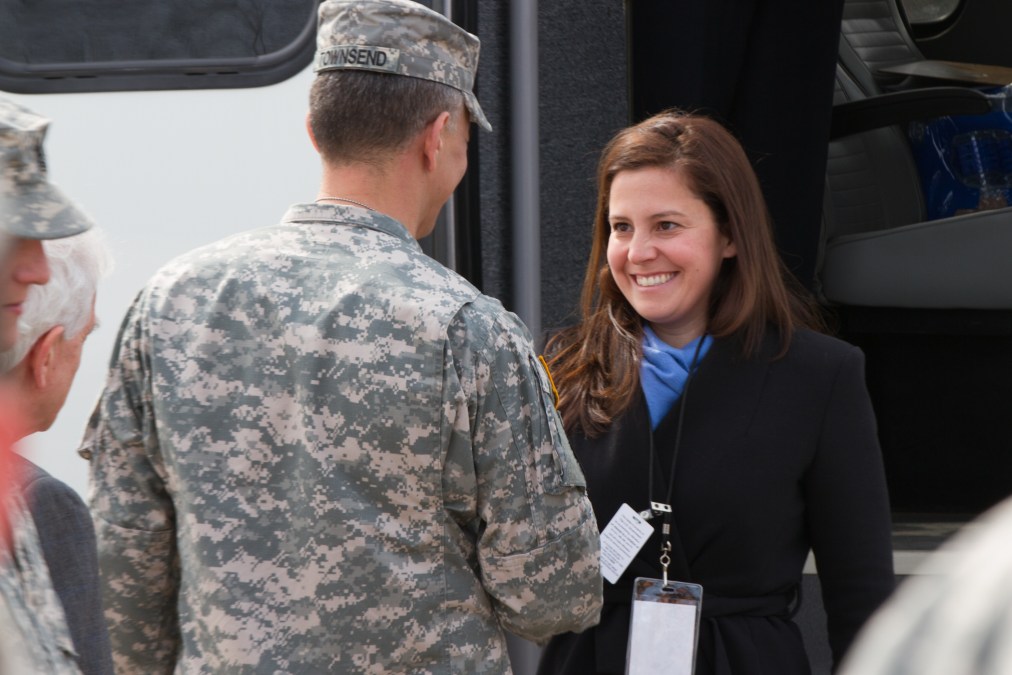 A new bill from Rep. Elise Stefanik, R-N.Y., would create a commission to study artificial intelligence's impact in the U.S. and its effect on national security.
The legislation proposes an independent commission to examine AI advances on a national level and provide the president and Congress recommendations on how to apply the technology to the federal government. Stefanik, the chairwoman of the House Armed Services Subcommittee on Emerging Threats and Capabilities, introduced the bill — the The National Security Commission on Artificial Intelligence Act — on Wednesday.
"It is critical to our national security but also to the development of our broader economy that the United States becomes the global leader in further developing this cutting-edge technology," Stefanik said in a statement. "This legislation I have introduced today will develop a commission to review advances in AI, identify our nation's AI needs and make actionable recommendations of what direction we need to take."
AI has been a hot topic in the halls of Congress, with members from both parties calling for more research and development spending to determine how the nation could best leverage developing machine learning. It was also one of technologies identified in FedScoop's Emerging Tech 2018 list.
Details are scarce on who would be appointed to serve on the commission, but the bill calls for the body to analyze AI advancements and identify their applications to national security functions, which includes economic risk and "other needs for the common defense of the Nation."
The commission would then provide near-term recommendations to both the White House and Congress on how to apply the technology across agencies, and it would deliver an annual report of further recommendations through 2020.
The commission's recommendations range from crafting data standards to public-private partnership and research opportunities, in addition to workforce recruitment incentives.
The bill has been referred to the larger House Committee on Armed Services as well as the committees on Education and the Workforce; Foreign Affairs; Science, Space, and Technology; and Energy and Commerce.