U.S. CIO Kent wants agencies 'just to start' using AI, emerging tech
Suzette Kent pushed agencies to begin the process of using AI to improve government services.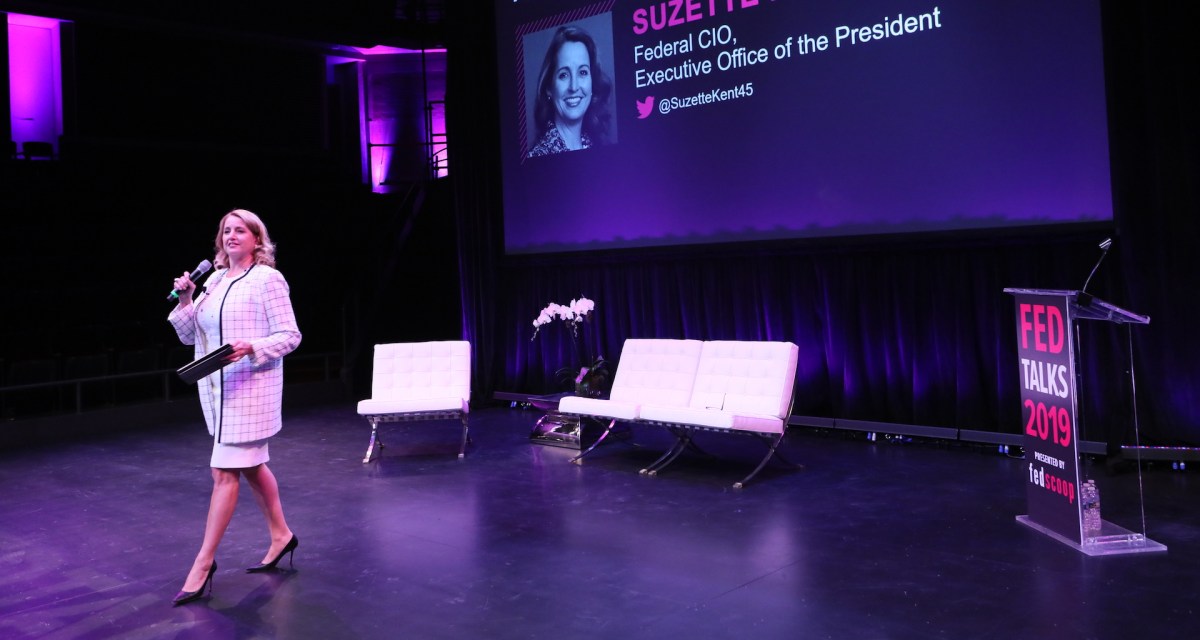 The push to adopt artificial intelligence in government may be widespread but it's still just beginning, U.S. CIO Suzette Kent said Tuesday
"Our goal is to get agencies just to start," Kent said at the AI World Government conference in Washington, D.C.
Upgrading to AI and other emerging technologies will be a challenge given that many federal agencies have struggled to modernize outdated technology. But the benefits could be wide-ranging for both government and citizens, Kent said.
"This is one of the most important topics we have to tackle," she said.
Agencies still have hurdles to get to a place where AI is a daily part of operations. Some jobs could be replaced, Kent said, but new jobs will be created as new technology is used. Experts have cautioned that doomsday predictions of massive layoffs from AI are over-blown, but some studies have shown workers that primarily do repeatable tasks could be replaced by machines.
Using well-organized data is also a challenge that will require continued effort from agencies to ensure that technology is being used in the best way.
"The journey for many of these agencies sometimes includes moving up that ladder and understanding what the capabilities are of the individual technologies," Kent said.
AI is not the only technology Kent mentioned as an important part of agencies' data journies. She listed machine learning, deep learning, robotic process automation, image recognition and many others as critical new pieces of technology for modernizing government.
The White House is not alone in its technology push; Congress is also pushing agencies forward in their use of AI, Kent said. The AI caucus, comprised of a bipartisan group of lawmakers, has promoted the use and development of AI.
The many fronts pushing AI and other technologies forward are a part of an "overall national effort," Kent said.