Suzette Kent: No two cloud journeys look the same
What's more important, the Federal CIO said, is that "agencies are empowered based on what they need to make those decisions."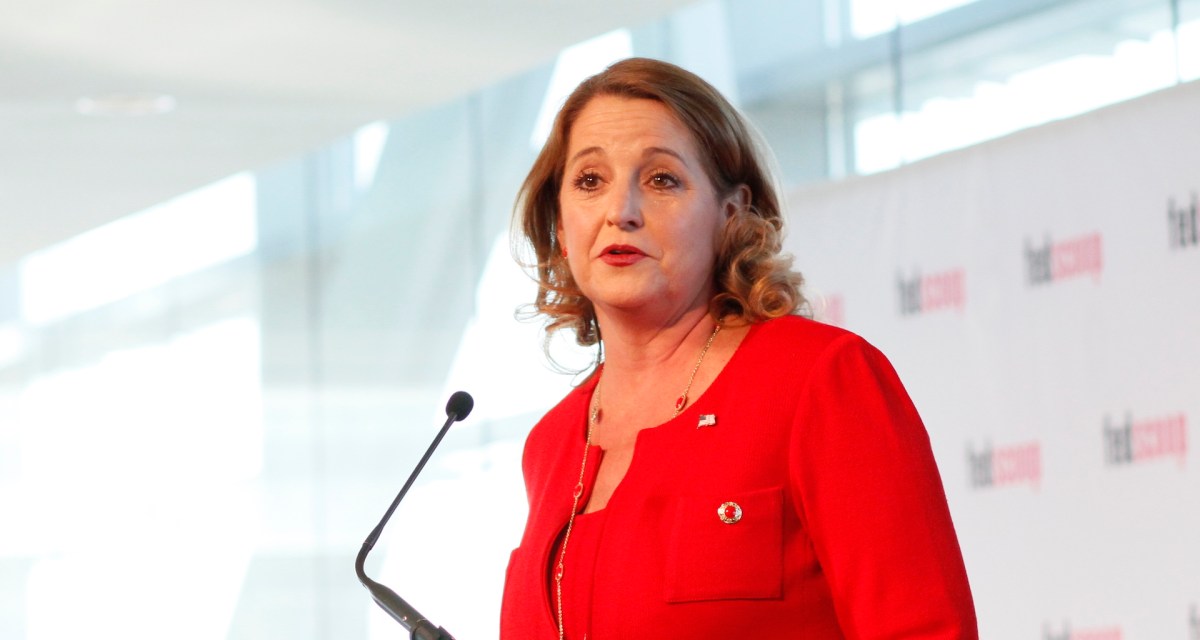 Commercial cloud capabilities have improved dramatically in recent years, affording federal agencies a wide variety of paths to cloud adoption. Because of that, no two moves to the cloud are the same, and agencies shouldn't just heedlessly look to replicate what they see elsewhere in government, the U.S. CIO said Wednesday.
"The journeys do not look the same, and that's OK," Suzette Kent said at a conference hosted by Docker. "But it's important that agencies are empowered based on what they need to make those decisions."
Kent recognized that in most cases, the move to the cloud for agencies is a long one, and therefore it leads to some sort of hybrid operating environment. That's a key tenet of the administration's recent Cloud Smart policy, which take a step back from the preceding Cloud First and acknowledges that agencies should rationalize their IT portfolio before leaping blindly to a cloud environment.
With that progression, she said, there's "the recognition that there's a much broader set of capabilities that we can take advantage of — and that what fits for an individual agency depends very much on their mission."
Regardless of where an agency is in adopting cloud, it's imperative that they "do a full-scale rationalization of all the applications that they have to understand what is the right fit," Kent said.
Some agencies, she explained, have "as high as 80 percent of what they currently have that may be a fit for the cloud. Others, it's a little bit different. Some are still in the process of going through that journey. And that's something that we're incredibly focused on with every agency: You have to analyze it and have a plan. And if we take things individually as a single project, as a single thing, we don't move the entire infrastructure, we don't build our workforce capabilities in the right way, and in some cases, we make short-term decisions."
Kent pointed to the Small Business Administration as an agency that did this rationalization up front in its move to adopt cloud environments.
"They actually did the application rationalization and refactoring and looked at what their entire set of capabilities looked like before they moved to the cloud," she said. "And as they got something to the place that they wanted it, then they moved it."
Other departments, like Justice and Housing and Urban Development, look very different because of specific mission needs.
Justice "runs 30-plus different cloud environments, and in some cases, they moved things very quickly because of the benefits of security, scalability and some of the other capabilities," Kent said. "And then they addressed some of the ongoing transformation, not only of applications but of the business processes, after that move, because they actually got it into an environment that had newer technology, better tools, more simple tools and ways that they could go faster."
HUD, on the other hand, faced the widely touted IT modernization dilemma of "changing the tires while the car's going 90 miles per hour," Kent said. The department couldn't take its mission-critical systems offline in any way while at the same time working to modernize them.
"It was very important to the business because of their mission that there be no business disruption," Kent said. "In that case, we're taking the applications in pieces and we're taking them in pieces in order to match the capacity of the business environment, manage the risk, as well as build the internal capabilities as part of that journey."
The important part in each of the scenarios, she said, was that the agencies had plans that met the needs of their missions.
The General Services Administration recently launched the Cloud Information Center to connect federal IT buyers with cloud vendors. The center contains information on security, technical capabilities and implementation in keeping with the Office of Management and Budget's Cloud Smart Strategy for driving agency adoption to meet mission-critical needs.