Tackling broader IT modernization strategies
Federal agency leaders discuss navigating data challenges and modernization opportunities.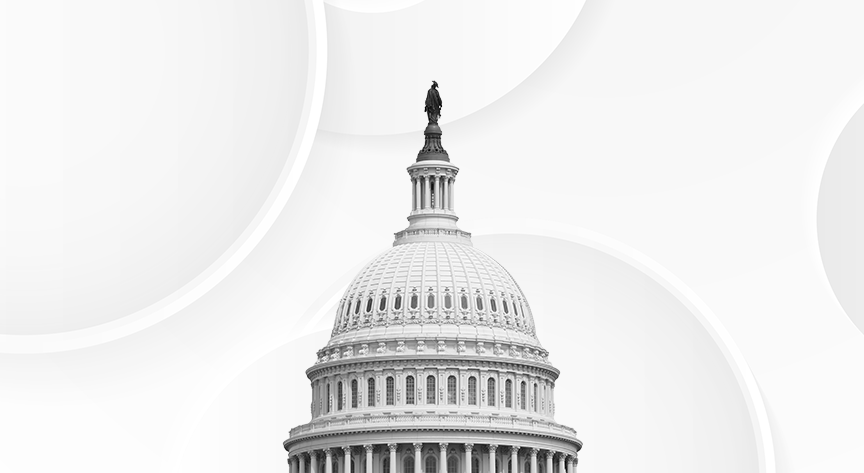 Government agencies are undertaking an unprecedented IT and application modernization period to enhance operational efficiency, streamline processes and improve service delivery to citizens. Simultaneously, efforts to collect, manage and analyze vast volumes of data — combined with needing to operate securely in today's multi-cloud operating environment — have placed tremendous challenges on agency officials to manage IT modernization initiatives.
In a recent video campaign, produced by FedScoop and underwritten by Broadcom, government agency leaders highlight the ways they are to navigating modernization initiatives to carry out their missions.
Challenges of data management and accessibility
One of the most pressing challenges for government agencies is dealing with the exponential growth of data and the difficulties in storing, organizing and analyzing the information.
Office of Personnel Management CIO Guy Cavallo said that the timing of the cloud is perfect, as the explosion of data will be "unending." He shared how OPM has done much work in the last year developing user requirement groups to segment who can see what data from a particular agency—helping with their long-term data management strategy.
Agencies are actively working to make data more accessible to a broader range of stakeholders, including policymakers, researchers and the general public. However, ensuring data accessibility without compromising security remains a balancing act. Lauren Knausenberger, Former CIO for the Department of Air Force, explained how they maximize data for their missions without causing security or governance concerns.
She said, "We want to make the data accessible to as many people [as possible], but at some point, it becomes a very challenging governance concern to think through who should have access to this data." Like Cavallo, Kanusenberger explained the importance of micro-segmentation in securing their data, enabling decision advantage and shortening the kill chain moving data worldwide.
Dynamic data movement across cloud environments
Interviewees also explored how their migration to multi-could environments, coupled with the explosion of data, has changed their strategies for implementing solutions that facilitate their data's free and secure movement.
Justin Fanelli, technical director for PEO digital and enterprise services at the Department of the Navy, said their goal is to "move data from anywhere to anywhere—a friction-free place. Fanelli explained how they're prioritizing the functionality of their cloud-based activities—Operation Flank Speed is an example of successful implementation, where data can be accessed smoothly across various devices and domains, leading to improved user experiences.
State Department CIO Kelly Fletcher said they must be more "intentional about what data is stored and where data is processed." She said that while the department operates in its own and commercial cloud environments, they also have computing capabilities at the edge. To make informed decisions and understand patterns, data must be aggregated from different sources. She also highlighted the significance of their network modernization initiative, which facilitates direct access to various data sources, moving away from centralizing all data in one location.
Opportunities for modernization efforts
Although there are many moving pieces, the rapidly evolving landscape of technology also presents opportunities for agencies as they seek to adapt to innovations. According to Broadcom CEO Hock Tan, federal agencies have two significant opportunities. First, policymakers should provide agencies with maximum flexibility in using modernization investments, as a one-size-fits-all approach may hinder optimal modernization where it's most needed. Second, agency and commercial CIOs need to maintain their focus on innovation-enabling capabilities. Multi-cloud strategies, like the one facilitated by Broadcom's VMware acquisition, offer the tools and flexibility necessary for a successful modernization roadmap.
He said the merger of the two companies would allow more investment in IT solutions that provide greater flexibility to modernize applications, manage software and services, and secure data across clouds. Tan said this will "give federal agencies the tools to control their destiny" in multi-cloud environments, all while "increasing choice and reducing risk."
The state of relations between agencies and technology partners continues to evolve and grow stronger. "Our relationships with our technology partners are very important to modernizing our network," said USPS CIO and Executive VP Pritha Mehra.
"Our partners are directly assisting us to upskill our workforce and infuse modern ways of thinking through professional services contracts. They are working with our teams to provide workshops, sandbox opportunities, training sessions and other activities to make our employees better-informed leaders, better technology strategists and highly skilled technologists," added Mehra.
Other government leaders who shared their experiences include:
This video series was produced by Scoop News Group, for FedScoop and sponsored by Broadcom.