The FAA is seeking feedback on next-generation drone operations
The FAA wants input on a range of logistical and safety questions before granting exemptions for beyond "visual-line-of-sight" operations.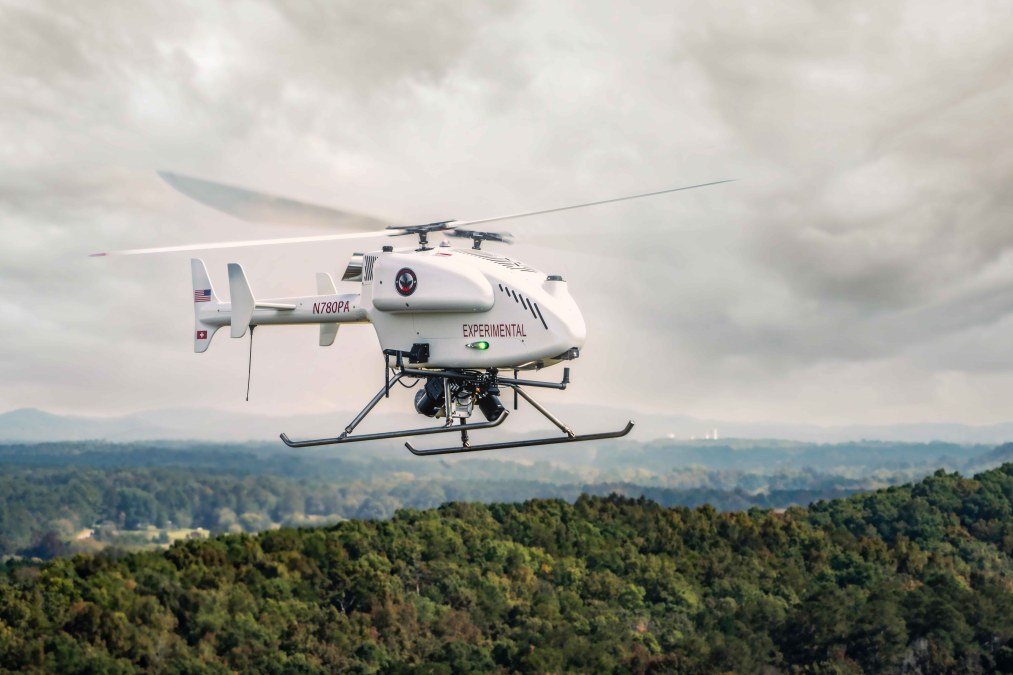 The Federal Aviation Administration has requested public input, starting today, on four drone operators hoping to launch "beyond visual line-of-sight" operations at 400 feet or below. The agency is looking for feedback on a range of regulatory questions that this next generation of drone technology could raise before giving these companies the go-ahead.
The companies involved reflect the range of potential BVLOS applications. One of the drone operations seeking approval is Phoenix Air Unmanned, which uses drones to collect data and conduct power line inspections. Another is UPS Flight Forward, a subsidiary of the package delivery company that primarily focuses on developing drone technology.
"The FAA recognizes BVLOS operations provide significant safety, societal, and economic advantages and benefits," said David Boulter, the FAA's acting associate administrator for aviation aafety, in a request for comment posted to the Federal Register. "[T]he FAA seeks public comments that address how advances in technology, standards, and operational strategies to safely demonstrate UAS BVLOS operations can be applied without adversely affecting safety."
Right now, these companies need exemptions from existing FAA regulation in order to fly drones beyond pilots' visual line of sight. But before the FAA grants exemptions that would allow them to move forward, the agency wants input on a range of logistical and safety questions surrounding BVLOS.
For instance, the FAA is looking for guidance on potential "vehicle-to-vehicle communications," which could help stop drones from colliding with one another. The FAA is looking for input on regulating detect-and-avoid systems performance standards, as well as third-party services that could assist drone operators with their detect-and-avoid systems. Officials want feedback on rules that govern the airspace separating drones and crewed aircraft, too.
A twenty-day comment period opened on Thursday and a final decision is expected later this summer. If cleared, the companies' projects could guide how the FAA regulates drone operations in the future.