TMF Board focused on new projects while Congress weighs funding
As Congress debates whether to fund the TMF in 2019, its board members are already weighing new IT modernization projects.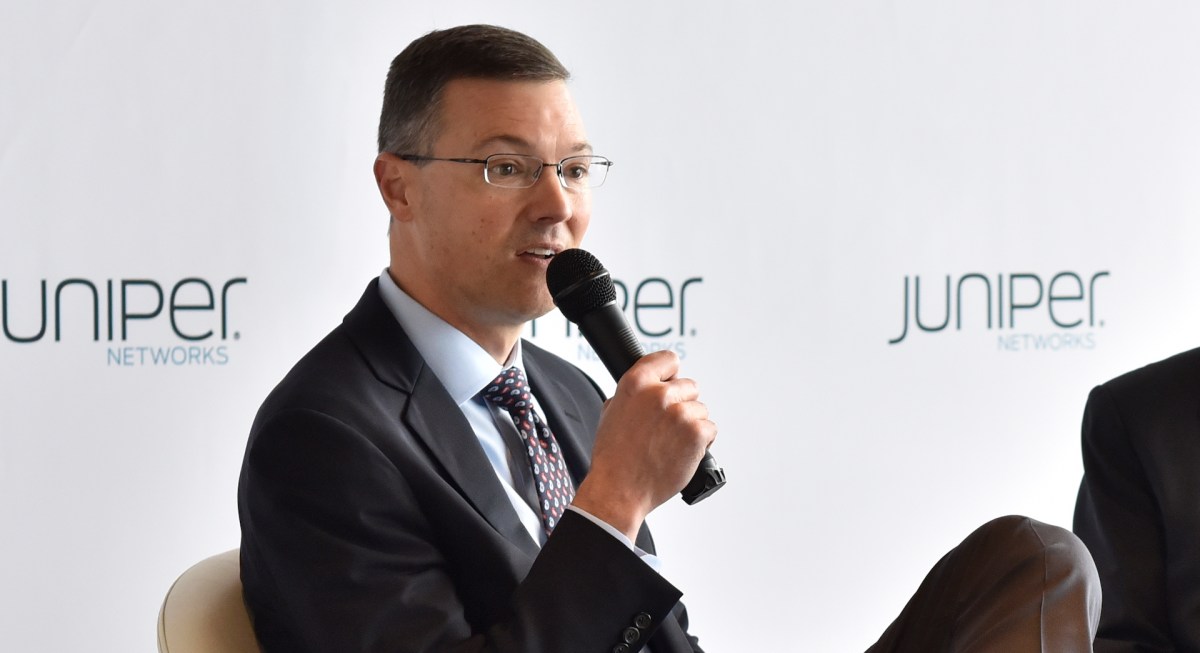 Even though the House and Senate haven't decided whether they'll provide more money for the government's Technology Modernization Fund in fiscal 2019, Alan Thomas said he and the TMF Board are still busy looking for its next projects.
"There's a pipeline of existing projects that we're looking at. You'll be hearing about some decisions soon," the Federal Acquisition Service commissioner said at an AFFIRM event Thursday discussing the fund. "We did not take into account whether we were going to get another tranche of money."
The fiscal 2019 budget for TMF, which offers financing for agency IT modernization projects on a revolving basis, has been a question mark since August, when the Senate voted not to include the fund in its appropriations bill, citing a lack of information from agencies on why more funding is needed.
Because the House version of the bill included $150 million in funding, both appropriations committees sought to craft a negotiated bill in conference Thursday, leaving the possibility that TMF could still receive at least some appropriations when fiscal 2019 begins Oct. 1.
Thomas, a member of the TMF Board that determines which agency projects receive funding, said that because agencies are expected to pay back any funds received within five years of award, the board will continue to evaluate proposals, congressional funding or not.
"One of the key things we're looking at for projects is the ability to pay back," he said. "We haven't had a single discussion about, 'Hey, what about the next tranche of money?' We're solely focused on a pipeline of projects and the merit of those projects."
Headed by a seven-member board that includes Federal CIO Suzette Kent, the TMF was established with $100 million initial funding passed in March as part of a fiscal 2018 omnibus package. In June, the fund awarded $45 million to the departments of Agriculture, Energy and Housing and Urban Development for modernization projects.
The initial installments of those awards began dispersing in the past month-and-a-half, said Elizabeth Cain, executive director of the TMF Program Management Office. Agencies have one year to make their first repayment installation, or six months after the completion of their project.
That means even without congressional appropriations, the fund should be able to sustain itself as agencies begin to pay it back.
But given the fund's integral role in the administration's IT modernization efforts, working with Congress will be essential to the long-term success of the TMF.
Sen. James Lankford, R-Okla., said last month that officials didn't provide enough information about the program's positive results and return on investment to justify more funding.
"I wasn't going to allocate $210 million to something that we don't know that it's working," he said.
Thomas said that while Kent continued to work with Congress as the TMF Board's representative, the modernization projects underway need time to develop before showing such results.
"It's just a tad premature to talk about ROI, because we just funded three projects that are about half the fund," he said. "I think those kinds of metrics, like ROI, you see over the next 12 months. Let's see how those projects perform."