IT transformation: Getting the foundation right for better mission outcomes
Seven steps to accelerate IT modernization and agile infrastructure.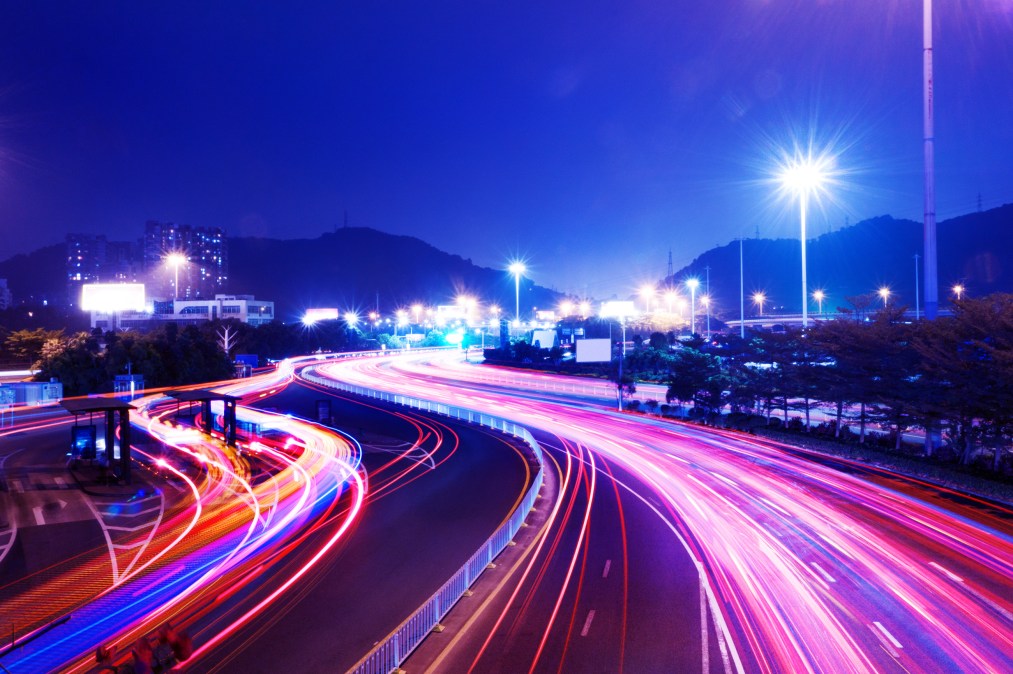 Information technology is at the core of how commercial enterprises will do business differently over the next 15 years, versus its supporting role in the past 15.
The same is true for enterprise operations at federal agencies. Agencies may be more mission-driven than commercial enterprises that focus on the bottom line; but agencies face the same imperative to transform and modernize their IT operations and infrastructure.
Though the primary IT decision-maker has generally been the CIO, today's IT transformation demands the attention and the commitment of the entire C-suite as IT becomes integral to how organizations operate and interact with their customers. To get buy-in from leadership across the board, CIOs and their IT teams have to demonstrate the value of IT modernization and an agile infrastructure—and drive home the idea that without digital transformation, they will be left behind.
Several factors will distinguish the role of enterprise IT and how it will empower digital transformation in government over the next 15 years. Enterprise IT will need to:
Shift to becoming business-centric vs. IT-centric;
Provide systems of engagement and insight vs. systems of record;
Rely more on cloud-native apps than traditional applications;
Process streams of data and analytics vs. transactional data and reporting; and
Expand beyond the traditional Internet to include the Internet of Everything.
These shifts reflect more than changes in strategic focus; they represent a fundamental reorientation of enterprise IT toward emerging sources of enterprise value. They also require realigning the role of enterprise IT, from supporting agency operations to serving on the front lines, helping agency leaders meet mission needs faster and more effectively.
There's no question, however, that budgetary, policy and cultural obstacles continue to hamstring agencies from making the IT investments they'd prefer. Budgetary and regulatory constraints leave agencies with less than 25 percent of their annual IT budgets to dedicate to IT modernization, and that percentage has been declining since 2010, according to a 2016 U.S. Government Accountability Office report.
Many agencies face dual vulnerabilities of sorts; relying on decades-old technology while having to deal with modern threats. Legacy systems were simply not designed to withstand today's sophisticated cyberattacks.
However, a variety of converging factors are giving agencies unparalleled opportunities to overcome many of the IT challenges they have traditionally faced.
There are multiple ways for agencies to lay the groundwork to move data and applications off their legacy systems onto more modern and efficient IT platforms: The advent of cloud computing and software defined networks; advances in mobile technology and data storage systems; and the widening adoption of open data standards and agile development.
Why IT infrastructure lies at the core of transformation
The importance of IT infrastructure and its role in fostering digital transformation were made clear in a January 2017 report prepared by the Federal CIO Council for the incoming administration.
The CIO Council's 155-page "State of Federal Information Technology" report offers a detailed look at why improvements in management, procurement and IT development over the last two decades had not gone far enough to modernize their systems, noting:
"Agencies may have modernized the technological components of systems, but rarely did these efforts accompany a larger scale business process re-alignment. This resulted in inefficiencies and an inability for agencies to take full advantage of advancements in technology. By replacing these legacy systems with a modern technological solution and a digital-focused business process, we can harness true transformational change and fully leverage the benefits of these improvements."
The advent of cloud computing, software-defined systems and other, more agile and cost-effective technologies has fueled all kinds of innovation in the commercial market. However, federal agencies have struggled to take advantage of them, in part because of the complexity and interdependence of their IT systems.
Many agencies "repeatedly cited aging infrastructure as a significant roadblock to innovation," the CIO Council report concluded, based on interviews with 45 agency CIOs and federal IT leaders.
The size and scope of the issue aren't insignificant. Annual spending on federal IT Infrastructure currently accounts for 43 percent, or approximately $34.7 billion of the $88.7 billion in total federal IT spending planned for fiscal year 2016, and those costs have been rising steadily, according to government figures.
Download the full report to read seven steps federal CIOs and the CIO Council recommends agencies can take to accelerate IT modernization and agile infrastructure.
Dell EMC continues to help civilian and defense agencies modernize their IT infrastructure and move toward digital transformation. Find out more about other federal Digital Transformation Heroes.
This article was written and produced by FedScoop for, and sponsored by, Dell EMC.