Treasury's $1 billion-plus enterprisewide cloud contract is coming
The department unveiled a yearlong transition plan to what it's calling the T-Cloud.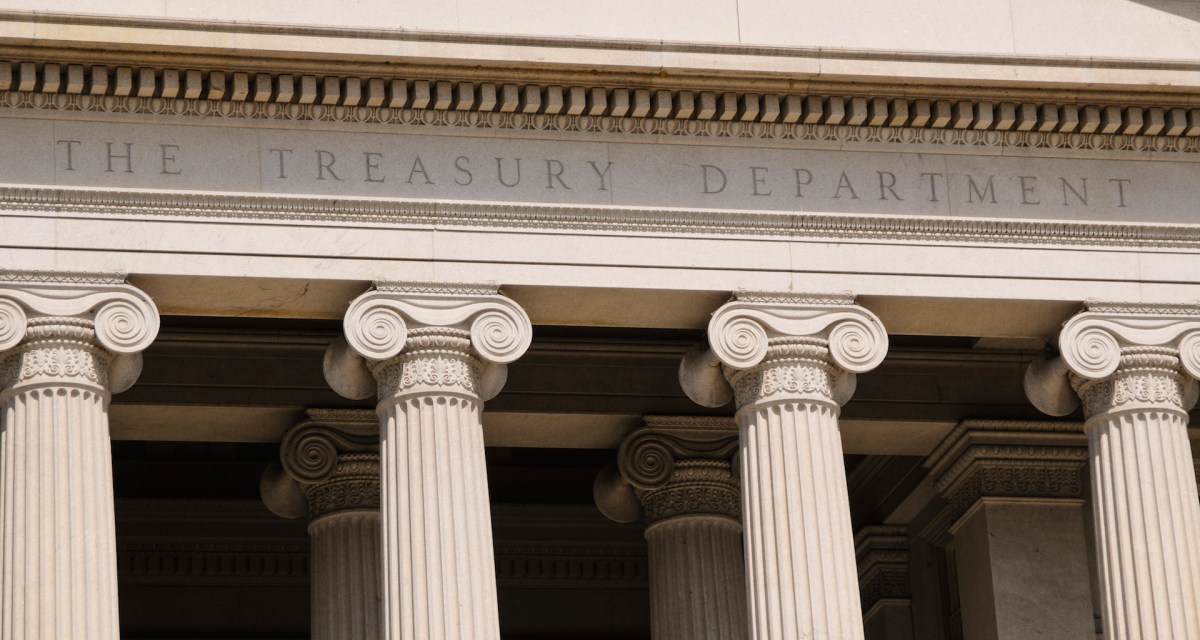 The Treasury Department has mapped out its transition to a seven-year, enterprisewide contract exceeding $1 billion for a full suite of cloud products, services and support from multiple providers.
Developed by the Office of the Chief Information Officer in collaboration with the IRS, procurement offices and other stakeholders, the roadmap details a yearlong effort to develop and award the solicitation for what's being called the T-Cloud.
The Treasury must maintain and expand existing cloud services in the meantime, and there are quite a few.
"At present, Treasury bureaus are individually moving forward with cloud solutions, and have implemented a number of cloud solutions to address unique mission priorities requiring agile and elastic approaches, often through duplicative contract actions," reads the roadmap on FedBizOpps. "This scattered approach, while offering varying degrees of agility for individual customers, ignores opportunities for cost reduction through service deduplication and consolidated procurement actions."
Bureaus currently use cloud services from Oracle, Box, Acquia, Service Now, Salesforce, and CEvent, and the department predicts that overall usage will increase 30% year-over-year — driven by the IRS and Bureau of Fiscal Service plans to migrate more workloads to Amazon Web Services and Microsoft Azure.
The department has found transferring workloads between cloud service providers (CSPs) at the end of contracts particularly difficult.
"No matter what choices you make, you are generally 'stuck' with a platform until a competitor makes a fundamental technical or pricing advance that makes it sufficiently attractive for you to dedicate the time and money to migrate your workload to a different platform," reads the roadmap. "For these reasons, a workload moved to Amazon and optimized in Amazon will operate best in Amazon, and the same for a workload moved to Microsoft or Oracle or Google."
Treasury, as a result, needs multiple CSPs under contract.
OCIO built infrastructure for shared services, called the Workplace Community Cloud (WC2), in moderate and high Federal Information Security Management Act (FISMA) enclaves within AWS.
This fiscal year, the ceiling of the existing AWS contract will be raised from $6.4 million to $9.6 million and additional services acquired to meet bureau demands.
Short-term bridge contracts for core cloud and professional services will be awarded in early fiscal 2020 for three- to four-year periods. This includes recompetes for the $170-million Metrostar professional services contract, $200-million Four Points AWS contract, and $200-million DO contract for Microsoft services. The IRS will look to migrate its Enterprise Case Management workload during this period.
The T-Cloud contract is expected in fiscal 2021 and its award in early 2022. The solicitation will support a multi-cloud environment and centralized management of infrastructure-, platform-, and software-as-a-service by a single broker.
In addition to full suites of AWS, Microsoft, Google and Oracle cloud services, the contract will include the ability to onramp new CSPs.
"The desire is to minimize the number of cloud acquisitions across Treasury by sizing them for the enterprise, and to migrate them to a longer-term, maximally-competed, comprehensive contract for third-party managed and unmanaged IT services," reads the roadmap.