Secret Service testing counter-drone tech at U.N. General Assembly
The agency said in a report that any personally identifiable information its systems capture is incidental and won't be stored.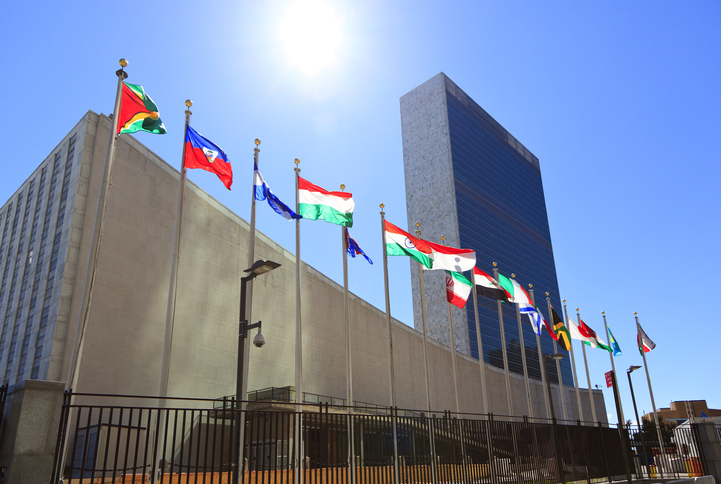 The Secret Service is piloting technology to counter drones at the United Nations General Assembly in New York City this week.
Counter-unmanned aircraft systems, or C-UAS, disrupt or disable drones, and while the Secret Service has used them before, it's interested in testing them out in urban operations.
The Department of Homeland Security designates the U.N. General Assembly a "national special security event," meaning the Secret Service comes up with the operational security plan for protecting heads of state.
A temporary flight restriction is in effect covering a two-mile radius around U.N. Headquarters, surrounding roads, airspace and the adjacent East River.
The Secret Service's C-UAS tools include radio frequency (RF) detection and radar imagery, coupled with electro-optical/infrared (EO/IR) cameras. But the agency said in a privacy impact assessment the pilot is not designed to collect personally identifiable information from the public.
"All these technologies will be used to scan for and correlate detected and/or observed flying objects to accurately determine the probability that they are UAS, rather than non-threat items like flying debris or birds," reads the report. "These technologies are able to intercept and access radio frequency signals used by UAS; however, the functions of storing or capturing the signals are not part of the pilot and will not be used."
Some of the systems can identify the location of a UAS signal, which could in turn identify the operator. If an unauthorized drone is detected inside the restricted radio — whether it's there on accident or on purpose — local police will attempt to approach the operator and discuss the threat "when time and circumstances permit," according to the report. Otherwise, the Secret Service or its Coast Guard partner will use C-UAS supplied by the DHS Science and Technology Directorate.
EO/IR cameras have been pointed at the sky or horizon and only activate when sensors alert them to limit the chance they incidentally capture personally identifiable information, according to the report. And all imagery is captured in real-time without storage.
Additionally, Federal Aviation Administration registration numbers on drones won't be traced by the Secret Service but, instead, shared with the police for investigation, according to the report.
The Secret Service placed signage at local drone parks warning of the temporary flight restriction, and police will occasionally patrol those areas to enforce the ban.