Marine Corps figuring out where IT-as-a-service 'makes sense'
When asked about IT-as-a-service implementation, a Marine Corps official said he had "no fundamental issues" with it but still needs to figure out "where it makes sense."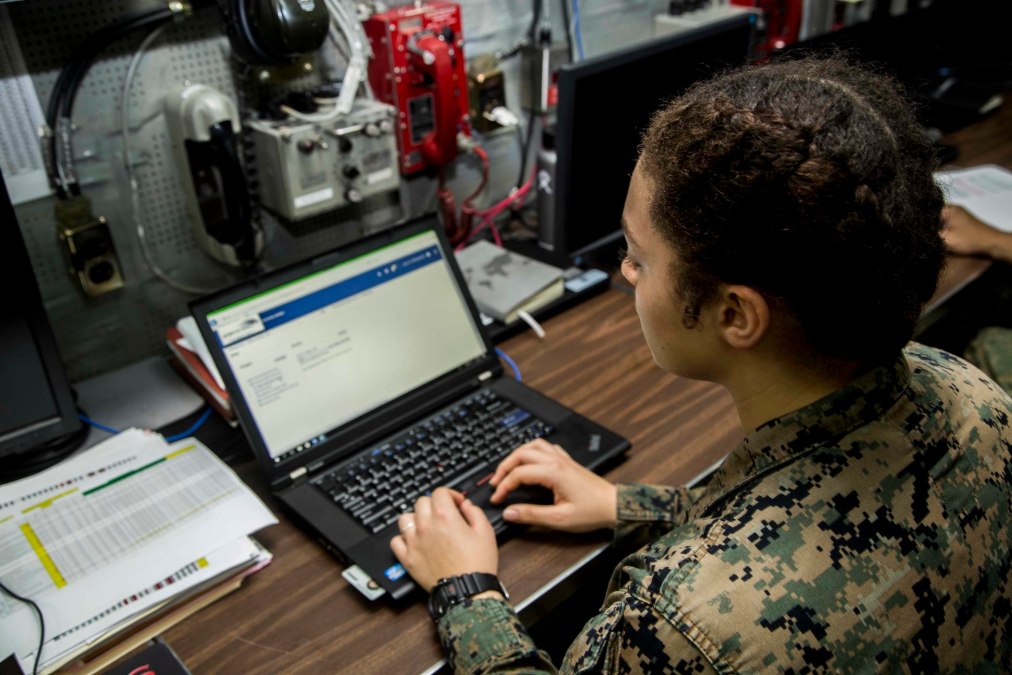 The U.S. Marine Corps is interested but cautious in approaching an IT-as-a-Service contracting model with industry, two top officials said at an AFCEA luncheon Wednesday.
The new IT model, which exports basic commodity IT operations to private contractors to leave specialized cybersecurity operations to service members, is being used on an experimental basis in other branches of the military. While the Marines are open to using the model, IT officials are still cautious to move too fast and potentially risk network problems during wartime, Ken Bible deputy CIO said.
When asked about IT-as-a-Service implementation Bible said he had "no fundamental issues" with it but still needs to figure out "where it makes sense."
Bible referenced logistical issues the Marine Corps encountered in the past with contracting IT infrastructure during the wars in Iraq and Afghanistan. When Marines deployed, they needed contractors to cover different in-field IT and other services, he said.
The Marine Corps is trying to move focus toward the Department of Defense's Joint Information Environment policy and Joint Regional Security Stack, which were developed to consolidate the military's disparate networks into a more easily securable environment. But, so far, the plan has faced challenges in implementation.