VA electronic health record modernization program director Terry Adirim to depart
She leaves the agency on Feb. 25 and will be replaced on an acting basis by Neil Evans, according to an internal memo.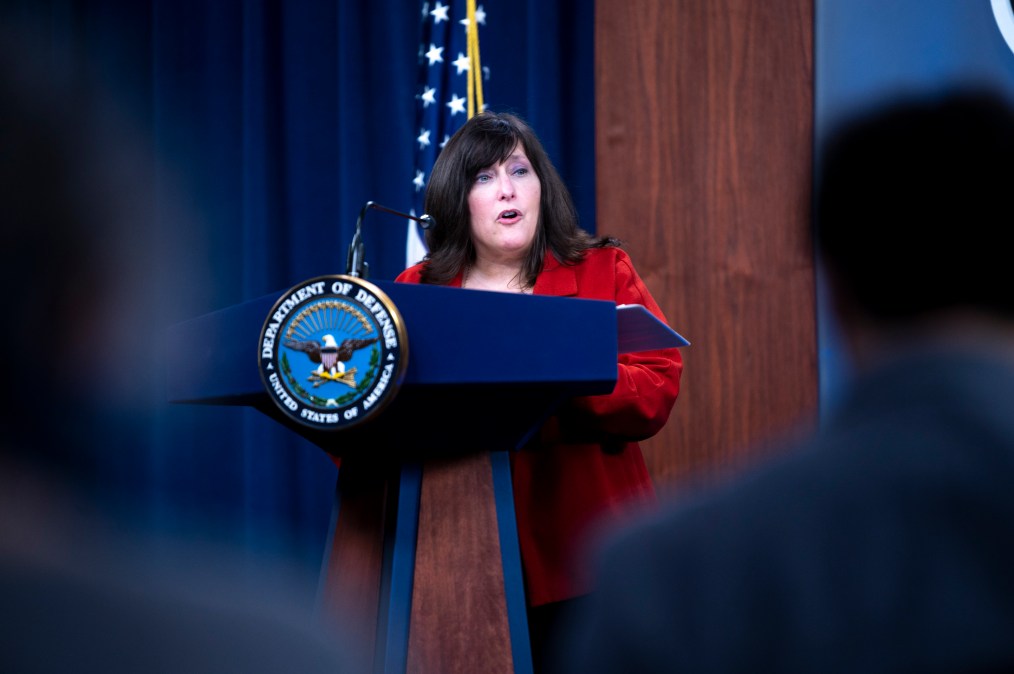 The executive director of the Department of Veterans Affairs' electronic health records modernization program will shortly step down, FedScoop has learned.
Dr. Terry Adirim will leave the agency on Feb. 25, according to an internal note announcing her departure sent to VA staff by Deputy Secretary Donald Remy.
Following her departure, the role of program executive director will be carried out on an acting basis by Senior Advisor to the Assistant Secretary for the Office of Information and Technology at the VA, Dr. Neil Evans. He starts work on Feb. 27.
Adirim has served as electronic health records modernization (EHRM) program director within the department's electronic health record modernization integration office since late 2021.
She led the EHRM program during a period of intense challenges, including the publication of a report by the VA's Office of Inspector General that identified nearly 150 cases of harm caused by the system at a Spokane medical center.
Following that report, the Department of Veterans Affairs took the decision to pause implementation of the Oracle Cerner electronic health records platform at other medical centers until June this year.
While program leader, Adirim and other VA leaders have given evidence at multiple congressional hearings, during which their responses to program failures received sustained scrutiny from lawmakers.
Adirim is a medical doctor who has worked in leadership roles within the Defense Department on multiple health system initiatives and previously was senior associate dean and a professor at Florida Atlantic University's (FAU) medical school.
She earned her doctor of medicine degree from the University of Miami, a Master of Public Health at Harvard University and a Master of Business Administration at the University of Massachusetts, Amherst.
In his memo to staff, Deputy Secretary Remy thanked Adirim for her service in the role.
He said: "I appreciate Dr. Adirim's medical and technical expertise, diligence, and commitment in improving and implementing the EHR and for all of her work in the EHRM IO."
He added: "VA is confident that Dr. Evans with his robust expertise can lead the EHRM effort in partnership with VHA, OIT, and our Federal partners, continuing to implement and deploy the EHR as anticipated in June 2023. I will continue to oversee our EHR modernization efforts."
Editor's note, 2/10/23: This story was updated to include details of the internal memo sent by Deputy Secretary Remy.