VA still has 'significant concerns' as Oracle works to get EHR modernization back on track
Oracle Cerner did not send a representative to the hearing despite being invited to.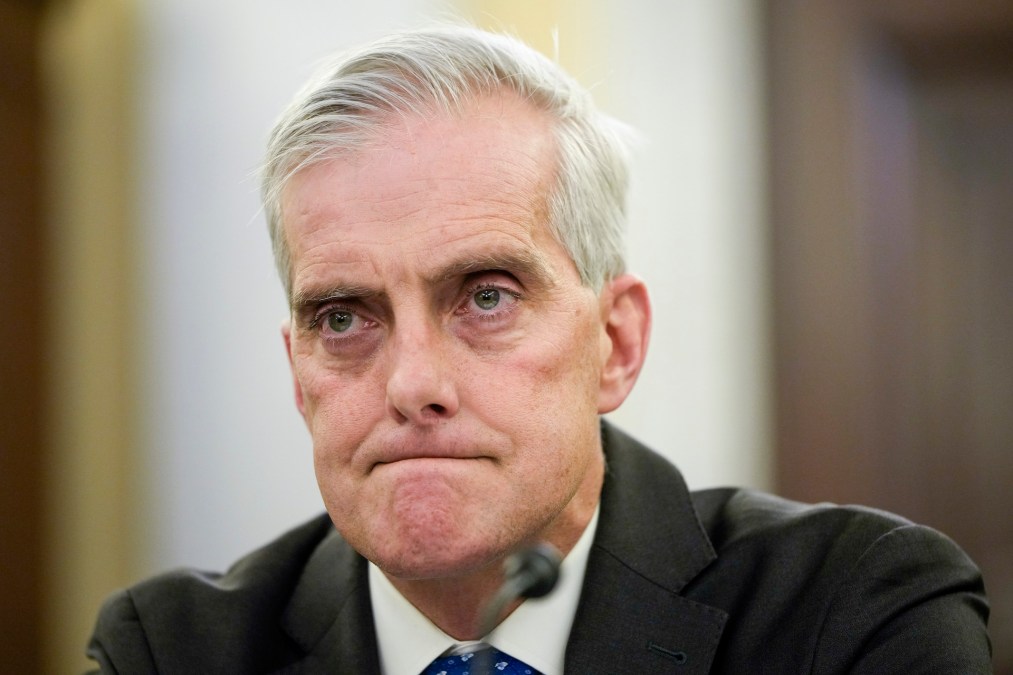 The Department of Veterans Affairs' top IT official said Wednesday that major hurdles remain for contractor Oracle Cerner as it leads the VA's electronic health record modernization initiative and hopes to course-correct to get the project back on track in 2024.
"Overall we still think there's a ways to go. I don't want to present the system as all set and ready to go," Kurt DelBene, the VA's chief information officer, said during a House Committee on Veterans' Affairs hearing on the implementation of the VA's EHRM initiative with Oracle Cerner.
Oracle Cerner did not send a representative to the hearing despite being invited to.
"There are places we have significant concerns that we're working with Oracle on: the incident-free time, not hitting standards is important, the end user responsiveness we think still has a ways to go, we think there are still functional workflow issues that still have to be resolved," DelBene added.
The VA partnered with Oracle Cerner in 2018 to lead the development and implementation of its EHR modernization under a 10-year, $16 billion contract. But since then, the program has faced a number of significant challenges, some of which have reportedly brought harm to veterans.
This led to bipartisan congressional criticism of the program and, ultimately, the decision in April by the VA to stop the rollout of the system at veteran hospitals until major patient safety issues are remediated.
Multiple members of Congress expressed frustration during the hearing that the VA and Oracle Cerner were not moving fast enough with improvements to the EHR system while spending billions in taxpayer dollars.
"[Oracle] training and change management are still woefully inadequate and user satisfaction is still critically low," said Rep. Sheila Cherfilus-McCormick, D-Fla., the ranking member of the House Veterans' Affairs Subcommittee on Technology Modernization.
"I'm disappointed that Oracle Health isn't here to participate in this conversation. I would like to stress that they are not present with us today. The fact that they didn't send a representative raises major concerns for me and I expect better. I'm constantly losing faith in the process," said Cherfilus-McCormick.
VA Secretary Denis McDonough will next year make the final decision regarding the exact timing of the continuation of the EHR rollout.
Meanwhile, the VA continues to use the Veterans Health Information Systems and Technology Architecture (VistA) EHR system in almost all of its VA hospitals. The modernized EHR system meant to replace VistA was delivered to five VA facilities before the department halted its nationwide rollout. The legacy VistA system has faced its own issues, including a lack of interoperability and nationwide access for veterans who change hospitals or move between states.