Want to sell mobile tech to the DHS? Bring your CIO
DHS Deputy CIO Steve Rice wants more than new products from government IT contractors.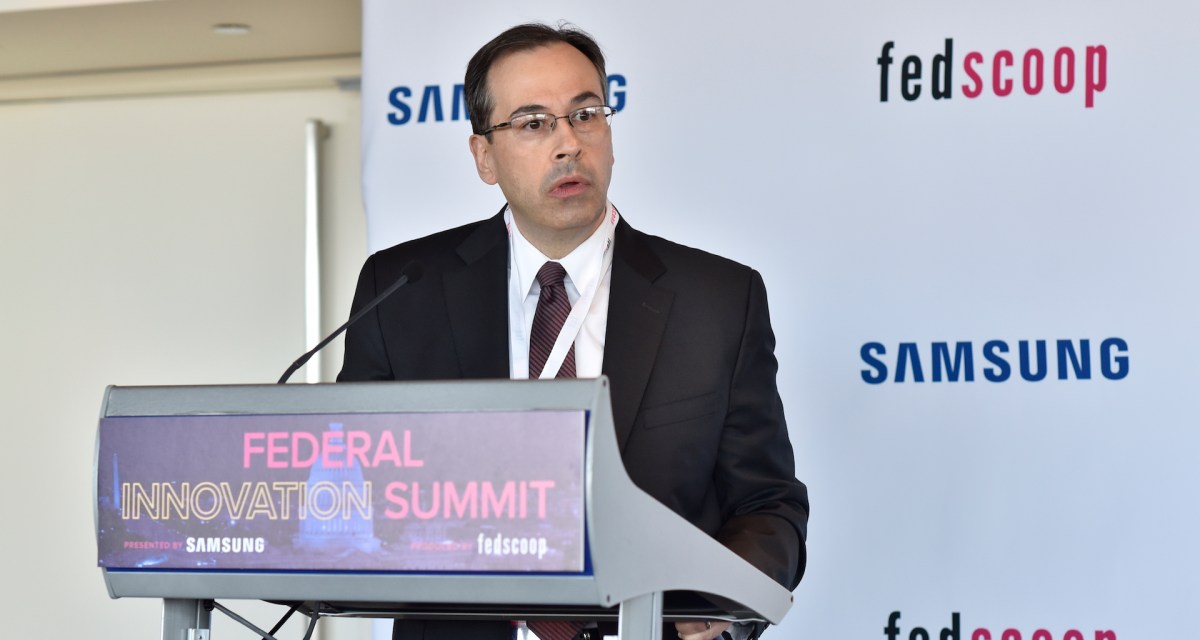 Department of Homeland Security Deputy CIO Steve Rice, like many CIOs, faces a heady task: He wants to build an elastic technology infrastructure to not only ensure that mobile devices can provide productivity boosts to the department's diverse spectrum of 22 component agencies, but also keep DHS's data secure as it's sent into the field.
And he's looking for some vendors with the same problems.
Rice said Tuesday at the Federal Innovation Summit that DHS is working to consolidate and streamline its information architectures so they can incorporate the most popular mobility technologies on the market. And because many vendors are facing the same challenges, he said he would like to know how their CIOs handle them.
"There's not a single challenge that [DHS] is facing that you are not facing as an organization as well," he said. "Many of you have a large workforce that is geographically dispersed, many of you are trying to protect your own intellectual property and you have a CIO within your organization that it wrestling with the same problems I am. So what I welcome as you try to understand my business, please bring your CIO, because it changes the conversation."
Because DHS serves as an umbrella over a menagerie of agency mission functions that stretches from the Coast Guard to the Federal Emergency Management Agency and a range of others, Rice said the bedrock architecture has to be flexible to accommodate the mobile solutions that each requires.
"If you start looking at the foundational requirements to ensure that we have those communication channels available to us, we really have to make sure that we have innovative thought on those foundational services," he said. "In my world, it's really changing the transport layer for DHS. And I am not talking about the transport layer for today or actually tomorrow, we're looking to set the foundation for the next 15 years."
DHS is working to develop a common architecture that mobile devices can work on by reducing duplicative systems, such as its proposed consolidation of the agency's security operations centers. But Rice said to be successful, the agency has to incorporate innovative thought, both through human capital strategies and dialogue with the vendor community about processes, not just the products the products they sell.
It's a tactic he utilized as CIO of the Transportation Security Administration.
"I would start asking about how they try to have a common culture through their mobile technology, how they are trying to safeguard their information, how they are looking to move to cloud adoption, how they are looking at the transport layer or even how they are starting to look at robotics," he said. "It was the first time you really started to have an informative conversation."
Tech workforce challenges in government require managers to be creative to solve problems like secure mobile adoption, Rice said. Getting there will require sharing of ideas between industry and government, he said.
"You have to look differently at the problems we are trying to solve," he said. "Innovation is not natural. It has to be fed, it has to be nurtured. And you have to look in very strange and unusual places to find those curious individuals who are, in my case, trying to protect the homeland," Rice said. "In your case, are going to be able to translate to me why I should be looking at your technologies."