White House wants federal AI investments coordinated with upcoming guidance
The Trump administration has two documents coming soon: One on R&D for artificial intelligence and another on helping private-sector AI innovation.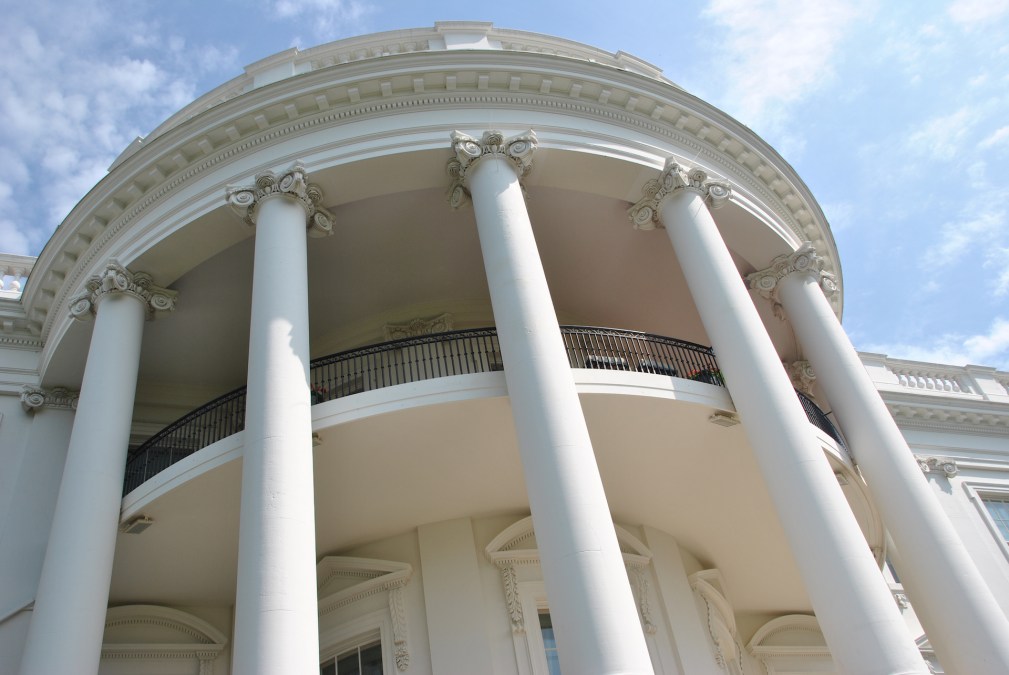 Agencies should expect a series of guidances on artificial intelligence in the coming months, a White House official said Thursday, and they should prepare to coordinate their AI research and development with the Trump administration's overall strategy.
A new version of the National AI R&D Strategic Plan is coming out later this spring, said Lynne Parker, assistant director for AI in the White House Office of Science and Technology. Also coming is an Office of Management and Budget memo to agency heads on approaches to foster industry innovation, she said.
The group behind the strategic plan — the AI R&D Interagency Working Group within the White House's Select Committee on AI — is focused on ensuring that agencies are all on the same page when it comes to R&D investments in the emerging technology.
Parker's comments come as Congress prepares to allocate fiscal 2020 spending for federal R&D. In February, the president issued an executive order on maintaining U.S. leadership in AI that prioritized such investments, respective to agency missions. AI is one of the few areas that would not see cuts under Trump's budget.
"It's true that there were [proposed] cutbacks overall in R&D," Parker said Thursday at a National Academy of Public Administration event in Washington, D.C. "But AI was protected."
The budget proposal seeks $850 million for AI R&D across four agencies: the Department of Energy, National Science Foundation, National Institutes of Health, and National Institute of Standards and Technology. And that figure doesn't include Department of Defense unclassified AI investments or the Defense Advanced Research Projects Agency's AI Next Campaign, Parker said.
Beyond the government
Trump's executive order also directed the creation of a guidance helping agencies consider regulatory and non-regulatory approaches for removing barriers to private sector innovation. The Office of Information and Regulatory Affairs within OMB is working with the Office of Science and Technology Policy on just such a memo to agency heads, a draft of which is due this summer, Parker said.
Regulations for an AI tool used to detect a fracture in an X-ray image should be different than those for an unmanned aerial vehicle or algorithm determining loan eligibility, she said, and agencies still have to think about protecting civil liberties, privacy and national security.
"We think at the administration level that in some sense it's unethical to not allow people to have access to all the great advantages of AI, but that of course has to be balanced with those cases where it will hurt people," Parker said. "So we want to have a risk-based approach. All AI is not the same."
"Maybe not every use of AI has to be transparent as every other use," she added.
Federal agencies are at various stages of introducing AI into the workforce and change management—the process of acclimating employees to automation's effect on their roles and responsibilities—is really left up to the organizations, said Karen Shrum, principal of government and public sector at Ernst & Young, who co-authored NAPA's new report on AI.
By 2022, AI could displace as many as 75 million jobs and create 133 million new ones—a net gain of 58 million jobs, according to the World Economic Forum.
"The pace at which these changes are going to happen, the agency needs to be extremely agile," Shrum told FedScoop after the event.
That's especially challenging considering agency heads aren't necessarily digitally native, she added.
Agencies are expected to work with the National Council for the American Worker to reskill employees with respect to AI, and the NSF is investing in its Future of Work at the Human-Technology Frontier effort to understand the socio-technological landscape and create new tech augmenting performance, Parker said.
"We as a nation have to be competitive," said Alan Shark, executive director and CEO of the Public Technology Institute, who also co-authored NAPA's report. "There is a race going on right now to grasp artificial intelligence for the best students, the best technology, the best understanding so that we remain in control."