At DHS's Biometric Technology Rally, fresh faces for hungry hardware
The rally is an opportunity for companies to get free performance data and for DHS to see what's out there.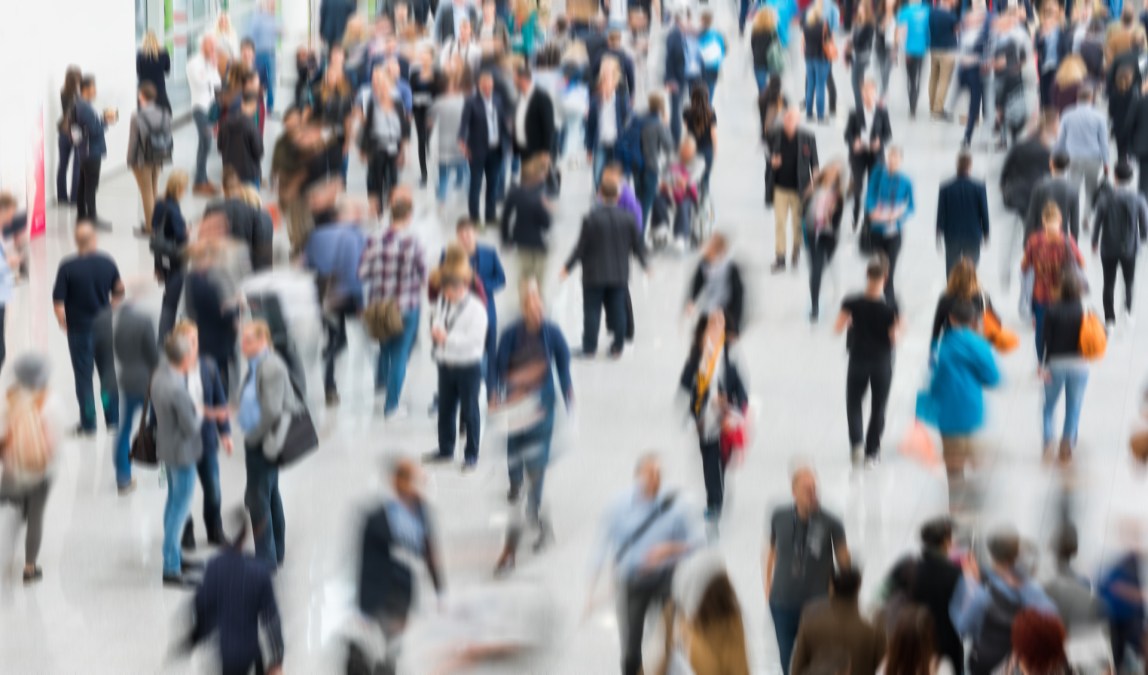 The use of biometric technology by federal law enforcement agencies is drawing increased public scrutiny and even bipartisan calls for regulation. But at a Department of Homeland Security event earlier this month in Maryland, people were literally lining up to help the government improve its use of the hardware.
DHS's Biometric Technology Rally, the first edition of which took place in 2018, focuses on gathering performance data in order to assess and potentially improve the capabilities of available facial recognition technology, fingerprint scanners and iris-scanning systems — or sometimes a combination thereof.
Over the course of two weeks, 12 companies tested their technologies on more than 400 paid volunteers. Assigned to 12 side-by-side "lanes" inside the cavernous back room of the Maryland Test Facility (MdTF), the invited companies were looking to see how their respective hardware would perform when faced with long lines of people. Did the system capture the data necessary to make an identification? How quickly? Was it intuitive for a diverse group of volunteers?
"Our real focus here is to work on these technologies, to make sure that they are more effective, and to figure out how to make sure that they are more likely to be acceptable, easy to use for the general public," Arun Vemury, director of DHS's Biometric Technology Center, told reporters from the waiting room-like entrance of MdTF in Upper Marlboro. Signs on the walls warned against "unauthorized photos."
"We don't just want to have technologies that are out there that are difficult or hard to use," Vemury said. "All of these things lead to failures, lead to problems, lead to negative perceptions on the use of the technologies."
For companies, participating in the rally is a way to get essentially free performance data. Normally, one company told FedScoop, they would collect this kind of data by commissioning a study. But this can get pricey. In this case, the Science and Technology Directorate's research and development budget foots the bill — Vemury said a test like this one can cost anywhere from several hundred thousand dollars up to $1 million.
For DHS, meanwhile, the rally is a chance to see what's out there. It's also, importantly, a chance to shape what's out there. "We want people to try hard things and be innovative here," Vemury said.
And there was some evidence of this innovation among the 12 participants — multinational "augmented identity" company IDEMIA, for example, was testing a slightly awkward mockup of a combination face-and-contactless-fingerprint-scanner station. A representative of the relatively new SAFR team at RealNetworks, which identifies faces in live video, said his project is a "startup" compared to the others. RealNetworks — which initially made its name making software for streaming internet video in the 1990s — will use the results of the rally as a way to decide whether this is a tech capacity they want to invest in further, he said.
To encourage this kind of risk-taking, DHS will mask the names of the company participants when it releases the results of the rally.
Conversation about some of the more controversial issues surrounding biometrics — privacy, civil liberties and the like — existed only in a very peripheral sense at the MdTF. A few of the companies using iris-scanning technology quietly mentioned that their tech requires the consent of the scanned, but they did not necessarily explain how that fact distinguishes them from other forms of biometrics.
Facial recognition companies — the segment of the industry that tends to face the most criticism — touted the "convenience" of their systems and cited real-world deployments across the globe. Vemury spoke about the value of exposing regular people (the volunteers) to how these technologies actually work — television portrayals "might not be realistic," he suggested. He mentioned the task of making biometric security "publicly acceptable" on several occasions.
Volunteers seemed sold. One regular volunteer, who found out about the opportunity in an ad at his local fire station, told FedScoop he likes to travel and would happily trade his face for in-airport convenience. "I think it's fantastic," he said.
The second part of the rally, which has yet to be completed, will see DHS test 15 competing matching algorithms.