4 IT modernization moves SBA is making right now
CIO Maria Roat likes moving fast, which is one reason why the SBA is currently moving through several IT efforts at a rapid clip.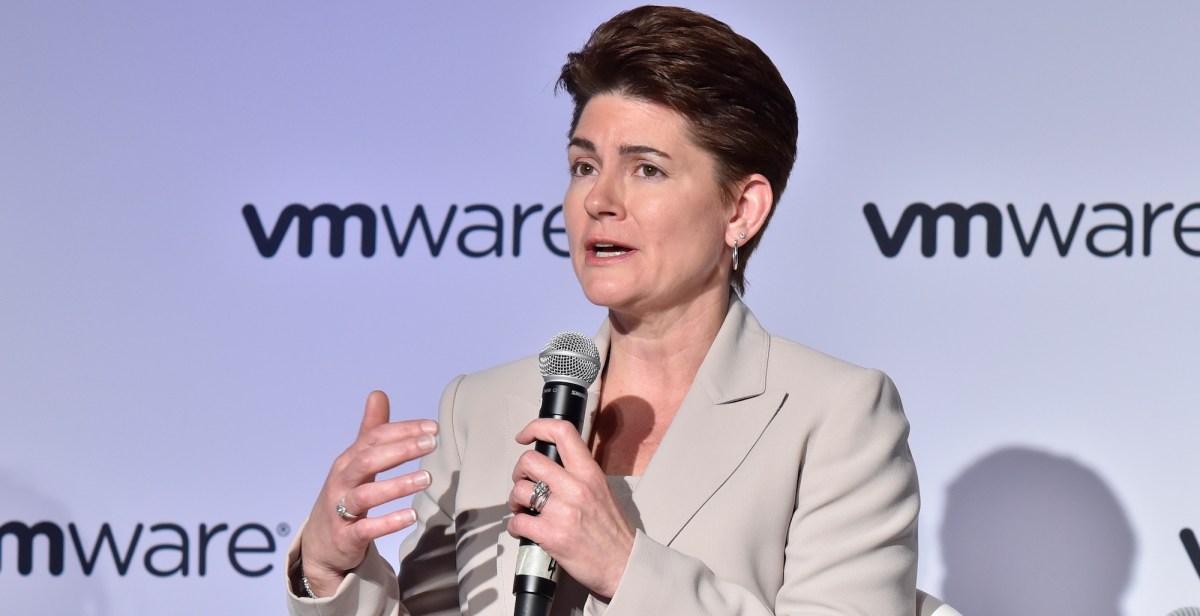 Maria Roat likes moving fast, which is one reason why the Small Business Administration is progressing through multiple information technology efforts at a rapid clip.
"We've done a ton of work on stabilizing SBA," said the agency's chief information officer, speaking at the American Council for Technology and Industry Advisory Council's Sept. 12 Small Business Alliance event.
Roat outlined several moves underway at SBA, from cloud adoption to cybersecurity and hardware upgrades. Some of the highlights:
Cloud migration and data center consolidation
Roat said SBA — which is statutorily required to award the bulk of its contracts to small business contractors — has been gradually moving its IT operations to the cloud with the bar set to acquire no new hardware as a result of the shift.
"All of the work we are doing, with the expectation of bringing in Microsoft and some others, has all been small business," she said.
"Last year, with our data center, we had to get out of it. There were water leaks in the data center, so we have got to get out of there. So last fall, I said no new hardware in the data center. We are moving to the cloud, period."
Since then, the agency has shut down more than 170 servers from its data center and is continuing through early 2018. SBA is also using tiger teams to sprint its cloud migration strategy. Beginning in March, Roat's team developing the agency's cloud architecture over eight weeks in four sprints and is now in its third phase.
"We've got 70 systems that have been backed-up already and the migration is continuing as we speak," Roat said.
CDM on the cloud
As a result of its migration moves, Roat said SBA is the first agency to implement its Continuous Diagnostics and Mitigation program on the cloud and plans to wrap its first phase of development by the end of the month.
"We're the first ones to do it because I refuse to buy the hardware licenses for it," she said. "We did not spin up 96 cores for CDM. We started out with 16 to begin with."
Because of SBA's ties to small business, the CIO said the agency was able to design an agile architecture for the CDM stand-up very quickly, and the staff is continuing to test the system's features as it moves through the first phase.
"Frankly, we're burning bridges behind us so my folks cannot go back and do the same old, same old anymore," Roat said.
Laptops and Ethernet upgrades
One area where Roat is prepared to spend on hardware: SBA is proceeding with an agency laptop upgrade to Windows 10 and Office 2016.
"I'm making my office, the OCIO, eat their own dog food," she said. "That's the feds and the contractors, we are deploying internally in my office first. I was one of the first 10 pilot users they rolled out."
The agency is also shifting its infrastructure to a pure Ethernet backbone. So far, SBA has is focusing on its 30 largest sites and will move to the remaining 70 to 80 sites through early 2018.
Roat said the approximate size of SBA—which includes 70 OCIO staff, 150 contractors supporting and another 100 agency IT professionals — allows it to be nimble enough to take on several agile modernization projects
"SBA is not that big, and I think that is helping us drive and move very fast," she said. "Whether it's on the desktop moving to Windows 10 and Office 2016, turning things on and trying them out. By virtue of being small, it has its challenges and it has its benefits, as long as you kick the tires on a lot of things."