Air Force innovation group AFWERX expands to Texas
The new Austin location puts AFWERX close to the Texas capital's tech community as well as key military facilities in the region.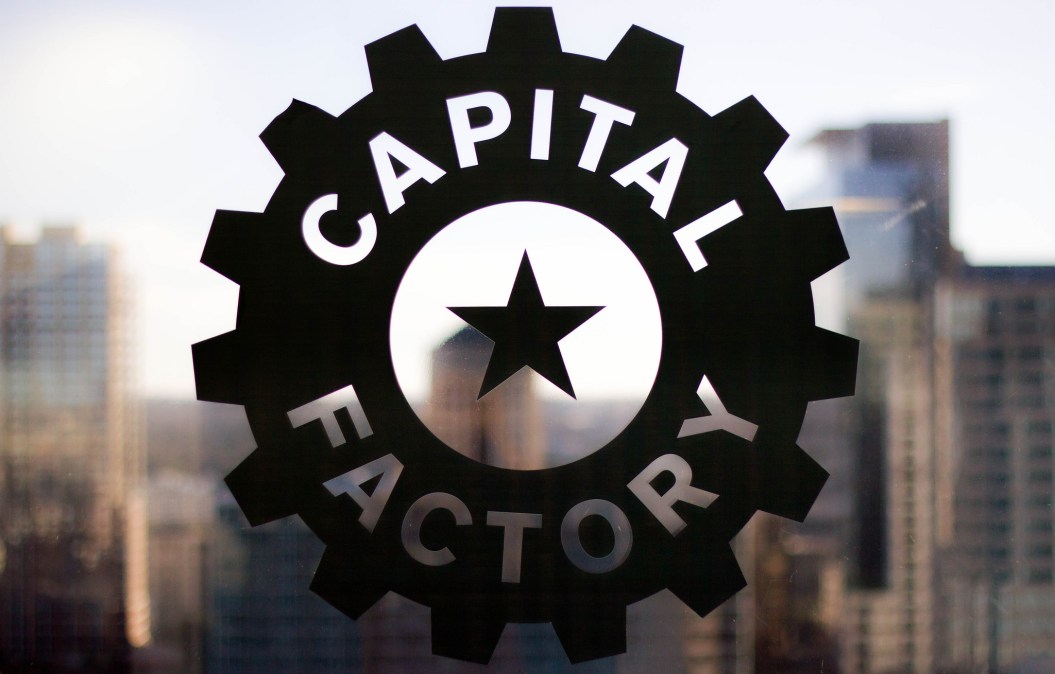 AFWERX's new Austin hub is officially open for business.
Air Force Secretary Heather Wilson on Wednesday visited the innovation group's new digs at Capital Factory, a co-working space. The Texas location gives AFWERX close access to Austin's tech community while retaining a link to the Air Force's Air Education and Training Command (AETC), headquartered 75 miles away at Joint Base San Antonio-Randolph.
"What AFWERX is really looking at is using this entrepreneurial startup mentality to bring innovation back to the Air Force and the airmen specifically," said the hub's deputy director, Matthew Scott, a lieutenant colonel in the Air Force Reserve.
Airmen often have great ideas but need an opportunity to express and develop them, Scott said. "We identify those intrapreneurs and treat them as their own startup."
AFWERX provides resources, tools and coaching to validate ideas. It then helps connect the airmen with startups who can prototype those ideas for some early-stage funding. AFWERX, though, wouldn't take an equity stake, Scott said.
The Austin location was chosen in particular for its strength in three areas of particular interest for the Air Education and Training Command: augmented reality, virtual reality and artificial intelligence. The four-person staff is most focused on "supporting those investment opportunities for anything that is learning-related, training, leveraging data to help identify individuals and track training."
"We can go out and talk to the entrepreneurs and see what's available right away," Scott said.
Austin's DIUx connection
Beyond the advantages of Austin itself and the proximity of AETC, another Defense Department innovation group already has a presence at the Capital Factory: the Defense Innovation Unit Experimental, known as DIUx. There's also the Army Research Lab's ARL South nearby.
Such clustering can help AFWERX get access to new contacts, Scott said. The other units "may have already established networks that we haven't reached out to, and they can quickly refer us or make introductions." AFWERX has already started to take advantage of those networks, he said.
Though DIUx and AFWERX are both trying to help DOD to change the way it does business, the two fill different roles.
"They're really an acquisition arm to say, "Hey, we want to take this company and this product and then implement it within DOD within three months," Scott said of DIUx.
AFWERX, on the other hand, is trying to tackle a different, earlier stage of a company's journey.
The two groups work closely together, which gives DIUx a chance to understand some of the Air Force's needs and see ideas that are coming from the airmen, said Air Force Col. Mike McGinley, the service's lead for DIUx based in the team's Boston office.
And with a "massive" Defense Department presence nearby in the Austin and San Antonio area, it makes it easy to get prototypes from either group in the hands of users, said Air Force Maj. Zach Walker, the Texas lead for DIUx.
"We're so excited to have AFWERX in the same building, in the same location because it just amplifies that message about the Department of Defense as a good customer," Walker said. "And to that end, a rising tide lifts all boats."
Austin is also a finalist to be the site for Army Futures Command, "the fourth Army Command and will be tasked with driving the Army into the future to achieve clear overmatch in future conflicts."
The AFWERX goal
AFWERX is a relatively new organization. Wilson first announced the organization in July 2017 during a visit to Nevada's Nellis Air Force Base. It's modeled after SOFWERX, an innovation effort for the U.S. Special Operations Command.
AFWERX also officially debuted another innovation hub last week in Las Vegas. That hub is essentially the flagship location, Capt. Steven Lauver, director of technology accelerators at AFWERX, said in an interview with FedScoop.
"The real play there is the conference circuit," he said. "You have millions of people coming through each year to CES and things like that, so we can kind of become a part of that ecosystem."
The choice of Austin, though, is about better engaging and collaborating with the tech community while fostering the innovation at AETC.
Lauver noted there is "stovepiping" internally in the Air Force, which is one of the issues AFWERX is trying to tackle.
"People are super, super smart and they solve a problem in one organization, and then there's super smart people in another organization and they solve the problem," he said. "And if we just had them communicating effectively, we could solve a lot of problems together."
There's also stovepiping in the lack of communication externally with industry, he noted.
"There's this teeming, thriving startup ecosystem that's out there that we don't typically engage with all that well I think," Lauver said. AFWERX, then, "is an effort to get into those communities and bridge that trust and those relationships."
The Air Force needs to get more comfortable with "purposeful risk" so it can get to the solutions it needs more quickly, said Capt. Hope Cronin, an Air Force spokesperson. And AFWERX is helping the Air Force "re-acclimate" to that way of thinking, she said.
"One of the things I think — it's an interesting cultural shift — is this idea of failing forward," she said. "The ability for us to iterate rapidly, to try ideas, and even if they don't work out, everything we'll learn from that of why it didn't work for that particular problem set, what did it address though? What does it allow us to move forward and address next?"