Air Force launches S&T strategy led by new CTO position
"This strategy isn't just a list of technologies. Our approach will be to predict where adversaries cannot easily go and make sure the Air Force gets there first," Secretary Heather Wilson said.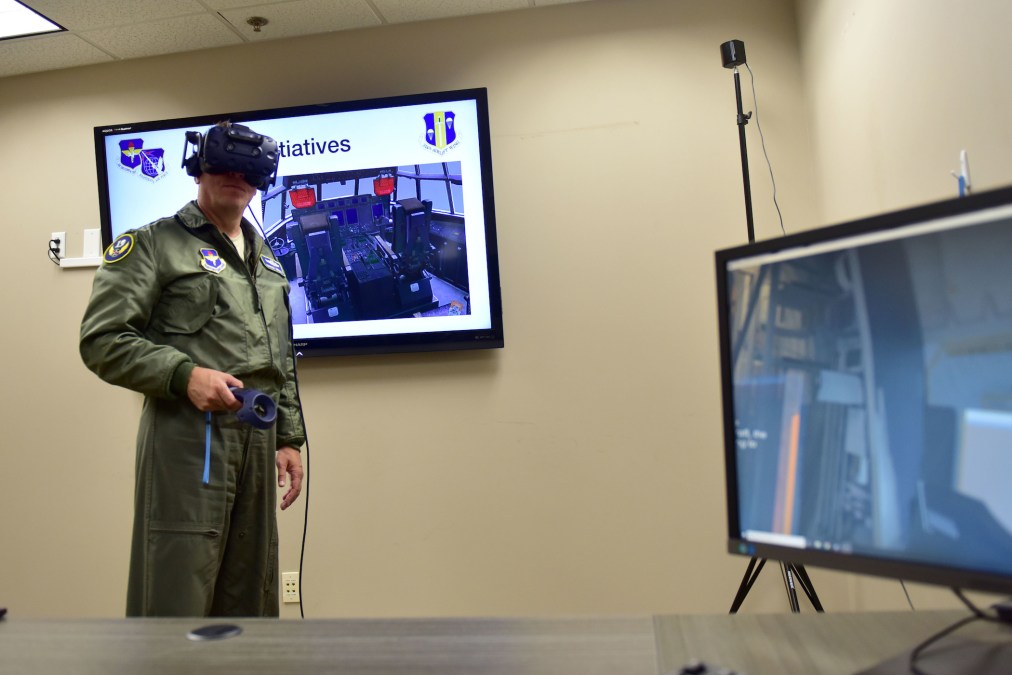 The Air Force issued a strategy Wednesday for its science and technology efforts through 2030 "and beyond" with a focus on moving more quickly to adopt breakthrough technologies.
The plan serves as a new roadmap for the service's use of science and technology to make sure it's a step ahead of near-peer threats.
"This strategy isn't just a list of technologies. Our approach will be to predict where adversaries cannot easily go and make sure the Air Force gets there first," said Secretary Heather Wilson, who is leaving the job in May.
The strategy's executive summary echoes that need for speed: "Rather than reacting to others' advances, the Air Force will set an unmatched pace. Instead of looking at where potential adversaries are heading, the Air Force scientific and technical enterprise will predict where adversaries cannot easily go and then ensure the Air Force gets there first."
Leading the effort will be a new chief technology officer who will "will guide strategic scientific and technical decisions, prioritize activities, and coordinate across the Service to effectively convert scientific and technical investments into new disruptive capabilities."
The new role will be "analogous" to the type of CTO role seen in the commercial world, the plan says.
"A Chief Technology Officer would provide a strong voice within Air Force Headquarters and could prioritize and coordinate science and technology across the Service to support the mission, from early-stage research, through developing new concepts, through experimenting and prototyping, to transitioning mature technologies into the Air Force acquisition system," it reads. "A unified voice at a senior level in the Service could ensure that technology investments produce transformational new capabilities and inform policy and doctrine to shape the missions ahead."
The Air Force already has two CTO roles: Frank Konieczny, in the CIO's Office, and Paul Antonik, in the Air Force Research Lab. It's unclear how this new role might affect those positions, though Wilson has said Konieczny's role is more specifically cyber-focused and that a "design agent" is working to tailor the role to the Air Force's needs.
Overall, the report is broken down into three lines of effort: Develop and Deliver Transformational Strategic Capabilities, Reform the Way Science and Technology Is Led and Managed, and Deepen and Expand the Scientific and Technical Enterprise.
Specifically, it highlights five capabilities the service will look to prioritize over the next decade on:
• Global persistent awareness which may include advances in "multimodal sensing" and developing new laser and multistatic radars.
• Resilient information sharing, which may include developing mesh networks and "agile systems with real-time spectrum awareness."
• Rapid, effective decision-making which may include advances in artificial intelligence, machine learning and predictive data analytics.
• Complexity, unpredictability, and mass, which may include upgrades to multi-domain command and control, developing low-cost air and space platforms and other advances.
• Speed and reach of disruption and lethality, which may include hypersonic flight, scramjet propulsion and a new generation of smart munitions and tools for cyberwarfare.
There's an added "emphasis on hard-to-crack efforts related to multi-domain warfare," an Air Force release says. It also refocuses about 20 percent of S&T spending on "on path breaking 'Vanguard' projects."
This plan advances a preceding strategy from the 1970s that called for S&T to drive "unprecedented force multiplication advantage to our military."
"While force multiplication is still a key component of our technology advantage, the vision of this Strategy is an Air Force that dominates time, space, and complexity in future conflict across all operating domains to project power and defend the homeland," it says. "This means that it operates at an unmatched pace of action, achieves unparalleled reach of awareness and effect, and harnesses the power of complexity to enhance resilience in contested environments and impart overwhelming confusion on adversaries. Air Force science and technology will drive the transformational operational capabilities that will make this vision a reality."