Air Force needs help bringing broadband to every U.S. base
The Air Force's lack of broadband on some installations isn't uncommon among the military services. It's a Defense Department-wide issue.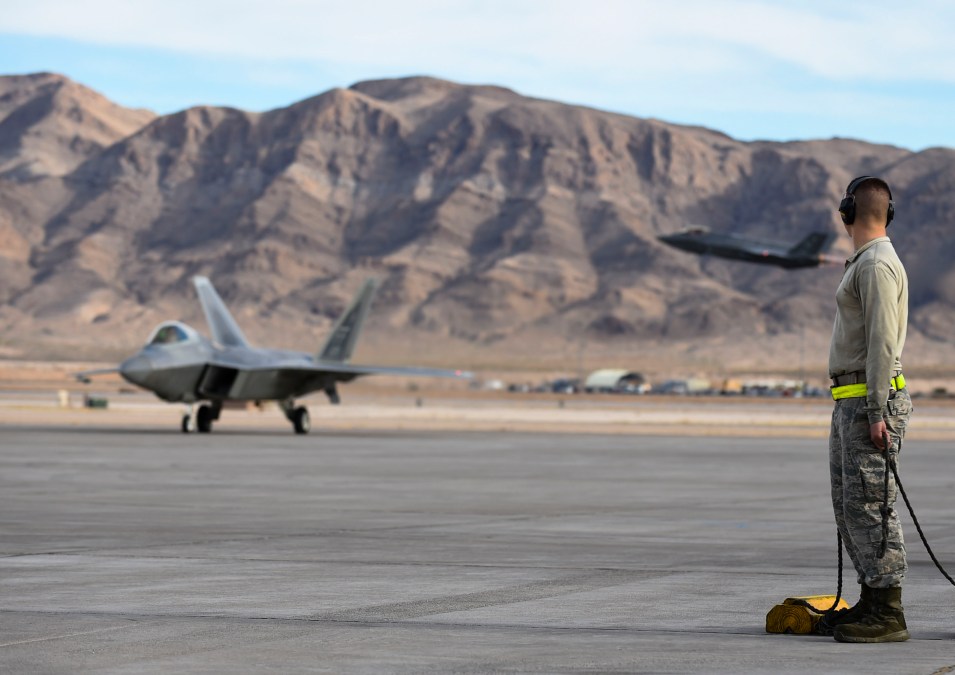 The Air Force is looking to industry for help on how it can best bring broadband coverage to its installations across the U.S. in an efficient and effective manner.
Lt. Col. Tara Nolan, a reservist working as a liaison to the service's Cyber Command Functional Lead, said the Air Force plans to issue a request for information next month seeking feedback on how to approach bringing commercial broadband not only to its top bases but also to those in more remote and less-developed areas. And making it even more challenging, the branch needs a solution that will serve the mission-specific requirements of working airmen as well as their and their families' everyday, personal mobile needs while living on the base.
"Picture the United States, CONUS, all the bases, there are the East Coast, West Coast bases that are really good business cases for bringing coverage," Nolan said Wednesday during a panel at the AFCEA Mobile Summit. "Then there's the missile bases out in the middle of nowhere, [like] Edwards Air Force Base. We want everything covered. How would we bundle good and less-good bases together so that the business case works but we get all the bases covered?"
She called it an "opportunity to work with the commercial industry to bring infrastructure at industry cost if the Air Force can open up the process to provide the real estate and the access" while making it a "win-win situation" for both sides.
But, she reiterated, the solution must cover all Air Force bases. "We don't want like five and then we've got missile bases that still don't have coverage."
Air Force's lack of broadband on its installations isn't uncommon among the military services. It's a Defense Department-wide issue, Nolan said.
The Navy, for instance, just last year released a plan (which is also the basis for Nolan's work with the Air Force) to streamline how it deploys commercial broadband on bases because it often took five or six years to do so.
"We looked at that and thought that it shouldn't" take that long, said Thomas Kidd, director of spectrum policy for the Navy. "In our mind, we couldn't figure out why it was taking five or six years for broadband to come on the base."
And that's not just for military mission-specific connectivity but also for things like day-to-day quality of life for service members and their families.
"It's the 21st century. You have to have coverage and you have to have coverage with your carrier," Kidd said. "It's not just about providing coverage to the command or whatever on the base. It's also about the people who live on the base, the other people who work on the base, the people who make deliveries onto the base, etc. Everybody needs coverage."
Nolan noted a similar need for "end-to-end coverage and capacity."
"It's got to be not just the flight line … pick a career field, everyone's got a job and they've got a device," she said. "There's not a person on a military job that doesn't need access to voice, video and data capability."
Correction: Nov. 30, 2017 — An earlier version misstated Nolan's title. She is an Air Force reservist and liaison to the service's Cyber Command Functional Lead.