Stopgap spending threatens Army's timely adoption of cloud, modernization
The Army wants to invest more than $700 million in modernization, cloud and data capabilities, but Secretary Ryan McCarthy says the current fiscal environment has hamstrung the service.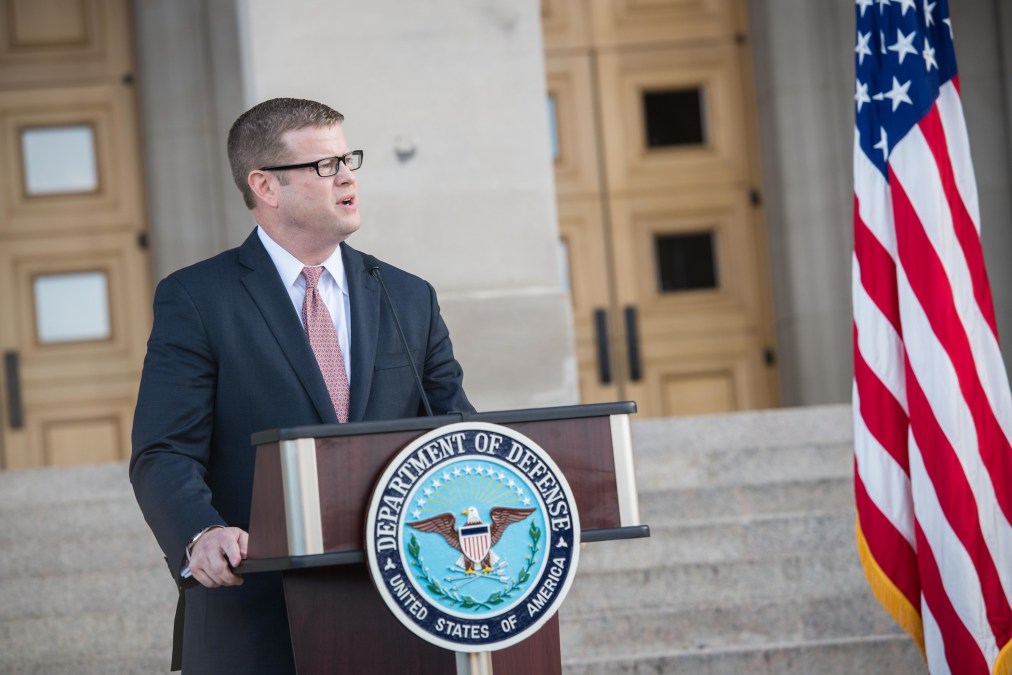 The Army plans to invest hundreds of millions of dollars over the next five years to support the modernization of its IT infrastructure. But with tight budgets and inconsistent action on spending legislation, the Army is forced to sit and wait, Secretary Ryan McCarthy said.
McCarthy explained at the annual Association of the U.S. Army conference that "seamless access to data in the cloud is the foundation for the entire Army modernization effort," and the service "intends to invest over $700 million" on it through fiscal 2025.
"The intent is to move from the industrial age processes to the information age leveraging data as a strategic asset and utilizing private-sector technology," McCarthy said. "The cloud serves as a system of systems moving at speed. It's scalable and brings computational power into the hands of our soldiers. We will manage big data, employ AI-enabled tools in earnest without sacrificing security or cyber-resilience."
But currently the Army is severely limited in its ability to take on the $700 million investment, McCarthy said. Not only is the budget flat year-to-year, forcing the service to "ruthlessly prioritize our resources to achieve our modernization goals," McCarthy said, but the process for annual appropriations bills is unpredictable. Starting new programs isn't possible when the service is operating under continuing resolutions, he said. Fiscal 2020 began Oct. 1 with no deal in Congress on appropriations. Federal spending is under a continuing resolution through Nov. 21.
Lt. Gen. Bruce Crawford, Army CIO, has detailed these modernizations going on a year now, to include the service's vision to adopt enterprise IT-as-a-service as a way to focus its programs and personnel on more mission-critical work while bringing in outside commercial partners to provide more basic IT and network services. The Army just this month awarded a trio of prototype contracts to kick off enterprise IT-as-a-service pilots.
To fully support the Army's envisioned modernization, "we must have the [fiscal] 2020 and 2021 budget deal approved in order to have sustained investment necessary for pushing through prototype testing of systems … and we must invest in the cloud architecture," McCarthy said.
Those investments would be "new-start dollars to address this extremely important architecture that we have to lay in so that we can move our data from weapons systems to make faster decisions on the battlefield, as well as making much more informed decisions from a business standpoint in places like the Pentagon," the secretary said later in a press conference at the event. "Without a budget, it's a new-start program, so it will sit and will wait."
On the bright side, said Gen. James McConville, the Army's chief of staff, said the service is experiencing a continuity of leadership "that's going to allow us to deliver the priorities that we have actually been talking about for quite some time."
However, he said, "it takes four to six years to get irreversible momentum that we do not want to lose. That's why we are really concerned about a continuing resolution, especially a continuing resolution that goes for a significant amount of time. We have the momentum on our side right now, we must modernize the Army, and we need resources to do it."