Army looking for cyber industry partners to 'defend forward'
The Army wants help with some basic IT operations to allow soldiers to proactively focus on defending against adversaries in cyberspace.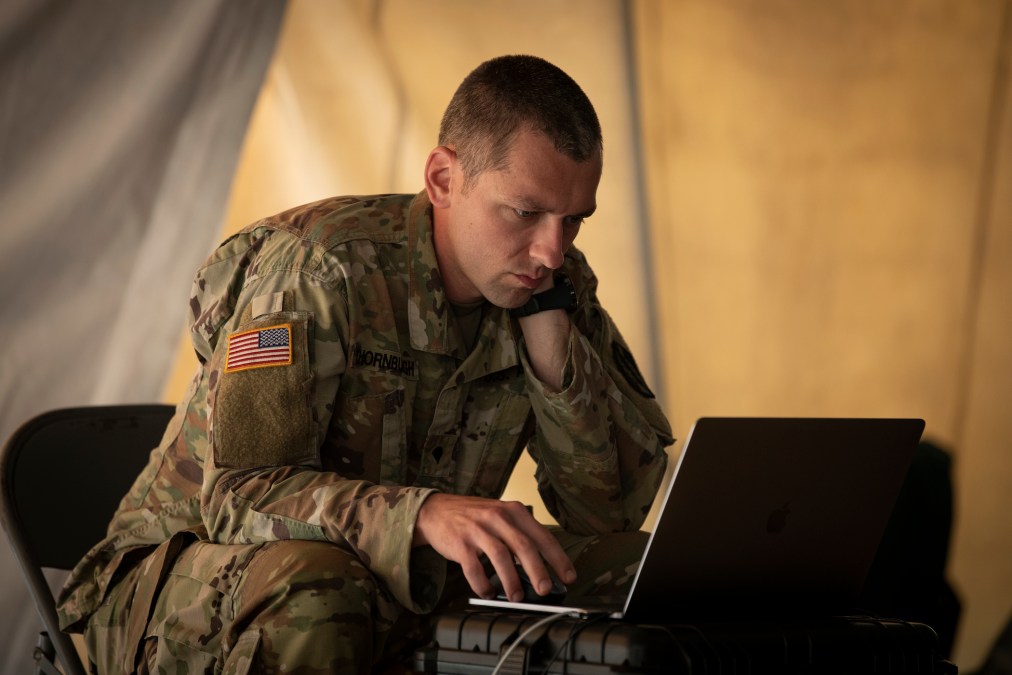 The Army wants industry partners to take over some cyber operations, research and security activities to free up soldiers to "defend forward," according to a new solicitation.
The Army's Cybersecurity Defense Operations and Research (CDOR) Branch wants to increase battlespace awareness, securing operating areas, command and control, and network defense with the general help of contractors, according to the sources sought document.
The Army is seeking is to provide "friendly forces" more intelligence on threats from adversaries. The work includes differentiating adversaries and allies in order to understand the scope of a cyber battlefield and network needs.
"The Government's efforts are focused on innovative support that enhances battlespace awareness to provide friendly forces the information required for decision-making that gains or maintains an advantage over an adversary," the document states.
Securing cyber operating areas would include risk assessments and response to warning signs, part of which a contractor would contribute research to. The document also references a need to continually reinforce cybersecurity for commanders to "defend forward," the military's overarching theory on action in cyberspace.
The Army is seeking the ability to disrupt an adversary's ability to disrupt its own network, a part of the defend forward theory. A part of commanders' ability to defend forward is to delegate enterprise information technology to contractors, the document stated.
A potential contract would be awarded for a year with a four-month extension after that for full-time services.