Aronson takes chief AI officer position at NSF as agencies begin work on Biden executive order
Dorothy Aronson, the National Science Foundation chief data officer, has been selected to also serve as the agency's chief artificial intelligence officer.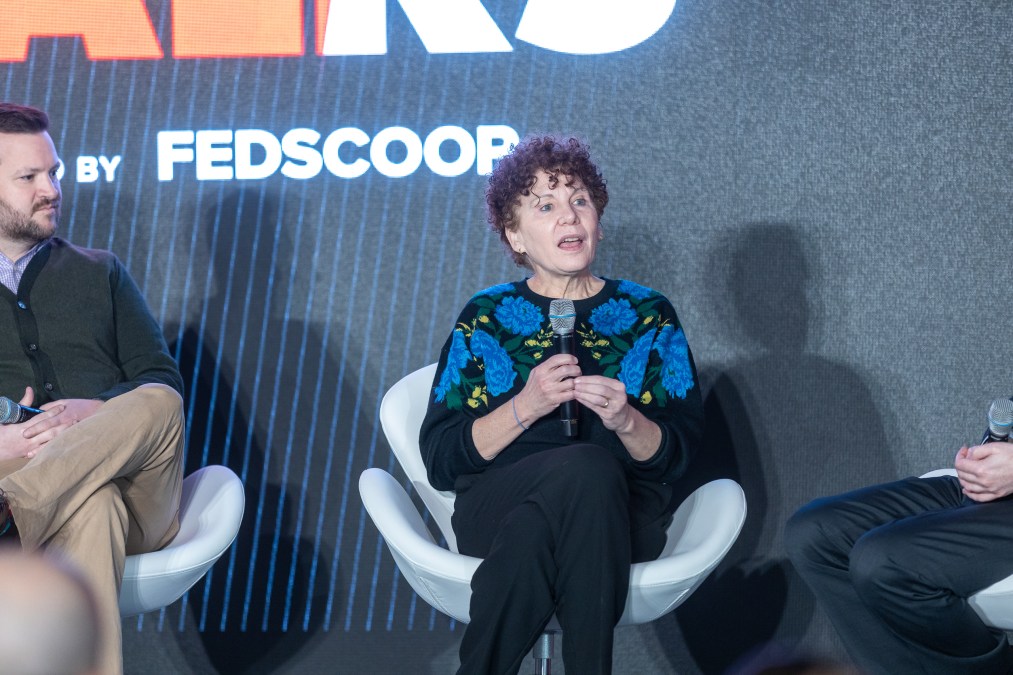 National Science Foundation Chief Data Officer Dorothy Aronson will also serve as the agency's chief artificial intelligence officer in light of President Biden's recent AI executive order, officials told FedScoop Tuesday.
Terry Carpenter, the senior adviser to the director at NSF, said in a Tuesday interview that the importance of the role is why the agency felt Aronson — who as the chief data officer "has already been leaning into these areas — is going to continue with that role as the chief AI officer role for the agency."
Under President Joe Biden's AI order (EO 14110), many larger agencies in government are required to name a chief AI officer within 60 days of the Office of Management and Budget's corresponding guidance being finalized. According to the order, that official is responsible for coordinating an agency's uses of AI, promoting AI innovation, and managing risks, among other things.
While several agencies had a chief AI officer before the order — such as the Department of Health and Human Services and the Department of Homeland Security — others are just beginning to publicly disclose an official or think about their own structures. In response to FedScoop inquiries to large agencies, the General Services Administration disclosed its CAIO is Zach Whitman and the Department of Education said its official is Vijay Sharma.
Agencies were already required to have a responsible AI official under a previous Trump-era AI executive order (EO 13960). But under the new draft OMB guidance, the responsibilities of that role would also be carried out by the chief AI officers "in addition to the other roles and responsibilities outlined in the draft OMB guidance," an OMB spokesperson said in an email.
Aronson, who FedScoop also interviewed Tuesday, said she's been involved in NSF's artificial intelligence work as its top data official for some time, participating in groups such as the federal government's responsible AI officials organization, in addition to the Federal CDO and CIO Councils.
"My focus has been the past couple of years on improving the quality of NSF's data and our ability to leverage data," Aronson said in an interview Tuesday. "Data fuels AI."
Naming Aronson, who has also served as the agency's CIO, to the new role comes as NSF is still finalizing the reporting structure and relationship between the technology roles at the agency, according to Carpenter.
For his part, Carpenter, who joined the agency in July after roughly 14 years at the Department of Defense, said he's focusing on how "we centralize IT function as we prepare for some of the things" in the 2022 CHIPS and Science Act in addition to how to scale the agency's mission.
Aronson said that Avital Percher, who reports to her, is currently the responsible AI official. When asked if NSF would keep both roles, Carpenter said the two roles "work in concert very well," noting that one looks at the bigger picture and the other focuses on using AI responsibility and ethics.
Ultimately, Carpenter said to expect things like clarifications from agencies, including NSF, as a result of the executive order going forward.
"I think you're going to see more policy clarifications coming out from us and others because of this. We've been working on it for a while," Carpenter said, adding that the order is helping create a "common language" for artificial intelligence so things are interpreted correctly.
Editor's note, 11/22/23 at 10:30 a.m.: This piece was updated with additional information from FedScoop's interview with NSF officials.