Budget uncertainty could fuel federal IT spending blitz
A confluence of federal budget hurdles for 2018 could fuel end-of-the-year IT spending to reach record highs.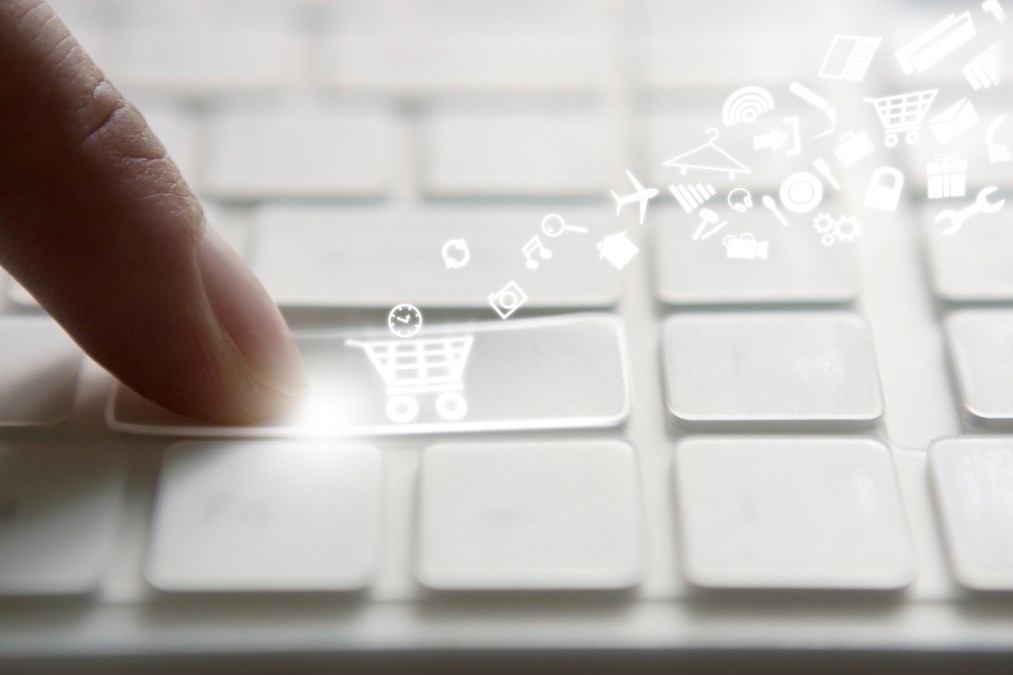 The fourth quarter of the federal fiscal year is known for the too-frequent predicament of awaiting a budget resolution. But it's also now the frenetic spending period for agencies looking to lock down new IT.
And with the confluence of congressional budget negotiations, a potential credit default by the government, agency reorganization plans and the flux of a new presidential administration, observers are forecasting that year-end spending will not only see its traditional spike — it could reach record highs.
Govini, a market analyst company specializing in government spending, projects that civilian agencies will rack up more than 37 percent of their annual spending in the fourth quarter, while defense agencies are projected to spend 31 percent of their budgets following lackluster second quarter expenditures.
As part of that overall spending rush, budget uncertainty could be driving leaders to purchase more IT solutions, said Matt Hummer, director of analytics at Govini. The new fiscal year begins Oct. 1.
"I think the use-it-or-lose-it phenomenon is still the primary driver [of spending]," Hummer said. "A lot of these agencies still have a lot funds yet to burn, specifically, civilian agencies. On average, they allocate 37.3 percent of their budget in the final quarter, so that's a heck of a lot of money."
The report noted that total spending in the second quarter fell to $62.5 billion, the lowest amount ever recorded, possibly following an implementation lag after Congress passed a continuing resolution in March.
Agencies that underspent earlier in the year will now be looking to make purchases ahead of an unpredictable budget season on Capitol Hill and the always-looming potential for new executive orders from President Donald Trump, said Dave Wennergren, managing director at Deloitte Consulting. Congress has not made much progress on appropriations bills and other budget-related legislation.
"Between a set of new requirements coming from a new administration, plus the mandates that have already been around for a while, you do sort of see a frenzied pace of people trying to get work going," Wennergren said. "We've had a bipartisan budget agreement for the last two fiscal years, but come Oct. 1, short of legislative action, we're back to the Budget Control Act and the threat of sequestration.
"So on top of the budget shenanigans of 'will we have appropriations in place,' we will have extended periods of time under continuing resolutions, which limits the new things you can spend money on, or will we have a new deal?" Wennergren said.
Agencies could find themselves in a bit of a perfect storm, where the uncertainty of the budget picture butts up against ongoing efforts for IT modernization. Package that with an increasing number of CIOs leaving federal agencies, and you have leaders stocking up on trusted IT solutions while they await the budget news.
Govini's forecast of fourth-quarter spending noted that civilian agencies traditionally lean heavily on contract vehicles in their acquisitions toward the end of the fiscal year, with professional services and IT contract vehicles featured prominently in the top 20.
"They are really buying a combination of things that they already know work, plug-and-play type things that are more close to [operations and maintenance] than [development, modernization and enhancement spending]," Hummer said.
But Hummer added that once fiscal 2018's budget is settled, agencies might start behaving differently. The administration's push for things like shared services solutions in IT acquisition, the anticipated passage of the Modernizing Government Technology Act in Congress and the White House's proposed IT Modernization Fund could end up spreading fourth-quarter spending more evenly across the calendar, he said.
"We're reaching a point where if you are spending almost 40 percent of your money in the final three months — that can't be a good thing," Hummer said. "So these types of policies like the IT Modernization Fund and shared services will force a lot of these agencies, specifically civilian agencies, to think more strategically about how they spend their money throughout the year with a balanced approach."