Building security resilience across global missions with next-gen firewalls
Reducing security complexity doesn't require sacrificing information security for defense and intelligence community organizations, says a new report.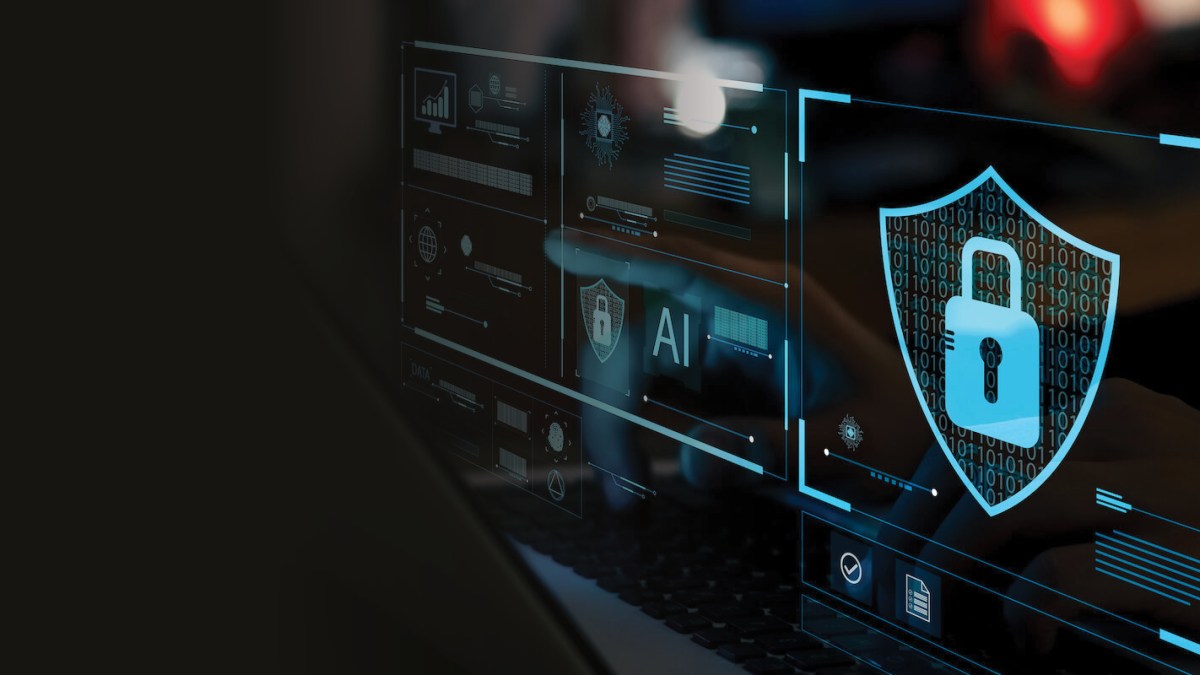 Network boundaries are drastically changing, opening new attack vectors for threat actors to target across IT infrastructure, operational technology, application supply chain and user accesses.
Defense and intelligence community leaders working to improve security resilience and remain operational during disruptions should consider the full capabilities of next-generation firewall (NGFW) solutions, says a new report produced by Scoop News Group, for FedScoop, and underwritten by Cisco.
Because organizations have acquired separate security tools over time, they have added a lot of complexity to their suite of solutions. NGFW can now provide interconnectivity between firewalls, intrusion detection systems, intrusion protection systems, workload security, endpoint security, threat intelligence and encrypted traffic analysis.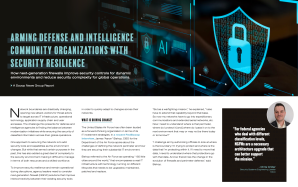 "I remind people that there are over 3,100 U.S.-based security vendors — tens of thousands across the world — and while I will never argue against the necessity of a security tool, I do stress that at some point, these innovations need to either work with something else or be bought by somebody," explained Chris Crider, security systems engineering leader at Cisco. "At some point, leaders have to make choices on how to best implement security in their environment."
DOD and IC communities aren't alone in this challenge. A recent study, produced by Scoop News Group, asked 165 prequalified federal leaders about the state and strength of their current security posture.
More than half (55%) of respondents reported that their security tools function moderately to completely independently from their suite of solutions. And 33% said their organization uses between 11 to 40 different vendors across their security technologies, while 11% use more than 50 security vendors.
But changing the way organizations defend the perimeter is a sentiment that defense leaders are echoing. In a recent FedScoop interview, James "Aaron" Bishop, CISO for the Department of the Air Force, spoke about the challenges of defining the network perimeter and how the Air Force is securing their substantial IT environment.
Bishop referred to the Air Force as operating "150 little cities around the world," which encompasses a vast IT infrastructure with technology running on different lifecycles that need to be upgraded, maintained, patched and replaced.
"But as a warfighting mission," he explained, "I also have to extend that capability beyond that base. So now my networks have to go into expeditionary communications, extended aerial networks, etc. Now I need to understand where that perimeter is, where do I protect it [and] where do I pass it on to the next environment that may or may not be there today or tomorrow?"
Leaning into NGFW allows organizations to adopt dynamic packet filtering and policies that travel with applications as they move across a global infrastructure.
"That means that DOD and IC organizations can build and implement policies and additionally utilize security group tags to specify the privileges of a traffic source within a trusted network. Then migrate into any cloud to provide services globally and take the analytics and logging to monitor traffic with a single pane of glass," added Norman St. Laurent, cyber security specialist at Cisco. "With NGFW, organizations can always monitor what is happening on the network, have a holistic view of activity and full contextual awareness to see threat activity across users, hosts, networks and devices."
The first important step is finding the right partner to begin integrating security solutions. According to Gartner, organizations should look for some of the following key capabilities when implementing an NGFW:
Standard firewall capabilities like a stateful inspection.
Integrated intrusion prevention.
Application awareness and control to see and block risky applications.
Threat intelligent sources.
Upgrade paths to include future information feeds.
Techniques to address evolving security threats.
Read the full report and learn more about integrating a firewall solution that will adapt to your organization's evolving network needs.
This article was produced by Scoop News Group, for FedScoop, and sponsored by Cisco.