Conversations on cloud should be about more than cost savings, IT leaders say
Leaders had a nuanced conversation about cloud's value proposition at VMware's Public Sector Innovation Summit on Tuesday.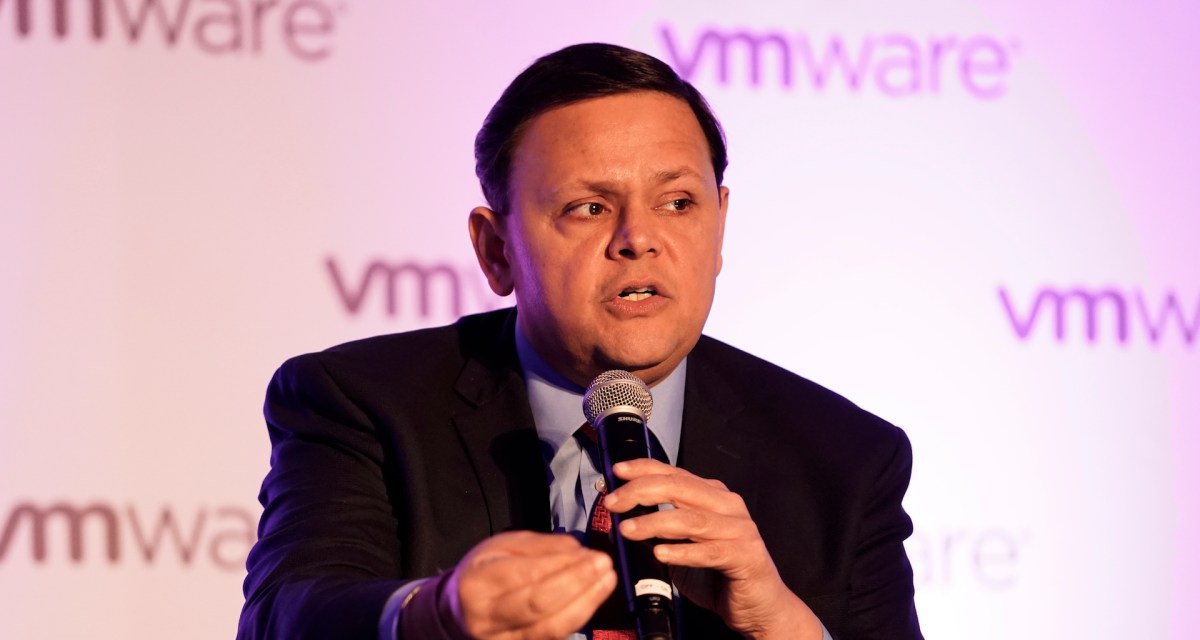 The federal government should be cautious about framing the value of cloud technology around only the potential cost savings, agency IT leaders said Tuesday. Because if that's all you're looking for, you're probably going to wind up disappointed.
During a panel at VMware's Public Sector Innovation Summit, produced by FedScoop, IT leaders from the departments of State, Labor and Energy agreed that taking a more expansive perspective on the value proposition of this computing promised land is a good idea.
"I do think though that the motivation to move to the cloud should not be only cost driven," Labor CIO Gundeep Ahluwalia said. "If it is, I do feel like we will almost certainly be disappointed. I keep cautioning our folks that if it's about security, if it's about flexibility, if it's about, yes, a little bit of cost, if it's about value proposition — then cloud is the place to be."
Ahluwalia illustrated his point with a relatable tale of bulk grocery shopping.
"I used to get a small pack of energy bars from Giant. It used to cost me $2 a bar. And then I discovered Costco. Now I get a big bag from them — my per bar cost went down, but I am eating a lot many more bars," he said, to laughter in the room. "So is it costing me less? No!"
But cloud capabilities may still be valuable in service of modernization, scale and flexibility, even in the event that big financial savings aren't realized.
"I think it is absolutely necessary to start changing that conversation," Ahluwalia said.
Sheila Campbell, the senior digital adviser for public diplomacy at State, agreed with the need to expand focus from cloud's potential financial benefits. Specifically, she argued, agencies should think about what cloud means for employees.
High-value modern employees want modern tools, Campbell said, and these reside in the cloud. They also want (and sometimes need) to be able to work remotely — another task that requires cloud capabilities.
"When we look at cost, a lot of it comes down to the capabilities," Campbell said. The "real test," she said, will be whether federal agencies can still operate when D.C. gets its first annual snowfall. Can employees stay home and still do their jobs? "That to me is the test of whether we are truly delivering on the capabilities," she said.
It's not just about existing employees either — it's about attracting new, young talent. "That's the flexibility that workers want to have," Campbell said. "And frankly they get it elsewhere. So it all comes back to if we don't provide these capabilities, we're not going to attract the best and the brightest folks to work in the federal government."
An emphasis on "total cost," not just financial cost, can help agencies decide how to strike a balance between public cloud, private cloud and on-premise data center infrastructure, said Pamela Isom, deputy CIO for architecture, engineering, technology, and innovation at DOE. The administration's new Cloud Smart policy, she pointed out, also supports this perspective.
"My job is to help my business partners and customers and stakeholders understand when it makes sense to go either way," she said.