Commerce Secretary Raimondo: NIST AI framework is 'gold standard'
The Commerce Secretary says her agency's National AI Advisory Committee will in late May release a formal report on how the government should regulate and leveraging AI technology.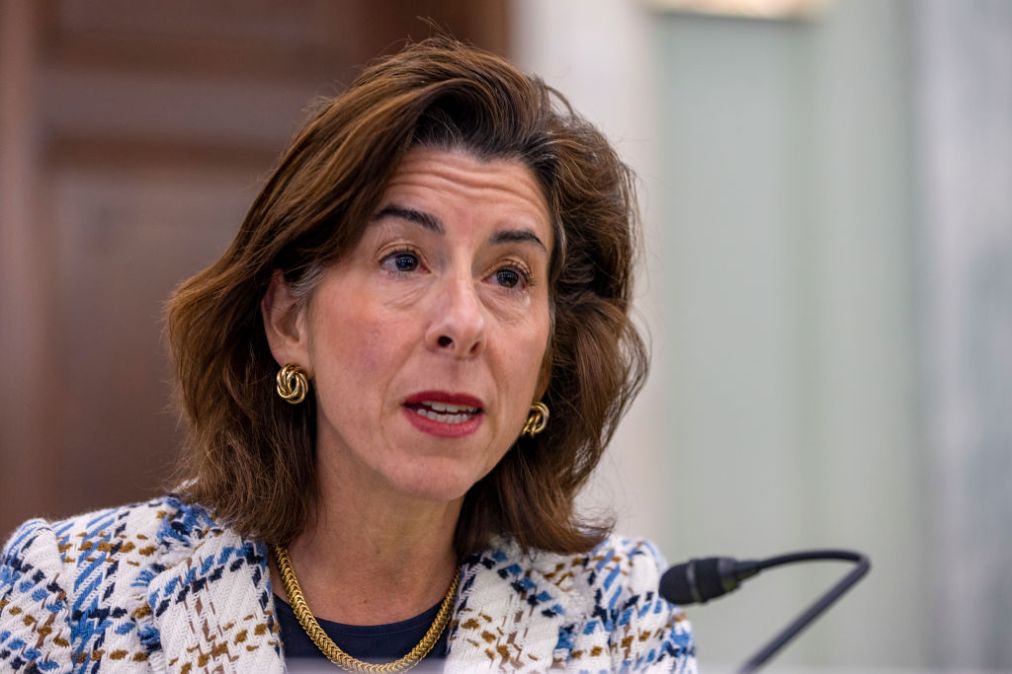 Commerce Secretary Gina Raimondo said Wednesday that NIST's AI Risk Management Framework represents the "gold standard" for the regulatory guidance of artificial intelligence technology and has so far received a warm reception from industry.
Speaking to FedScoop shortly after a Senate Appropriations Committee budget hearing on Wednesday, the secretary emphasized that both regulating and fostering AI technologies remains a top priority of the Biden administration.
She said: "NIST has their risk assessment framework for AI, which industry likes and is kind of the gold standard actually … [A]nd we are also responsible for the legislatively created advisory board on AI."
Raimondo added: "We're thinking hard about how to hold companies accountable. The challenge is you don't want to stifle innovation in a brand new area with massive potential."
The Biden administration in recent months has worked to hold organizations accountable for addressing bias that may be embedded within AI systems while also promoting innovation. In October, it published an AI 'Bill of Rights' blueprint document, which was followed by NIST's voluntary risk management framework in January.
Speaking with this publication, the Commerce Secretary said also that her agency's National Artificial Intelligence Advisory Committee (NAIAC) would in late May release its first final formal report with guidance on how the U.S. government should regulate and leveraging AI technology.
A draft of the NAIAC report, which was released on Tuesday, recommended that the White House encourage federal agencies to implement either the NIST's AI Risk Management Framework (AI RMF)—or similar processes and policies—to help address risks such as bias, discrimination, and other social harms that could be created in all phases of the AI technology creation process.
In that draft, some NAIAC members advocated that the committee work on creating a foundational rights-based framework, such as the one laid out in the White House's October 2022 Blueprint for an AI 'Bill of Rights' and lamented the committee's more immediate and tactical approach.
Raimondo added: "You know, when a new area with massive potential emerges and it has risks related to misinformation and deep fakes etc, that are massive. So we are working in the interagency and with the White House as aggressively as possible to figure out our approach."
The Department of Commerce set up NAIAC in September 2021 to advise the president and federal agencies in accordance with the National AI Initiative Act of 2020, and 27 members were appointed last April.
The committee issues recommendations on U.S. AI competitiveness, workforce equity, funding, research and development, international cooperation, and legal issues.
Editor's note, 4/28/22: This story was updated to clarify that NAIAC members have advocated for a rights-based framework, such as the White House's AI 'Bill of Rights' document.