Commercial tech products can be government's best option in times of crisis and beyond, says Google Public Sector CEO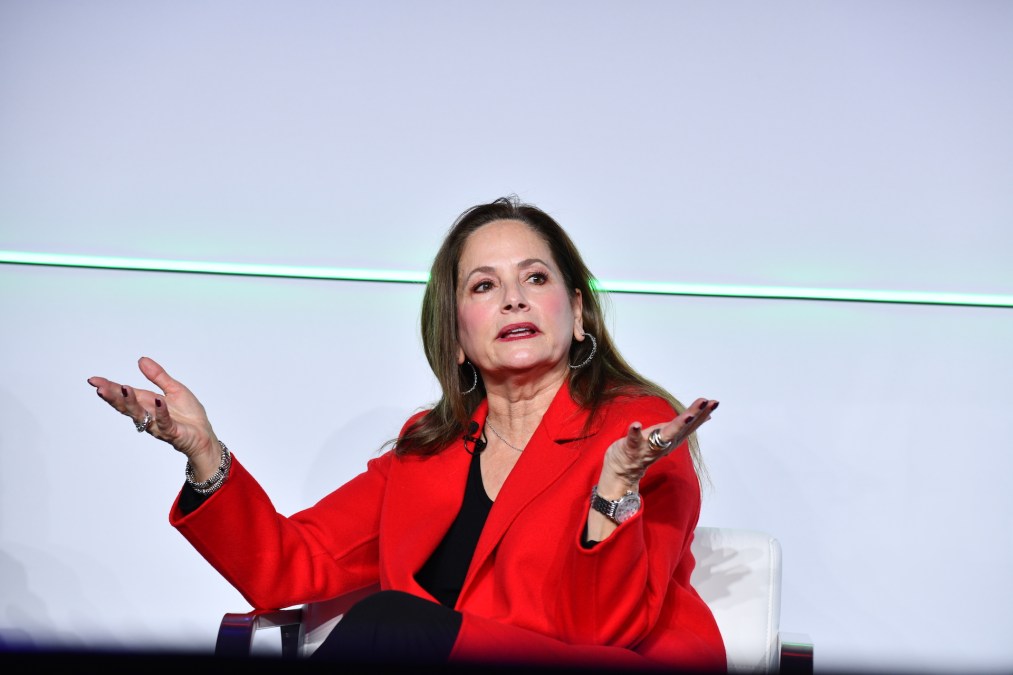 Government agencies often look to commercial products during times of crisis as quick solutions and to maintain normal operations because of their wide availability and broad applications.
But, according to Google Public Sector CEO Karen Dahut, those agencies would be well suited to look to commercial off-the-shelf products when things are going well, too.
"I think that it is critical and important that our public sector customers look to consumer products. First of all, these consumer products are used by billions — with a 'b' — users in the world with ease and with security built-in," Dahut told FedScoop during an interview for the Daily Scoop Podcast ahead of Tuesday's Google Public Sector Summit, presented by Scoop News Group.
"How do our public sector missions leverage these consumer products at an enterprise level to really help support and drive mission outcomes that are fast, effective and more efficient in its use?" said Dahut, who's been CEO of Google Public Sector for just over a year now. The tech giant launched its public sector arm just months before in June 2022.
But too often, Dahut said, public sector agencies look to invest in customized or bespoke applications when not pushed by the rapid demands of an emergency. "Sometimes we spend too much time trying to ensure safety, security, you know, proper open architectures, etc., during a nonconflict time, and that just is really time-consuming. And so how do we accelerate the adoption of these consumer technologies at the enterprise level?" she explained.
Dahut pointed to a number of examples — from the COVID-19 pandemic to the withdrawal from Afghanistan and the war in Ukraine — of times when government, faced with a time crunch or uncertainty, looked to commercial products and used them for what they were.
"We were called upon to support the Ukrainian government," she said. "We've offered 50,000 free licenses to [Google] Workspace to just enable the government to continue to work and be effective. Google Docs is a well-known consumer product that so many people use and it's been turned to a number of times to create a collaboration platform for people that are trying to resolve really hard international challenges."
Harnessing commercial products, such as software-as-a-service cloud applications or emerging artificial intelligence capabilities, is one way for agencies to rapidly introduce technologies to their tech stacks that can transform operations. But it can also be a challenge for government organizations that have missed out on previous transformational shifts to plunge into the latest technologies like generative AI, Dahut said.
"The challenge with our public sector customers, which I've really come to internalize and understand this year, better than I have at any time in my career, is that because the public sector has not been able to keep pace with those platform shifts, they have not really been able to leverage the power of their data enterprise, they haven't been able to leverage the power of AI," she said.
She continued: "And so one of the things that is weighing heavy on my mind is how do we help our public sector customers first get to the cloud so that they can really leverage their data, enterprise and AI, and then adapt those technologies to their mission so that they can really achieve the benefit of digital transformation."
AI, after all, is the "most transformational technology that is being introduced and used worldwide," Dahut said. "And it is an incredible accelerant to the public sector mission, but also to human ingenuity. And I think our opportunity is to really apply AI to every aspect of public sector services and mission."
Many agencies are unsure, though, how AI fits in their IT enterprise and are cautious to jump headfirst into using it. But as the federal government nears a more coordinated agenda for how agencies will be directed to build it into their portfolios with a forthcoming executive order and guidance from the Office of Management and Budget expected soon, Dahut said: "You just need to get started."
"Let's talk about some use cases that, you know, are desperately in need for your public sector constituents," she said. "And let's show you the art of the possible with those technologies."